25 Delectable Holiday Desserts You'll Love Making (and Eating)
These festive favorites and elegant show-stoppers create holiday cheer with every bite.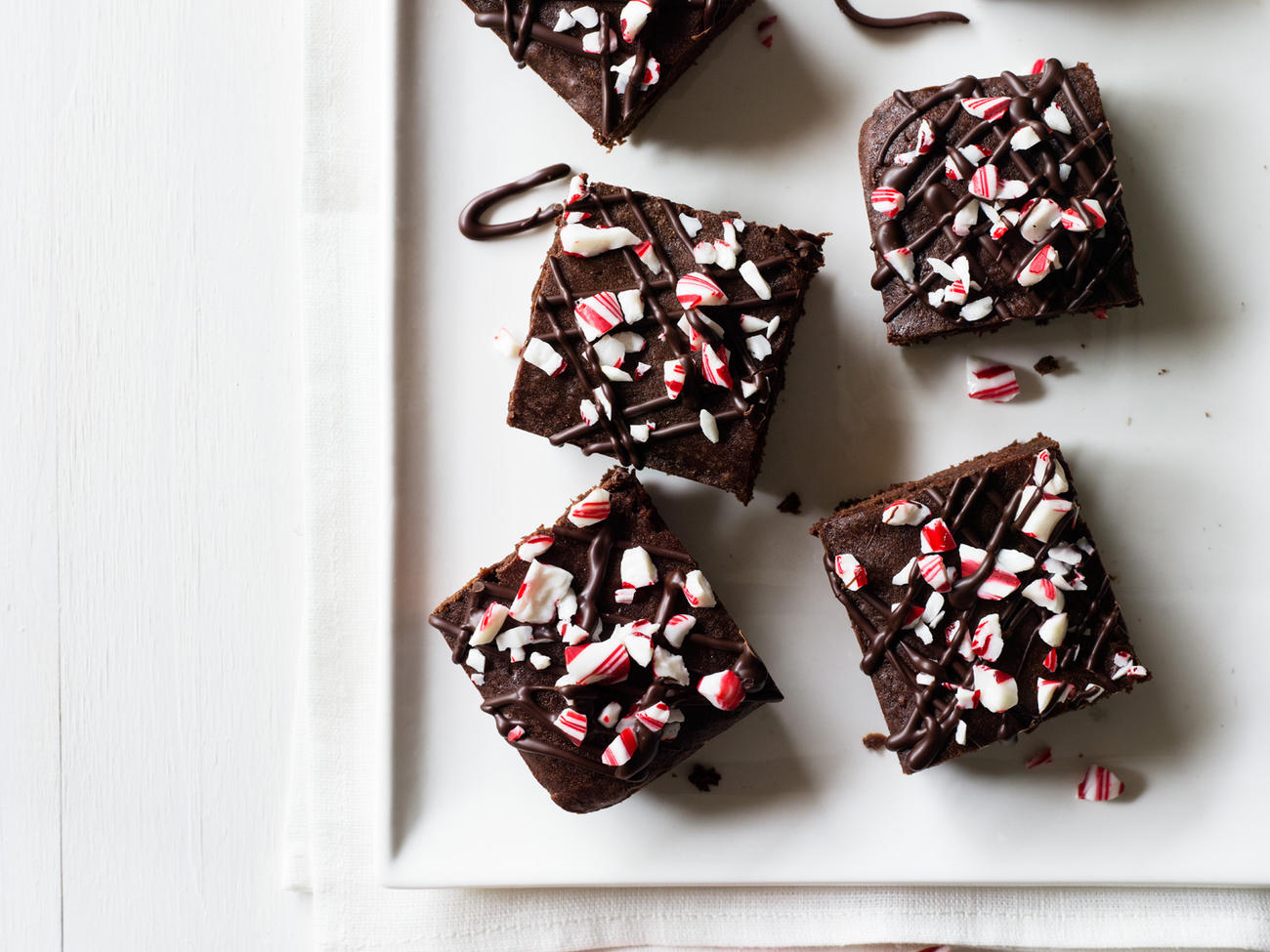 The holidays are a time for unashamed decadence and that calls for a selection of rich desserts that capture the flavors and joy of the season. And with all the sweet flavors that are associated with this time of year, it's no wonder that there are plenty of dessert recipes to choose from.
The plants and trees may be bare, but there are still plenty of fruit dishes to enjoy. From a homey cranberry-orange bread to an impressively flavorful clementine sorbetto to simple yet delicious caramelized pears, these desserts explode with the flavors of nature even in the depths of winter.
Other desserts focus on the spices and nuts of the season. Cardamom brown sugar palmiers and florentine bars are great for an office get-together, while a coffee toffee crunch spice cake can serve as the perfect centerpiece for an elegant Christmas dinner. Or, for pure decadence, try a caramel-cloaked chocolate hazelnut torte.
And of course, there's plenty of peppermint desserts, including a candy cane cake, a white chocolate peppermint cheesecake, and peppermint bon bons.
These desserts are all full of holiday flavor and are great treats for you, your family, your friends, and everyone in between.
Favorite Holiday Treats
---
Search All of Sunset's Recipes
Read the Current Issue Here!
Get one year of Sunset—and all kinds of bonuses—for just $24.95. Subscribe now!
Keep Reading: