The West's Best Taco—and tonight's SF smackdown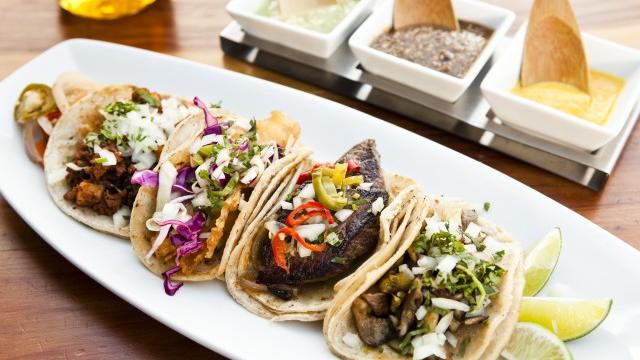 Sunset magazine's readers voted the Bay Area's Tacolicious as the Best Taco in the West. Now its owner is judging San Francisco's best taco.
At the height of the NCAA championship tournament back in March, we asked you to turn away from your TV to fill out our bracket in Sunset's Hunt for the West's Best Taco. Nearly 14,000 of you voted for your favorite taquerias and restaurants through five rounds of taste-offs, and the winner was: the Bay Area's Tacolicious. With nine savory tacos plus one taco of the week—like this Shot-and-a-Beer Pork—Tacolicious offers a lot to mix-and-match with sides, snacks, and a whole lot of tequila at its three San Francisco locations and one near Stanford University.
So it's fitting that Tacolicious owner Joe Hargrave is himself a judge at tonight's Taco Knockdown, the feisty kickoff to this weekend's Eat Drink SF fest. Seventeen buzzy restaurants with cuisine ranging from traditional Mexican (Uno Dos Tacos) and Latin (El Techo de Lolinda) to Japanese (ICHI Sushi and PABU), Vietnamese (Mekong Kitchen), and South Indian (Dosa) will compete for the titles of Best Overall and People's Choice as they stretch our perception of what handheld deliciousness constitutes a taco—which the event organizers define as "foldable food inspired by the legacy of the taco."
Tickets to tonight's Taco Knockdown at Folsom Street Foundry in SF's SOMA are still available. (Note: like all Eat Drink SF events, you must be 21+ to attend.) Can't make it? We'll also be live-tweeting and streaming the event on Periscope, Twitter's broadcasting app. Follow Sunset on Twitter to get a nudge when each live broadcast is beginning.
Keep Reading: