Perfect Campgrounds for Solitude Seekers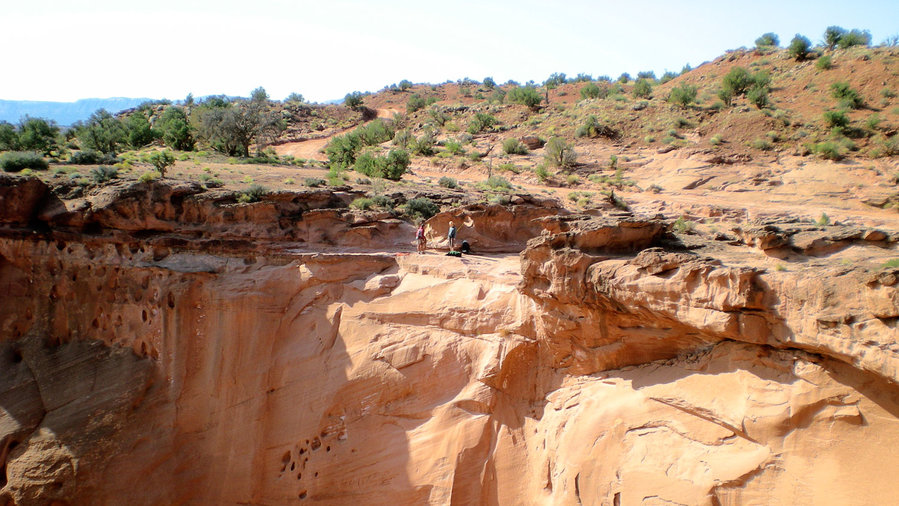 Amie Fortin/Excursions of Escalante
You're out to see nature, not get to know the folks the next tent over.
Please note that although all these campgrounds are open (or are planning on a normal seasonal reopening) as of April 2021, some may be operating at reduced capacity due to COVID-19 concerns, and not all services and amenities may be available.
On Tomales Bay, CA
Point Reyes National Seashore: Leave the car campers in the dust, and paddle off to a boat-in-only beach on Tomales Bay. It's a peaceful glide with grebes, great blue herons, and, if you're lucky, sea lions bobbing in the barely lapping water. The crew at Blue Waters will rent you a kayak, and, for an extra fee, even boat in and set up your gear, then cook you dinner. Reserve a camping permit online. 
Eastern Oregon
P.O. Saddle, Hells Canyon National Recreation Area: This remote camp is perched on the edge of one of the world's most jaw-dropping panoramas, a rift deeper than the Grand Canyon. Yet aside from hunting season in August, you'll likely have your pick of 14 sites in a grove of Doug fir at the end of a 4WD gravel road near the Hells Canyon Overlook. Pack plenty of water and a topo map, then set out on the Rim Trail. But first, savor the view and give the world a shout-out. The only voice answering your call of the wild will be your own. 
Near Saratoga, WY
French Creek Medicine Bow National Forest: Between chiseled white granite peaks, perpetual snowfields, and streams that refuse to shrivel, the Snowy Range feels like a bit of the Alps in the Rockies. Head to French Creek, with 11 stellar, dispersed sites surrounded by aspens and wild rosebushes. The tight teardrop loop road fends off most RVs, and camper traffic here is zilch. 
Escalante, UT
Blue Spruce Campground, Dixie National Forest: It's worth an 18-mile drive over gravel roads to camp at this six-site haven tucked into the shade of—you guessed it—blue spruces. Pine Creek, heavy with trout, flosses through the campground, so bring your rod. You'll need to get up early to get to the mineral-streaked sandstone slot canyons of Grand Staircase–Escalante National Monument 1½ hours away. Or just relax in the cool, high-altitude escape of your campsite. 
Eastern Sierra, CA
North Lake Campground, Inyo National Forest, near Bishop: Get away from the crowds by white-knuckling a steep and narrow dirt road to this 11-site campground. Pick one of the handful of walk-in sites nestled in the aspens alongside Bishop Creek. If that still isn't remote enough for you, heft your pack and head up and over the towering Piute Pass into the backcountry.
---
Read the 2021 Harvest Issue Right Here
Get one year of Sunset—and all kinds of bonuses—for just $24.95. Subscribe now!
Keep Reading: