Play tourist in your hometown: The Carnegie Arts Center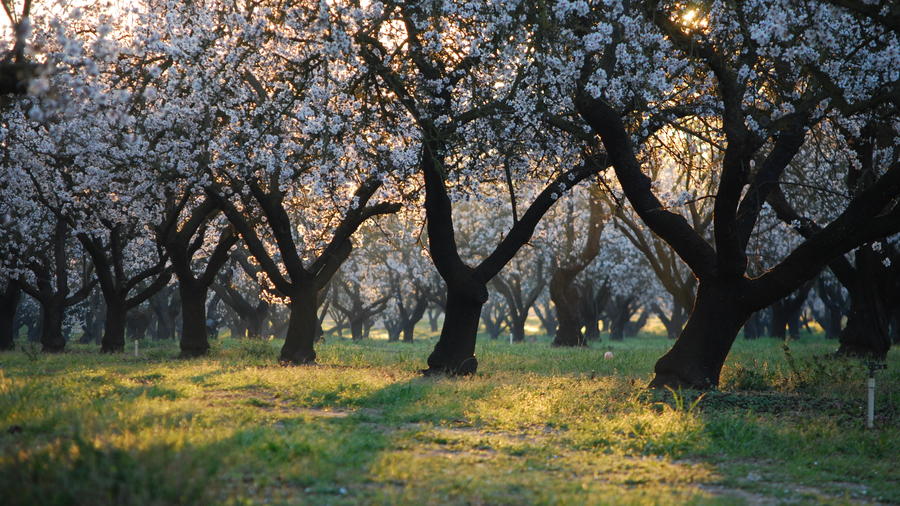 Home, for me, is a small town nestled amid the almond and peach orchards, the poultry and dairy farms, the strip malls and baseball diamonds along Highway 99 in California's heartland. It's an area I thought I knew well.
Dusky light filters through snowy drifts of bloom in California's Central Valley. Photo: Luciana Naldi.
As a child, I'd hop on my bike and pedal along country backroads that sloped past vineyards at sunset, and the late-winter sight of pink and white blossoms blanketing the orchards always filled me with peace. It was an idyllic upbringing, even if, by the time I graduated high school, I wanted to get out and see the world—to travel abroad—to immerse myself in the cultural dynamism of a big city.
So when the holidays roll around and it's time to head home and visit family, what better opportunity is there to get reacquainted with a childhood hometown and its surrounding area? For me, that means not just revisiting old haunts but also sussing out what's new to me and cool—like the small yet formidable Carnegie Arts Center in Turlock, California.
The current building, located near Turlock's historic downtown, debuted in 2011 after a fire gutted the original 1916 Carnegie Library structure. Since then, the Carnegie (which is one of just a few arts centers in the valley) has hosted exhibitions ranging from pastels and photographs by Degas to Picasso's Madoura pottery to, currently, turn-of-the-20th-century lithographs by art nouveau pioneer Alphonse Mucha.
Alphonse Mucha, Cycles Perfecta, 1902, color lithograph. The image shows Mucha's use of the "whiplash line" that became a hallmark of art nouveau; works such as these would later influence psychedelic artists of the 1960s. Photo courtesy of the Carnegie Arts Center.
I hadn't known much about Mucha before checking out the exhibition, although I recognized his floral Moët & Chandon: Champagne White Star from a poster hanging in my brother's house! And that's what I love about well-curated art museums: the chance to make connections between disparate experiences, learn something new, and even read about the juicy backstories that humanize fine artworks.
The Alphonse Mucha: The Golden Age of Art Nouveau exhibition finishes its run at the Carnegie on January 10, 2016, so be sure to stop by now if you're in the Central Valley over the winter holidays. Otherwise, visit the Carnegie's website for information on upcoming shows and events; with names like Degas, Picasso, Miró, and Mucha coming through, you never know whose works you might discover next time you're in town.
Have you visited the Carnegie? What are some of your favorite finds around your own hometown?
Keep Reading: