Where the Wild Things Are: Programs That Foster Kids' Connection to the Outdoors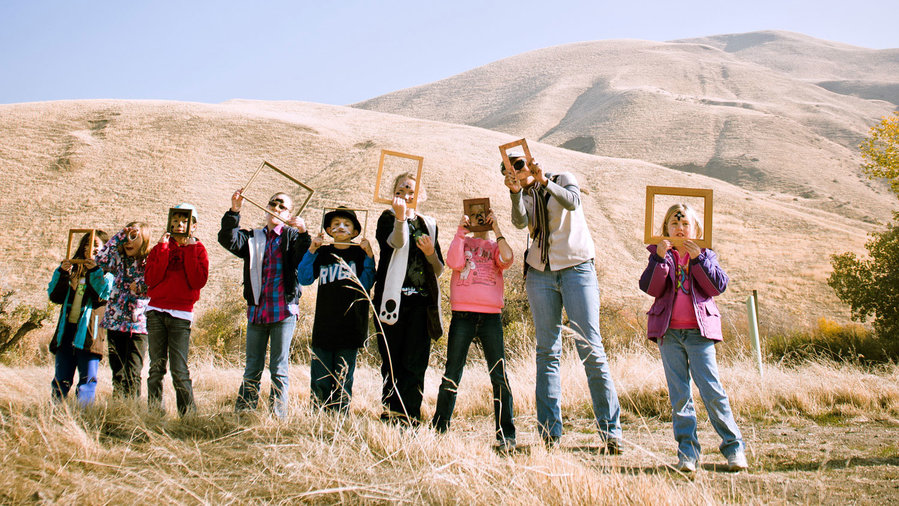 These nonprofits expose urban and underserved youth to a variety of activities to increase their outdoor play and build critical life skills in the process
Engaging with the natural world brings us peace and relieves stress, and it fosters a desire to preserve the health of the planet. And in the era of mobile phones, it's more important than ever to unplug and connect with the wild. This issue was underscored by a recent report issued by the Outdoor Foundation, which identified an "alarming trend": nearly half the U.S. population did not engage in outdoor recreation the year before last. 
Not only are adults recreating less, but so are children; the report noted a severe drop in the number of children who got outdoor activity over the course of that year, and other sources note that the average child spends only seven minutes playing outside per day. Seven. With child obesity increasingly on the rise in the U.S., it's a major cause for concern.
Granted, there are sometimes socio-economic and geographic factors that play into a child's ability to get into nature; technology-based play fiercely competes for kids' attention, too, luring them to come inside and game, text, or consume video content. (Surely the same can be said for adults.)
Thankfully, a growing number of organizations exist to that aim to reverse the trend. Many of these nonprofits expose urban children to outdoor activities they wouldn't have otherwise encountered (whether for economic or geographic reasons), while others simply want to strengthen a communal bond with the outdoor world. All of them foster a love of the earth, increased well being, and critical life skills. As Whitney Houston famously sang, the children are our future—I'd take it one step forward to posit that the youth can leverage the skills they learn in these programs to heal their communities and the planet. 
Big City Mountaineers, Golden, CO
This organization brings under-resourced youth in Denver, Portland, San Francisco, Seattle, and several east coast cities on backcountry mountaineering trips. By getting out of their comfort zone, the kids strengthen decision making, communication, leadership, and collaboration skills and get to experience some of the most stunning mountain scenery in the nation.
Generation Wild, Denver, CO
In 2017, with the goal of getting kids into the outdoors, this Denver-based group reached out to moms to kickstart a bucket list of "100 Things to Do Before You're 12." The list went viral as more and more kids starting checking items off of it, and Generation Wild grew to partner with more than 250 organizations united in the same mission. The org also works with the Colorado State Lottery to divert some of the proceeds towards preserving the state's parks, wildlife, trails, rivers, and open spaces.
Outdoor Outreach, San Diego, CA
Outdoor Outreach exposes disadvantaged teens to a wide range of activities on land and sea, from kayaking and paddleboarding to mountain biking and snowboarding. For over 20 years, the organization has served over 14,000 youth, bringing them out of their comfort zone and inspiring them to recognize their potential, paving the way for them to grow into happy, healthy, successful adults.
The Wahine Project, Monterey, CA
This organization serves diverse girls ages 5 to 18 who would otherwise have no opportunity to learn to surf. The founder, a Mexican American woman who grew up in a marginalized neighborhood in nearby Salinas, had a transformative experience learning to surf as an adult; she then endeavored to pay it forward to girls growing up just like she did by launching this program. Not only does The Wahine Project teach girls how to shred on the Pacific, but it also imparts knowledge about healthy lifestyle habits, ocean safety and restoration, social responsibility, and gaining self-esteem.
The Surf Bus Foundation, Los Angeles, CA
Founded by a former inner-city kid who discovered her love of surfing as a teen and a surfing teacher who worked with young adolescents, Surf Academy started out as a for-profit surf school. Once the academy raised enough capital, the founders leveraged those assets to fund a more inclusive model in 2003 in the form of the Surf Bus Foundation nonprofit. A cheerful yellow bus picks up and transports any and all interested L.A. area youth to the ocean to (you guessed it) teach them how to surf and empower them to have a "healing connection with the sea." It has grown into a formidable operation, with multiple pick-up locations and times each week.
Hike It Baby, Portland, OR
There's nothing quite like experiencing the wonder of the outdoors as a family, and this group does that one better by making it a community affair. Its auspicious beginnings were in Portland, 2013 when a few moms and their young kids started getting together to go on casual hikes. Eventually, more and more people caught wind of this family hiking club, participation snowballed, and the operation expanded to nonprofit status in 2016. Today, participation continues to go strong with a staggering 300 branches—engaging in over 1,500 monthly hikes—across North America. 
Keep Reading: