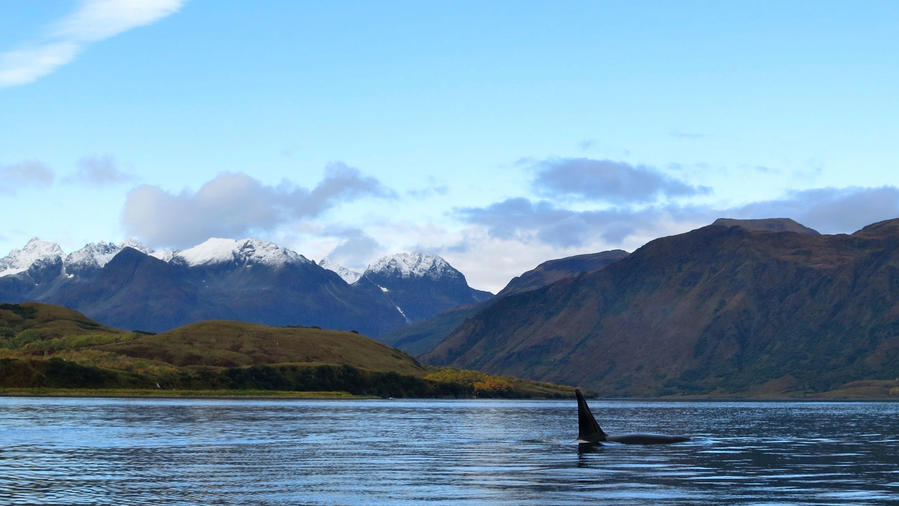 Lodging and attractions on Kodiak Island
Your best source for information on the island is the Kodiak Island Convention & Visitors Bureau (800/789-4782). Its Explore Kodiak guide has a comprehensive list of outfitters and free activities.
Getting there
Alaska Airlines (800/252-7522) and Era Aviation (800/866-8394) fly several times a day between Anchorage and Kodiak. The Alaska Marine Highway System (800/526-6731) operates ferry service from Homer (9 1/2-hour trip; $63 one way) and Seward (13-hour trip; $70 one way).
Kodiak town attractions
HISTORY. Russians began settling Kodiak Island in the mid-1700s. The onion-domed Holy Resurrection Russian Orthodox Church (907/486-5532) is one of Kodiak's landmarks. For a look at island history, try the Baranov Museum (907/486-5920) and its exhibits on Russian, Alutiiq, and Aleut history. The Alutiiq Museum & Archaeological Repository (907/486-7004) displays Alutiiq history and artifacts, including early kayaks.
Out on the island
Despite its size, Kodiak Island has less than 100 miles of road; to explore the island, you'll need to hire guides or outfitters to reach remote areas. Access is via floatplane or boat.
Lodging
A. Wintel's Bed & Breakfast. Intimate three-room inn with deck overlooking the ocean; two rooms share a bathroom. From $90. 1723 Mission Rd.; 907/486-6935.
Best Western Kodiak Inn. Motel lodging near the center of downtown. 80 rooms from $139. 236 W. Rezanof Dr.; 888/563-4254.
Wilderness Cabins. Seven remote, rustic cabins are available for $30 per night through the U.S. Fish & Wildlife Service (907/487-2600). Reservations are determined through lotteries, but sometimes there is short-notice availability.
Keep Reading: