One Perfect Day in Cascade, ID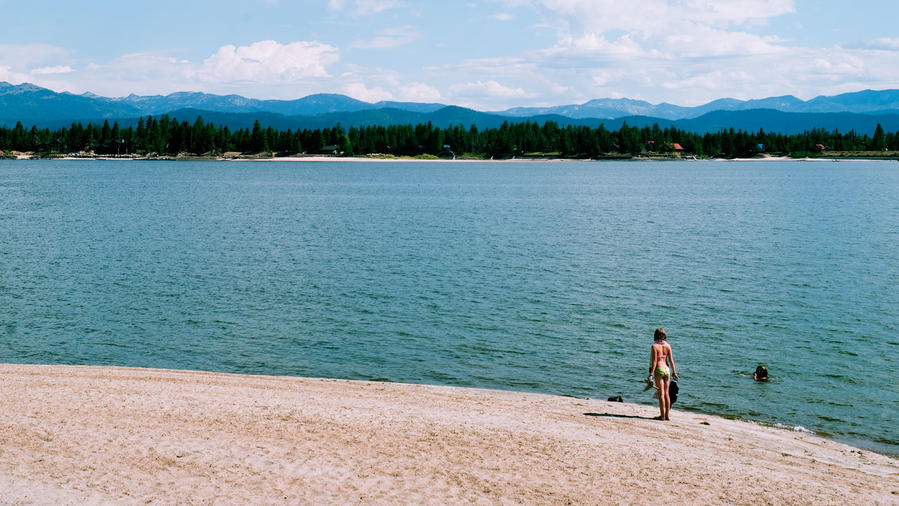 Spend a day on the water in this exciting town full of awe-inspiring lakes, rivers, and hot springs
Why go in summer: Because Idaho's first whitewater park is open for business.
Water world: Most people buzz through Cascade on their way to McCall, but insiders know to stick around for the incredible lakes, rivers, and hot springs.
Take a stroll in town: The Crown Point Railroad Grade Trail (parksandrecreation.idaho.gov) winds almost 3 miles along Lake Cascade.
Or a float: Paddle sports are king here, but for a lazier float, rent an inner tube at River Gear and glide the 2½ miles from North Bridge to South Bridge.
Night life: The Roxy Theatre (114 S. Main St.; theroxyidaho.com) is now restored to its 1939 glory, when it was one of the most advanced movie theaters in the Northwest.
Reason to come back: The annual Valley County Fair & Rodeo (Aug 2-6; rodeo $10; valleycountyfair.com), where last year, a huckleberry-raspberry pie from 86-year old local baking legend Mrs. G auctioned off for $6,300.
River wild: The 3½-acre Kelly's Whitewater Park has 5 sets of rapids that stir up this otherwise quiet stretch of the Payette River–and it's all free to the public. People tackle them in kayaks, rafts, and tubes, and newbies should stick to the easier west-side rapids. Open through Sep 5; kellyswhitewaterpark.com; equipment rentals at River Gear (762 S. Main St.; 208/382-6580). 
A serious soak: With 6 cascading pools filled with mineral-rich spring water ranging from warm to very hot, and ringed by mountains, Gold Fork Hot Springs requires an afternoon to do right. $8; 1026 Gold Fork Rd. in Donnelly, 6 miles from State 55; 208/890-8730.
Feel like Peter Pan: At Tamarack Canopy Zipline Tours, 8 ziplines swoop and switchback over 4,000 feet of mountain terrain, giving you incredible views of the valley below. You can reach speeds up to 45 mph–fast enough to make you want to kiss your safety-oriented guides. From $99; tamarackzipline.com
Hit the lake, cast a line: Just ¼  mile outside of town, Lake Cascade's 86 miles of shoreline are studded with white-sand beaches made for swimming, sunning, and fishing. If you aren't catching anything, head to Horsethief Reservoir, 8 miles away, which is brimming with trout. 208/634-8137; fishing licenses from $13/nonresident at Tackle Tom's (304 N. Main St.; 208/382-4367).
Dinner and a view: Lakefront Steakhouse lives up to its name with a panoramic view of Lake Cascade. A new seasonal menu, with dishes like filet mignon with garlic mashed potatoes, is just the cherry on top. $$; 119 Lakeshore Dr.; 208/382-2974.
Take it home: Score huckleberry jam, Finnish knives, wooden toys, and sweets like sassafras at the old-timey Roseberry General Store, 20 minutes north of town. Farm to Market Rd. at E. Roseberry Rd., Roseberry, 208/325-5000.