No more picnicking at Tomales Bay Oyster Company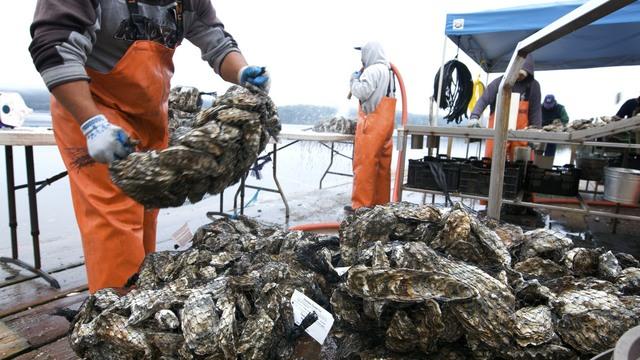 Sad news for oyster lovers in the Bay Area: October 11 will be the last day you can shuck oysters at the picnic tables situated at Tomales Bay Oyster Company. According to the company's Change.org petition, the Marin County Community Development Agency is imposing strict restrictions on the 106-year-old oyster business.  
"On September 16, 2015 the Marin County Community Development Agency ordered that Tomales Bay Oyster Company remove its picnic tables and barbeque facilities, cut our hours of operation from seven days a week to only three days and additionally the total number of employees can be only eight for the entire operation including farming and retail sales which will  eliminate several employee positions.

 Marin County Community Development Agency Code Enforcement says, "all picnicking and barbeque facilities must be removed, there cannot be any special events and the business must operate within the 1987 approved retail hours [Friday 12 p.m. to 5 p.m., and Saturday and Sunday 9 a.m. to 5 p.m.]."

 We would like to work with the Marin County Community Development Agency , The Marin County Planning Commission and Marin County Board of Supervisors to find a solution so that we can continue to support barbeque facilities, picnicking, and retail sales every day and keep the current employees. The CDA action is causing TBOC to lay off several full time and numerous part time employees and will severely curb retail sales making the business less profitable."
 This news—in light of last year's closing of Drakes Bay Oyster Farm—is especially sad. Traffic to Tomales Bay's picnic area increased significantly after Drakes Bay Oyster Farm shuttered, spurring complaints from neighbors. It's been a tough two years for oyster farms in Marin County. That much is certain.
Keep Reading: