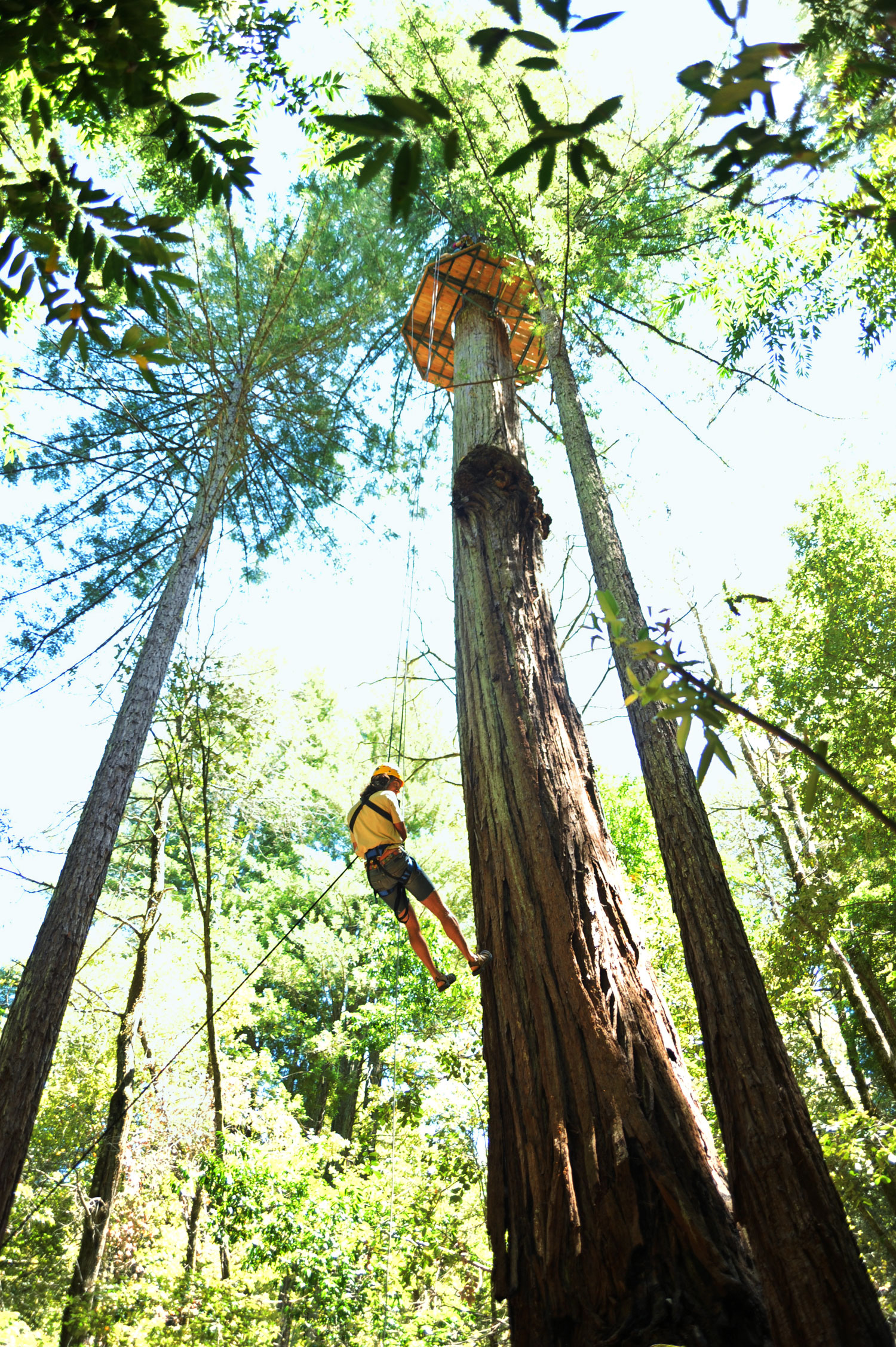 Sonoma Canopy Tours.
Occidental, California
$$$$
A hike in the woods is nice, no one will argue, but whizzing through the trees at 35 miles per hour like some kind of crazy, oversize predatory bird? That's an afternoon to remember, friends. It's all part of the deal on Sonoma Canopy Tours's course in the groves off Bohemian Highway near Occidental. Guides keep you (way) up off the trails for a good two hours as you zipline and sky-bridge your way from treetop to treetop, finally touching down after an 80-foot rappel. The best part? For all its thrill factor, it's easy as pie.
Address
6250 Bohemian Hwy
Occidental, CA