One Perfect Day in Phoenix's Midtown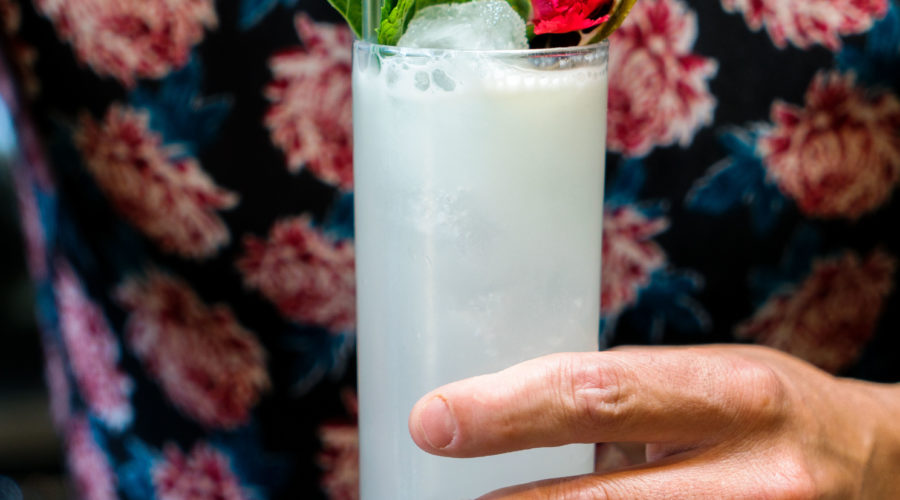 Sip vibrant cocktails, visit an urban farm, and mingle with trendsetters in this pocket of desert cool
Just north of Phoenix's city center, the sprawling Midtown neighborhood was once defined by generic mid-rise office buildings and quiet residential streets. But when a light-rail line arrived 10 years ago, it laid the groundwork for a striking makeover. Energized restaurants, galleries, and shops are here to stay, and the reimagined Park Central mall–a design-forward reboot of a vast 1957 landmark–should be completed later this year. Among all the gleaming new facades, Midtown remains one of the best places to engage with the deep Native American roots that animate this desert capital–more proof that this former wallflower has its finger on the city's pulse.
10 A.M. Kick off your day with an espresso and farmers' market scramble at Lux Central (luxcoffee.com), where musicians, artists, and tech workers hang out in midcentury armchairs.
11 A.M. Midtown's green thumbs created a verdant (if temporary) 17-acre oasis in 2015 at the nearby Agave Farms Community Garden (agave-farms.com). Stroll through their orchard and heirloom vegetables before the parcel is slated for inevitable redevelopment.
12 P.M. Across Central Avenue, explore the 72-acre Steele Indian School Park (phoenix.gov/parks), where paved paths loop past a lake and plaques shed light on the controversial boarding institution that occupied the brick buildings until 1990.
1 P.M. Hop on the light rail to Osborn Road, then walk half a mile to Gadzooks Enchiladas & Soup (gadzooksaz.com), an ingenious hack-your-enchilada spot where you can top bison-filled handmade tortillas with pickled onions, Chihuahua cheese, and a fried egg if you're famished.
2:30 P.M. Get your art fix at Lisa Sette Gallery (lisasettegallery.com) with edgy contemporary pieces in a minimalist space. A train-stop farther south, the Heard Museum (heard.org) is home to one of the state's premier Native American art collections, including an impressive assembly of more than 1,700 Hopi katsina figures.
4:30 P.M. As the day cools, amble over to the Noons boutique (noons.co) on Seventh Avenue, where graphic designer Michelle Nunes presents Portuguese rugs, earthy ceramics, and secondhand fashion gems from the '90s.
5:30 P.M. Ride the rails back to Clever Koi (thecleverkoi.com), which in 2013 electrified the neighborhood with crisp design and potent Asian-inflected dishes like kimchi cheeseburgers. The vodka-based Lemongrass Swizzle proves that the trendy bar program remains at the top of its game.
7 P.M. The Listening Room Phoenix (thelisteningroomphoenix.com) mostly acts as a recording studio, but once or twice a week it hosts intimate musical performances by local and touring artists. If that's dark, head to The Rhythm Room (rhythmroom.com), a legit old-school blues club that's been Midtown's musical anchor ever since it opened in 1991.
PERFECT NIGHT The '70s-era Clarendon Hotel and Spa has been reworked into a 105-room boutique hotel with pop art, Eames-style furniture, and a lively pool scene. From $89; goclarendon.com.
Keep Reading: