Tasting Temecula: Travel Planner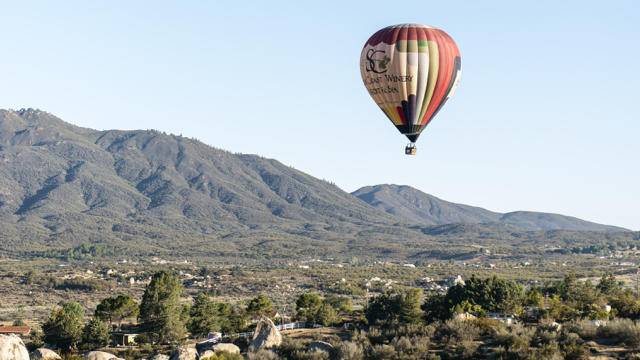 Wineries and lodging in the Temecula Valley
The city of Temecula is about 60 miles north of San Diego and 90 miles southeast of Los Angeles. Take I-15 to Rancho California Rd. and head east; the majority of wineries are located along Rancho California, beginning about 4 miles east of the interstate.
We list eight notable wineries here; for a full list, along withmaps and other information, contact the Temecula Valley Winegrower's Association (www.temeculawines.org,  800/801-9463, or 951/699-6586). A good way to tour the wineries is to take the Grapeline Wine Country Shuttle (from $38, reservations required; www.gogrape.com, 888/894-6379, or 951/693-5463).
Wineries
Hart Winery. 9-4:30 daily; $5 tasting fee. 41300 Avenida Biona; 877/638-8788 or 951/676-6300.
Thornton Winery. The Brut Reserve is very enjoyable, as is the Cabernet-Merlot blend. Thornton's Champagne Jazz Concert Series runs Sat evenings and Sun afternoons through Oct 17 (from $45). 10-5 daily; free tours Sat-Sun, tasting fee from $9. 32575 Rancho California; www.thorntonwine.com or951/699-0099. Café Champagne serves creatively prepared dishes, such as ahi avocado napoleon and roast duck. $$$$; lunch and dinner daily. 951/699-0088.
Callaway Coastal Winery. 10-5 daily; free tours, $5 tasting fee. 32720 Rancho California; www.callawaycoastal.com, 800/472-2377, or 951/676-4001. Allie's at Callaway restaurant offers fresh salads and wraps for lunch; dinner choices include lamb loin and lobster madeira. $$$; lunch Mon-Sat, dinner Fri-Sat, brunch Sun. www.alliesatcallaway.com or 951/694-0560.
Baily Vineyard & Winery. Nice Meritage and Muscat Blanc. 11-5 Sun-Fri, 10-5 Sat; tasting fee from $5. 33440 La Serena Way; www.bailywinery.com or951/676-9463. Carol's Restaurant serves salads and sandwiches on a pleasant patio. $$; lunch Wed-Sun. 951/676-9243.
Mount Palomar Winery. Excellent Sangiovese. 10-5 daily; tasting fee from $5. 33820 Rancho California; www.mountpalomar.com, 800/854-5177, or 951/676-5047.
South Coast Winery Resort & Spa. At Temecula Valley's largest winery facility to date, the Zinfandel is especially good.The first phase of 76 villas (from $149) opened in spring; a spa and restaurant will open this year. Call for tasting room hours; $5 tasting fee. 34843 Rancho California; SouthCoastWinery.com, 866/994-6379, or 951/587-9463.
Ponte Family Estate. Fans of full-bodied reds will like the Nebbiolo. 10-5 daily; $8 tasting fee. 35053 Rancho California; www.pontewinery.com or951/694-8855. Smokehouse Cafe serves good sandwiches and wood-fired pizzas. $$; lunch daily, dinner Fri through Oct.
Wilson Creek Winery. The Zinfandel is very enjoyable. 10-5 daily; $7 tasting fee. 35960 Rancho California; www.wilsoncreekwinery.com or 951/699-9463.
Lodging
Embassy Suites Hotel Temecula Valley Wine Country. Close to the center of the city of Temecula. 136 rooms from $149. 29345 Rancho California; www.embassysuites.com/es/temecula, 800/362-2779, or 951/676-5656.
Loma Vista Bed & Breakfast. In the heart of the wine country, this simple but comfortable B&B overlooks a hill planted with citrus trees. 10 rooms from $120. 33350 La Serena; 951/676-7047.
Pechanga Resort & Casino. Tastefully appointed rooms, casino atmosphere, and the excellent Great Oak Steakhouse ($$$). 522 rooms from $99. 45000 Pechanga Pkwy.; www.pechanga.com, 877/711-2946, or 951/693-1819.
Temecula Creek Inn. A 27-hole championship golf course and the fine Temet Grill ($$$) accent the relaxed setting. 129 rooms from $149. 44501 Rainbow Canyon Rd.; www.temeculacreekinn.com or 800/962-7335.
Keep Reading: