Top 8 Agritourism Experiences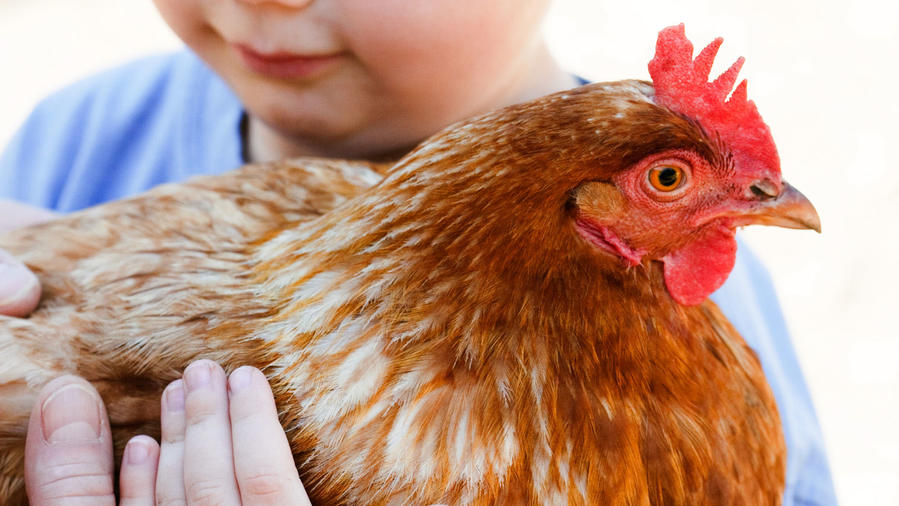 Our favorite ways to experience the romance of the small farm (and pick up new skills), from now into harvest season
The allure of the farm has always been powerful: It's a throwback to a simpler way of life, in a setting that's a whole lot more scenic than our daily office park habitat. And for many farmers, new tourist interest has allowed their farms to thrive. "Farmers are recognizing that people are willing to pay for this experience," says Penny Leff, agritourism coordinator for the University of California Small Farm Program, whose researchers have seen a boost in the number of farms catering to visitors in recent years.
Another piece behind the agri-boom is that many of us are seeking experiences that go beyond a comfy bed and good meal. Barb Varian of the V6 Ranch in Parkfield, California, says booking inquiries for her family's cattle drives have risen about 50 percent in the past two years. "As our world becomes busier, it seems people are longing for an adventure," she says. In that spirit, here are our picks for farms to visit, whether you're the type who likes waking up to a bottle of fresh milk on your doorstep—or wants to milk the cow.
ESCAPE FROM IT ALL
Forget five-star hotels. If you really want to feel completely away, book into a farm.
Hidden Villa, Los Altos Hills, CA.  Since 1970, the educational nonprofit Hidden Villa has hosted camps and farm field trips in Los Altos Hills. A Spanish-style estate on 1,600 acres of trust land in the middle of the Santa Cruz Mountains, it has no cell service or Internet access—what it does have are classes on everything from milking cows to making sausage and cheese. In other words, it's a glimpse into life before the iEra. Starting August 21 (the farm runs camps until then), you can stay in a rustic bunk-bedded cabin or the idyllic Josephine's Retreat, a sunny thumbprint-size cottage accessed by a small trail through the woods. Cabins from $65, public programs from $10; hiddenvilla.org  
Los Poblanos Historic Inn, near Albuquerque. Farm-stay fans and solitude seekers flock to this inn on a 25-acre organic farm. Every month, it runs cooking classes and serves transcendent Field to Fork dinners on a sweeping portico overlooking the Sandia Mountains. Rooms from $165, dinner $65; lospoblanos.com  
Monteillet Fromagerie, near Dayton, WA. Save for the fact it's in Eastern Washington, everything about the Fromagerie is unabashedly French. Rent the farmside gîte (French for "holiday home") and live your own agrarian fantasy, with eggs, milk, and cheese straight from the farm, and a vegetable garden just outside your door. $200; monteilletcheese.com  
TRAVEL BACK IN TIME
V6 Ranch, Parkfield, CA. Traditional cattle drives at the V6 Ranch show you what it was like to be a cowboy 100 years ago. Two decades ago, inspired by the movie City Slickers, Jack and Zera Varian started inviting guests to tag along on three-day cattle drives. "When you're grazing cattle, there's only a limited number of animals you can put on your land," says son John, who explains that the drives helped the ranch stay profitable while allowing it to operate in basically the same way it had since 1961. Now the operation—also part inn, part riding center, and part restaurant—is thriving, to the point where it supports three family generations. And rather than just coming along for the ride, guests are taught what it takes to raise grass-fed beef. "It doesn't just come from a grocery store," says John. "Grass-fed beef comes from a cattle ranch. This is one of the few industries that really hasn't changed much." $750/person, including meals; Oct 11–14; v6ranch.com  
V6 ranch weekend timeline:
Thursday, 4 p.m. Arrive at the ranch and meet your new (25-person) family for the weekend. Make sure you enjoy your comfy bed—it's a sleeping bag from here on out.
Friday, 9 a.m. Get acquainted with your horse and learn about grazing and herding techniques.
6 p.m. Dine on grass-fed steak, cooked on a V6 Chuck Wagon.
Saturday, 8 a.m. Breakfast means bacon, eggs, and cowboy coffee.
9 a.m. Spend the whole day on horseback, learning how to wrangle the cattle.
Sunday, 9 a.m. Guests are paired into teams (each is assigned an expert wrangler) for cattle-sorting competitions, then take the ride back to ranch headquarters.
UNDERSTAND WHERE YOUR FOOD COMES FROM
Nettles Farm, Lummi Island, WA. At Nettles Farm, hen-butchering classes give you a new perspective on dinner. The Butchery class phenomenon speaks to something undeniable in the West: a growing desire to see where our food comes from. On this island haven, owner Riley Starks's hen-butchering class teaches participants how to process chickens ("process" is a delicate word for slaughter and clean). Starks got the idea for the class because many people weren't sure what to do when their backyard hens were done laying. On farms, the most practical thing is, well, to eat them. $100; Aug 25 or Sep 1; 360/758-7616.  
Count your chickens:
2: Butchered hens each guest brings home
100: Cost of class
25: Stewing hens prepared each class
8: People in each class
200: Laying hens the farm raises a year
25: Weeks until a hen starts laying eggs
SHARPEN YOUR DIY SKILLS
Head straight to the source––the farmers themselves.
Learn to be a winemaker. Matthew Erlandson, the winemaker at Fjellene Cellars (pronounced fuh-lay-nah) in Walla Walla, Washington, talks to us about his Vines to Wines program. Launching this fall, it lets grape lovers cultivate their own case of wine over the course of four visits to Washington's most famous vineyard country. $700/4 days, including lunch and a case of wine; fjellenecellars.com  
What will people learn in Vines to Wines? We detail the winemaking process from beginning to end, but also focus on vineyard management. I've invited geologists and soil specialists to talk about soil quality—here, it has a chalky minerality that gets reflected in the wines. People will get to take their own case home at the end, so they can taste how the wine changes over time.
What's the coolest thing people will get to do in your classes? Harvest. From sampling fruit to checking its pH and Brix levels to squishing it between your fingers, bringing in the grapes that will be made into wine is really special.
When is the best time to book a winemaking visit? End of September through October. Fruit is ripening, so there's the whole romance thing, with the green vines and the purple fruit.
Take a beekeeping class. Chelsea and Rob McFarland run the bee-conservation nonprofit HoneyLove from their home in Los Angeles, where they work to reform the city's residential beekeeping laws. On the second Saturday of every month, they hold beginner-friendly workshops where you can learn about the best plants for pollinators and how to make honey from fresh honeycombs. Free; honeylove.org
Go to goat cheese college. Drop-in-for-an-afternoon cheese classes are a dime a dozen at local creameries. But for a real immersion course, try the Amaltheia Organic Dairy program offered by Rainbow Ranch Lodge, near Big Sky, Montana. You'll learn the basics of pasteurization and how to use cheese molds, and see what it's like to run a 430-goat farm that provides all the milk for the 2,000 pounds of cheese made each week. Classes are held on Wednesdays in September and October. $730/couple for class, tour, wine, cheese, and 2-night stay; rainbowranchbigsky.com
Keep Reading: