Italian Carrot Salad with Oregano Vinaigrette and Homemade Croutons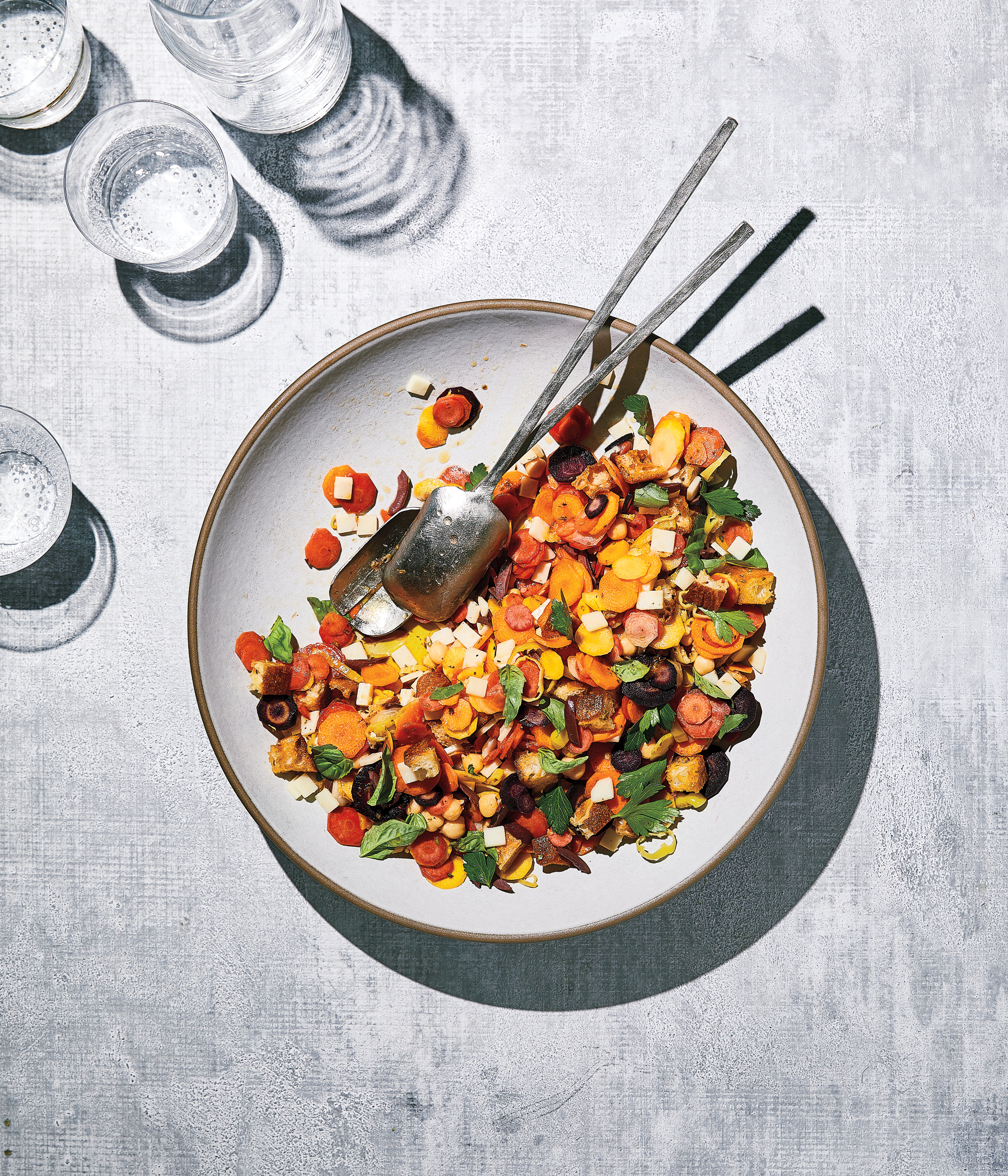 Photo: Aubrie Pick; Styling: Fanny Pan; Props: Kelly Allen
Deli antipasto meets healthy vegetables in this colorful creation by Michael Fiorelli, executive chef and partner of Love & Salt in Manhattan Beach, California. It tastes even better made a day ahead and is ideal for a beach day.
How to Make It
1
In a colander, toss carrots with salt. Put a plate and 1-lb. can of food on top of carrots and let drain in sink 1 hour to soften somewhat. Rinse carrots well, then roll in kitchen towels to dry.
2
In a large bowl, combine carrots, pepperoncini, olives, cheese, chickpeas, and half of Oregano Vinaigrette.
3
Just before serving, add Homemade Croutons, parsley, and basil and toss to combine. Add more dressing if you like.
Search All of Sunset's Recipes