Save water: Hearst Castle asks visitors to use porta-potties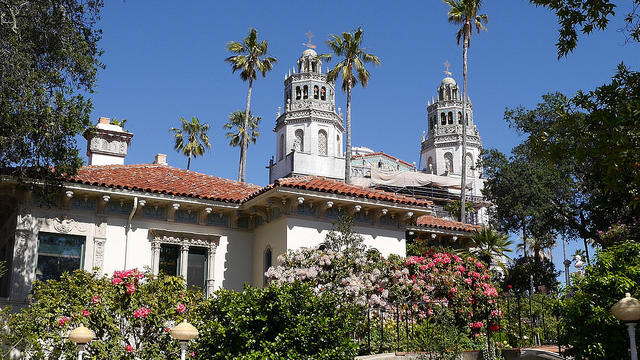 Oh, this one certainly has a delicious irony: Hearst Castle, which has 61 bathrooms, will be asking visitors to use porta-potties in July.
The California Department of Parks and Recreation has announced that the restrooms at the Visitor Center in San Simeon will be closed for the month and visitors will be asked to use chemical toilets and hand-sanitizer stations as part of an effort to save water.
Symbolically, this is a loud statement about how serious the drought has become for California (and many of our neighboring states). But I have to wonder how much water gets used creating any kind of hand sanitizer or the chemicals for a porta-potty, and how much is used transporting them.
One of my former bosses often said, "People spend too much time measuring effort instead of measuring results." I wonder whether California's park system is reducing, or growing, the water footprint of Hearst Castle by closing the bathrooms. Would it be ultimately more effective to further reduce the flow on the existing toilets and faucets?
Are there any other water-saving tactics that strike you as potentially counterproductive?
Keep Reading: