How to Decorate Your New Home on a Budget
A small budget doesn't have to put a crimp in your decorating plans. We prove it with these strategies and go-to sources for high style
A new house means a new look. But your budget is small and you're not sure where to start. We've got you. We collected the smartest tips for defining your style, shopping for deals, and getting the most out of online design services. Along the way, we'll drop our favorite resources for must-have goods.
You Have a Great Decorator: You
You can't afford a pro to lead the way, and that's OK. With a little savvy and a lot of Wi-Fi, you can do this.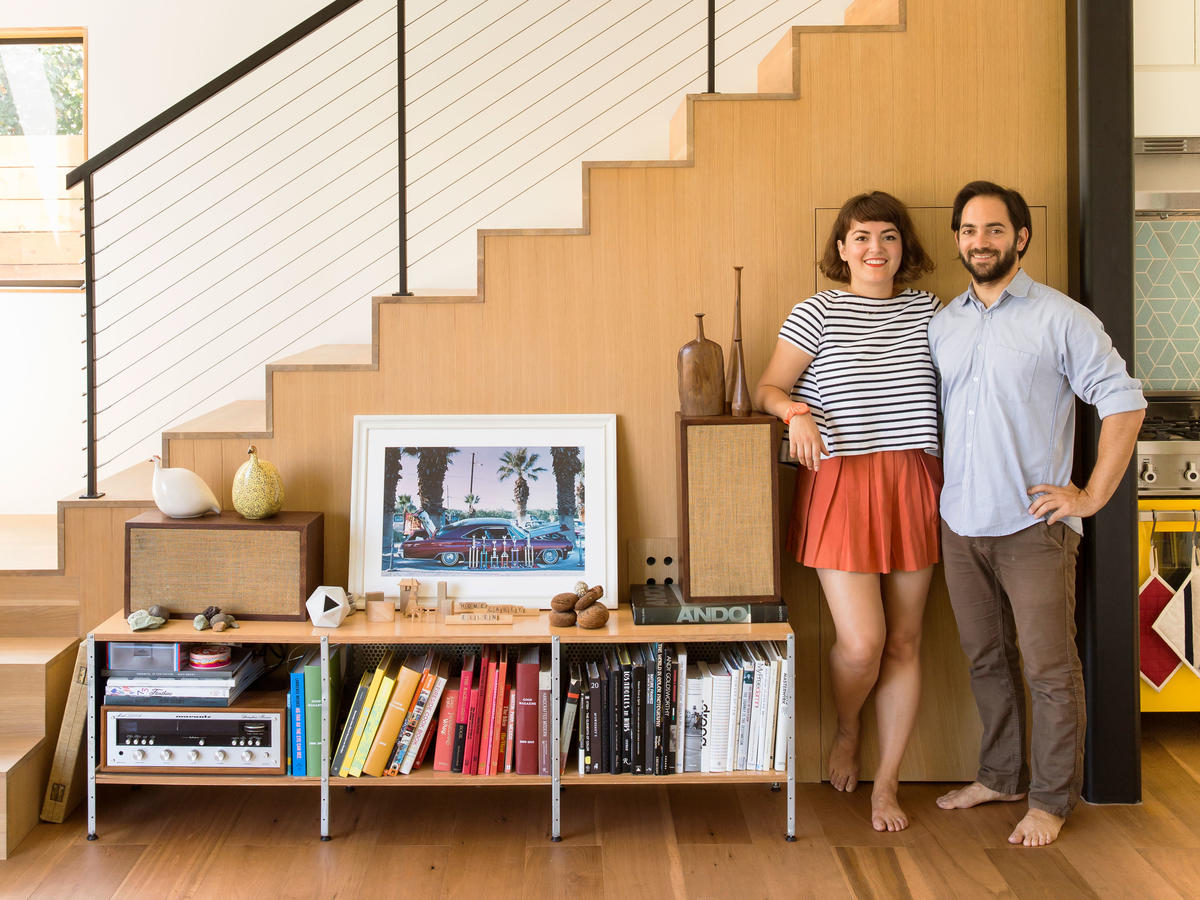 Three Sources for Personalized Inspiration
1. Pinterest is the obvious depository for inspo, but it's useless if you don't know how to analyze your boards and define what you like about the images you've collected. Here's how to do it: Browse through your home boards (on a tablet or desktop—small mobile images aren't helpful for this task) and jot down anything you see popping up more than once. Maybe it's a material such as marble, a particular color, a shape of sofa…whatever it is, write it down and put hash marks next to it for how often you see it. The resulting list helps show not just what you like, but what you love. The combination of those often-appearing features might also clue you in to your style. For example, do you pin a lot of rustic wood, simple foliage, and neutrals? Modern rustic might be a way to define your style. If you're still stuck, invite a friend over to look at your boards with you. An objective eye is quick to spot commonalities you might be blind to.
2. Find a home store you love, and figure out why you love it. Is it the tight color palette of everything on the floor? Or maybe everything comes from or calls to mind a specific era or style of decorating? This is a little like consulting a decorator, in that boutiques are curated by a pro with a certain point of view. Once you've figured out what's appealing about it to you, go back to your Pinterest boards and see if it helps focus your inspiration and list further. By the way, this works both IRL and in online stores, though brick and mortar shops help you figure out the scale of furnishings and accessories more instantly. Try: Lawson Fenning, Nickey Kehoe, Jayson Home, and LEIF Shop.
3. Instagram: Not just for inspirational quotes and FOMO-causing concert photos! Follow designers, stylists, home brands, and local decorating stores for behind-the-scenes tips, new sources, and fresh inspiration. Make liberal use of that Save button and LiketoKnow.It, an app that lets you take a screenshot of a 'gram you like, then sends you an email with shopping links for what's in the shot. Try: Shoppe by Amber Interiors, Brian Paquette, Max Humphrey, and Megan Pflug.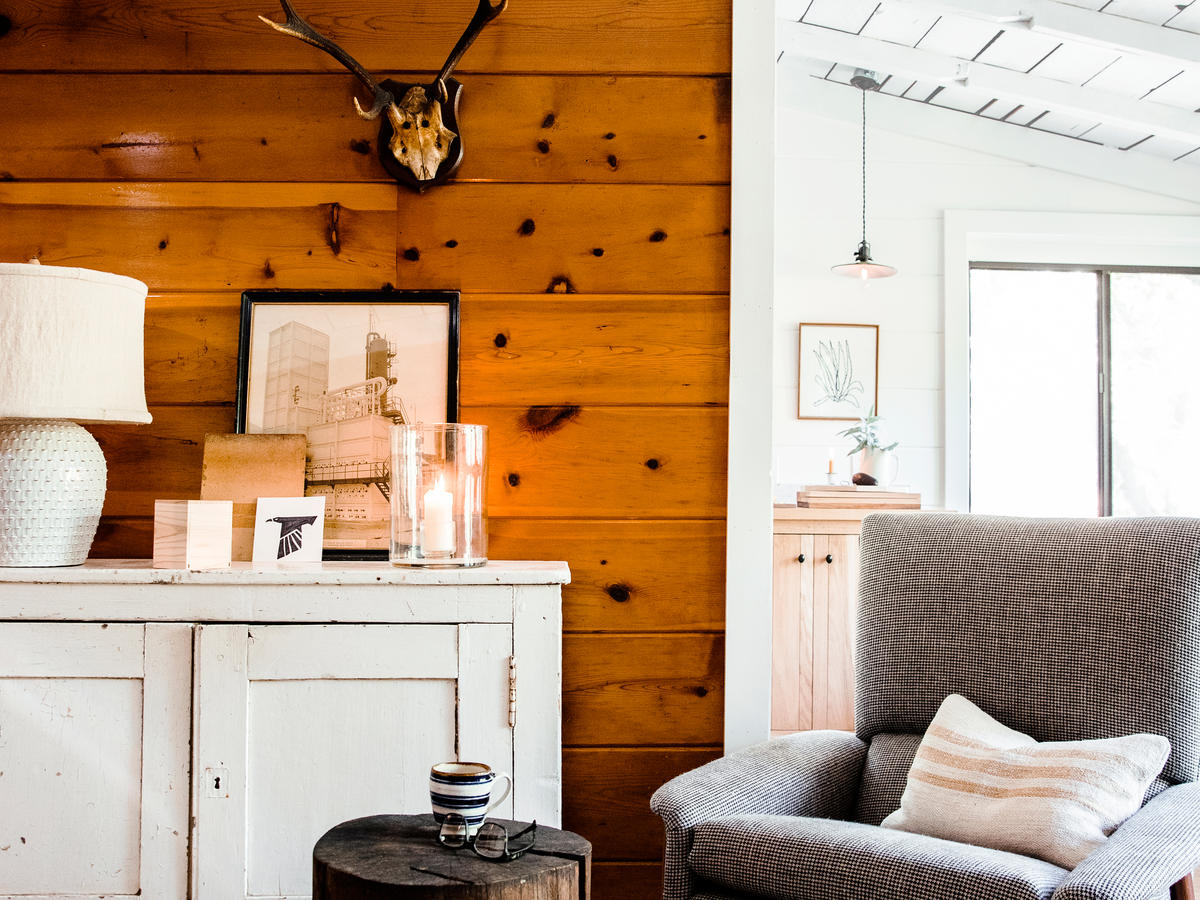 Ok, I'm Ready to Shop. How Do I Get the Best Deals?
First, give yourself permission to go slow. Finding good deals takes time, and spending money on something you don't like just to finish a room winds up being a waste of money. Here's a two-step method for staying focused while you wait for sales and serendipity.
1. Make a master shopping list of what you need. Include photos of inspiration pieces to stay on track. Consult this list any time you're shopping, whether in person or online. It will prevent you from making rash purchases just because the price is right.
2. Track sales. President's Day, Memorial Day, Labor Day, Black Friday—these are all great days for deep discounts, especially online. Mark the sale days on your calendar, and then browse a site's inventory well ahead of time to ID what you'll buy (and at what price) so you don't spend the entire sale period waffling on that wool rug and wind up missing the deal. (Don't forget to sign up for email newsletters for the brands you love. Most give a 10% discount just for signing up, and send additional coupon codes on the regular.)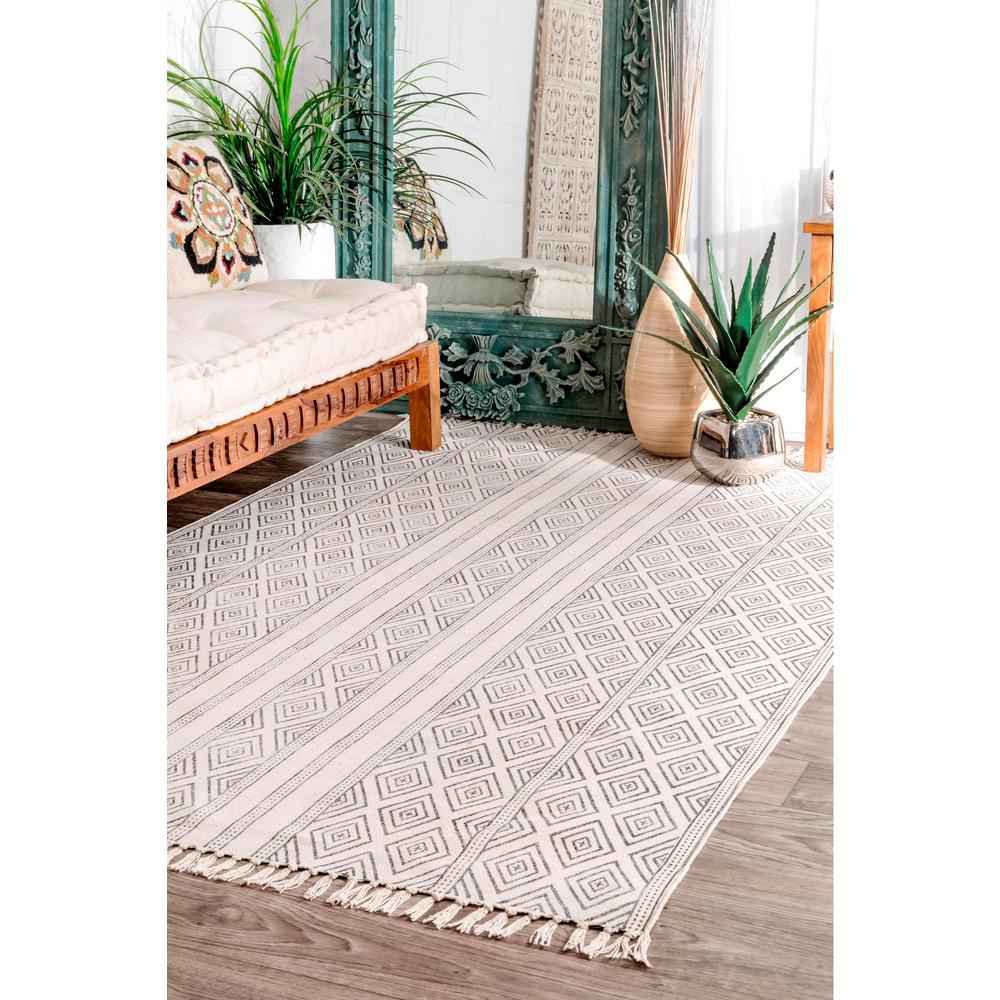 nuLoom Olvera Off-White Area Rug, $140.96 for 5'x8′ / Courtesy Home Depot
The Top Shopping Resources for Decorators on a Budget
Bookmark these online destinations, but don't forget to frequent your local home décor stores, too. They'll often have special deals on inventory that isn't moving in your city, or on floor models.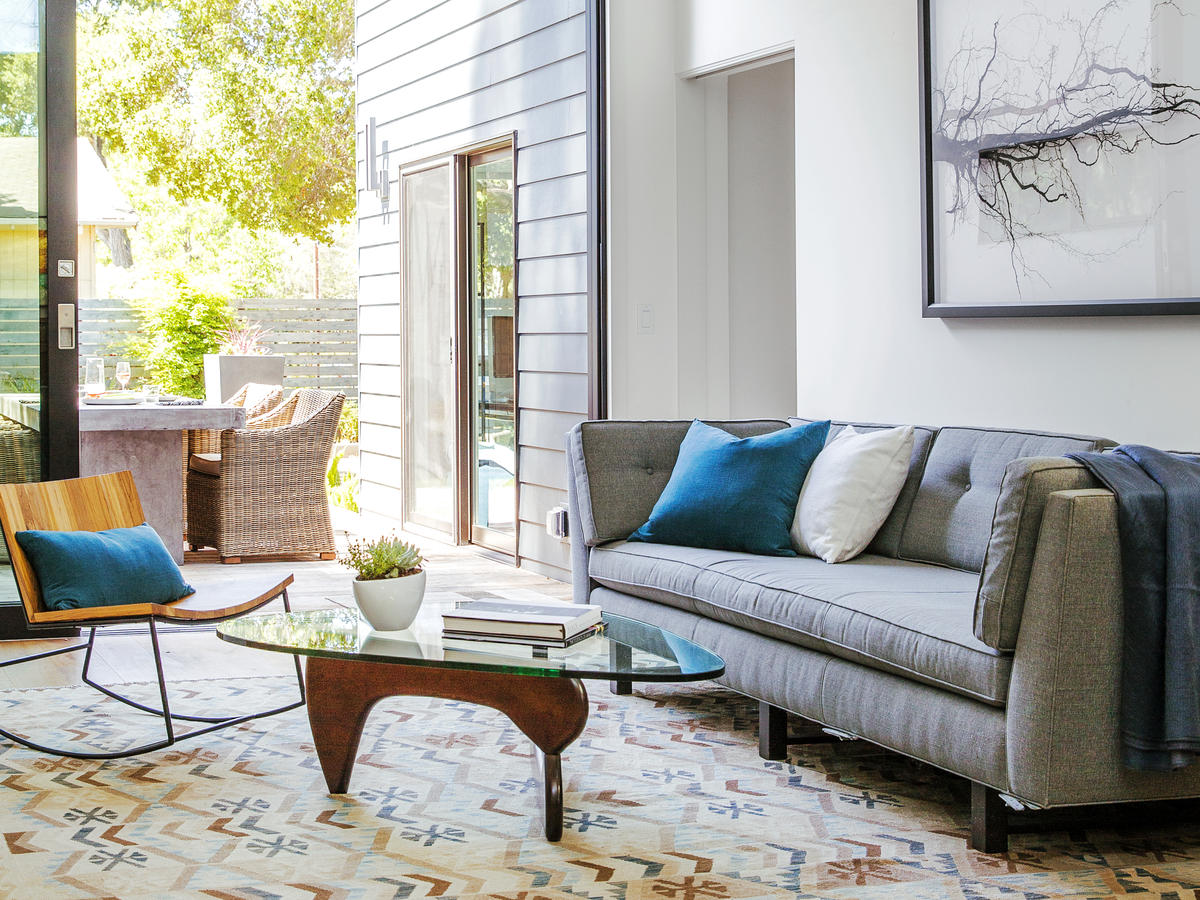 Where to Find Budget-Friendly Designers
If you have even a little bit of extra cash to spend, professional design help is in reach either via the magic of the Internet, or through unconventional local sources.
Your Guide to Online Design
With online services, a designer will typically never set foot in your home and you'll have to do the legwork (think: measuring, shopping, and installing). But in exchange, they offer an expert's take on using what you have, solving problem layouts, and suggesting resources you might not have heard of. These are the big four:
(Psst: If you're not sure how to choose a designer, try asking them these 10 revealing questions.)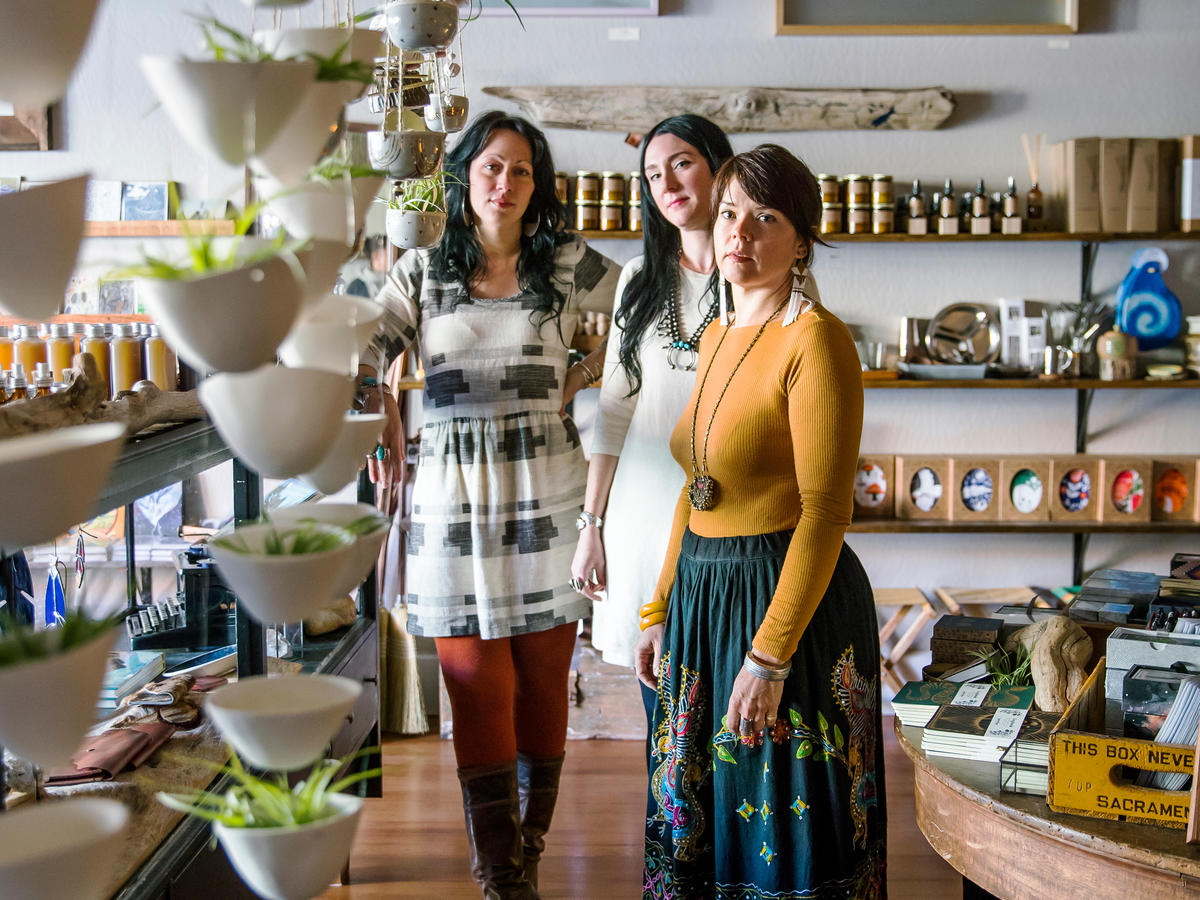 Creative Sources for Budget-Friendly Local Designers
Home décor stores, whether national brands or local boutiques, usually offer à la carte design services. Here's how to take advantage.
Local boutiques. Usually décor stores have an on-staff designer to help make in-store purchasing decisions. If you've done this a few times and like the person you're working with, ask if they do home visits and more extensive design plans. Most do, and typically the design fee is small since they'll primarily be recommending items from their store to purchase. You'll get the benefit of a curated group of furnishings and accessories from many sources, plus advice from someone with local connections.
National home décor brands. Depending on their merchandise, many national chains offer in-store design consultations that can help with something as small as choosing between two sofa upholstery fabrics or something as big as a whole-house makeover. Take advantage of this service (it's often free and they have local connections), but know they'll be recommending only products from their brand. Try: West Elm's free design services.
The people behind those awesome room sets at your favorite store. If the merchandising at a big name store is what draws you in week after week, ask who does it, then see if that person does any design work on the side. Many stylists and designers get their start in merchandising, so you might have a chance to work with someone before they hit it big.
Jamie Sangar for Alice and Lois, a Modsy customer
Online Tools for the DIY-er
Shortcut the tricky parts of design—creating a color palette, visualizing your space—with these top apps and tools for decorating.
1. magicplan. Snap a photo of your room and magicplan generates a to-scale floor plan with your room's actual measurements. (Yes, that qualifies as magic.) You can edit it, adjust it, or add furniture to it as you please, all for free. A PDF (or other file type) of the plan costs $2.99. Also try: Home Design 3D. Both the free and a premium version let you build a 3-D model of your room, then import photos of your existing furniture or products online and add them to the model. Upgrade to the premium version ($9.99) to save and share.
2. ColorSnap. Trying to match a paint color to your favorite piece of art (or pillow or rug) can be a fruitless guessing game. Not with ColorSnap. This app from paint company Sherwin-Williams allows you to take a picture, then matches it to their paint colors and even suggests a palette for you.
3. Modsy. Think of Modsy as a fitting room for your home. This service takes your smartphone snapshots of your room and builds a detailed, accurate 3-D model for you. But more than that, their design staff uses your style quiz (yes, another of those) and suggests a few potential designs for you. You can swap paint colors, wallpaper, furniture, and accessories out yourself, too. (All from major brands, all buyable directly from your plan.) The initial design is $69, and $199 upgrades you to a "style adviser" who acts as a personal designer on your project. Also try: Homestyler Interior Design, which allows you to place on-the-market furniture over photos of your room—and then shop your plan. It's free.
Keep Reading: