Your Guide to Creeping Jenny, Everyone's Favorite Shiny Golden Ground Cover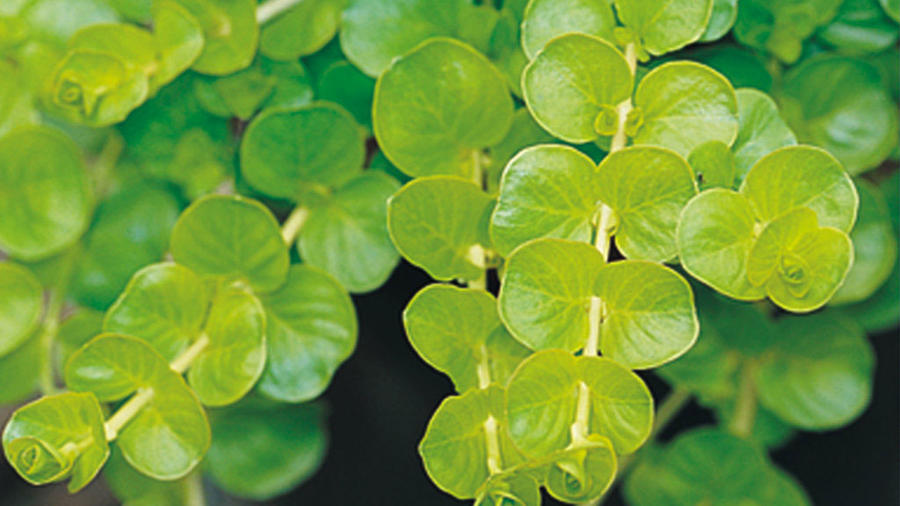 Plant this fast-growing "moneywort" for bordering a garden path or filling out a container
A fast-growing and vigorous groundcover, Creeping Jenny (also known as moneywort) brings mats of low-lying chartreuse color to gardens and containers. Native to Europe but naturalized to Eastern North America, its rounded golden leaves form on trailing stems with small, bright yellow flowers appearing in the summer. A perennial in milder climates, be careful not to plant in areas where spreading would be unwanted—a single plant can grow 2 feet wide and root as it goes. Perfect for softening hard edges, following a pathway or spilling from containers.
How to Plant
Less is more should be Lysimachia nummularia's motto. Due to its rapidly spreading nature, plant 12 to 18 inches apart. They will grow quickly to form a dense carpet anywhere from 4 to 8 inches tall. Planting in early spring is best to ensure its pretty summer blossoms, although Creeping Jenny will take root whenever the weather is mild and regular water is available.
Growing Conditions
Creeping Jenny needs consistently moist, but not soggy, soil. Often happiest in damp, low-lying areas of the garden where there's room for them to spread and not cause trouble for neighboring plants. Don't allow Creeping Jenny flowers to dry out between watering and plant in sun to partial shade. In hot climates, protect from direct afternoon sun—the heat may blanch the leaves and cause pronounced wilting.
Creeping Jenny Care & Maintenance
If the golden Creeping Jenny foliage begins to look tired, feel free to cut back. Once established, Creeping Jenny grows and recovers quickly. Some consider this plant to be invasive, so don't leave to its own devices for too long or it will overtake a garden. Or, if spreading is a concern, try growing as a trailing, complimentary plant in a container or along the edge of a raised bed.
Flower Color
There's something especially cheery about Creeping Jenny's bright yellow flowers meandering along a pathway or spilling from a pot. Upturned, cup-shaped and 1-inch in diameter, they seem happy and eager to please!
Keep Reading: