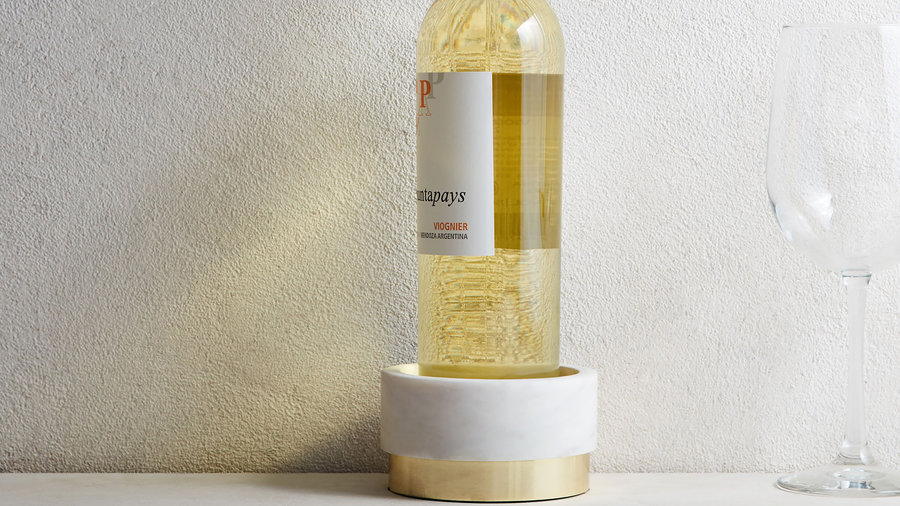 Is noon too soon?
Let's cut right to the chase: Many of us ― even the most steadfast wine lovers ― never drink wine at brunch. Is noon just too soon for a grown-up beverage? Well, if so, how do you explain that unofficial queen of brunchtime beverages, the BloodyMary (which, it should be noted, packs a much bigger wallop than the fruit of the vine)?
No, it's probably not our reluctance to indulge a little. But, unlike a Bloody Mary, wine requires a cerebral moment, a delicious question, some advance (if not advanced) thought: Which wine to serve with foods that we haven't imagined drinking wine with before?
The answer is actually easy. Great brunch wines are like great brunches ― light and lighthearted. Anything fussy, complicated, very serious, or really expensive is simply out of place. Moreover, a satisfying brunch wine is flexible with food, because everything from scones to smoked salmon might be on the table.
My short list for wines that fit the bill
Muscats. A delicious, exotic wine for daytime sipping. InItaly (where it's known as Moscato), it's the traditional wine drunk on Christmas. All light and fresh, Muscats may be dry or slightly sweet (the label will indicate which). Many are also low in alcohol. Good producers: Navarro Vineyards (Anderson Valley, CA)produces a fabulous dry Muscat Blanc (available by calling the winery; 707/895-3686); Domaine Zind-Humbrecht (Alsace, France)makes big, opulent dry Muscats; Michele Chiarlo (Italy) has its irresistible Nivole Moscato D'Asti.
Rieslings. Light as a feather on the palate and crisp enough to go with a broad range of dishes. German Rieslings are the lightest (and most aren't sweet ― only the very cheap ones are). The dry Rieslings from Alsace and Australia (the new star in this galaxy) have a little more oomph. California and Washington versions are often full bodied, super-fruity, and slightly sweeter than Rieslings made elsewhere. Some top bets: J. u. H. A. Strub (Germany), Domaine Weinbach (Alsace), Leeuwin Estate (Australia),Chateau St. Jean (California), and Chateau Ste. Michelle(Washington).
Gewürztraminers. Pretty sassy and exotic as wines go, these are the ones for a wild, fun-packed affair. The best are fromAlsace, where there are a score of great producers ―Trimbach, Hugel, and Domaine Ostertag, for starters. Great domesticGewürztraminers are scarcer, but Navarro Vineyards, again,does a sensational job; Thomas Fogarty (also California) is close on its heels.
Sparklers. Bubbles are a brunchtime no-brainer. Their crisp tingle is a palate-exciting backdrop for dozens of typical dishes― including foods that are traditionally hard on wine, like eggs and smoked salmon. If until now you've considered sparkling wine only an aperitif or a celebration beverage, have one with brunch and prove yourself deliciously wrong.
Keep Reading: