Where to Go This Weekend: Cle Elum, WA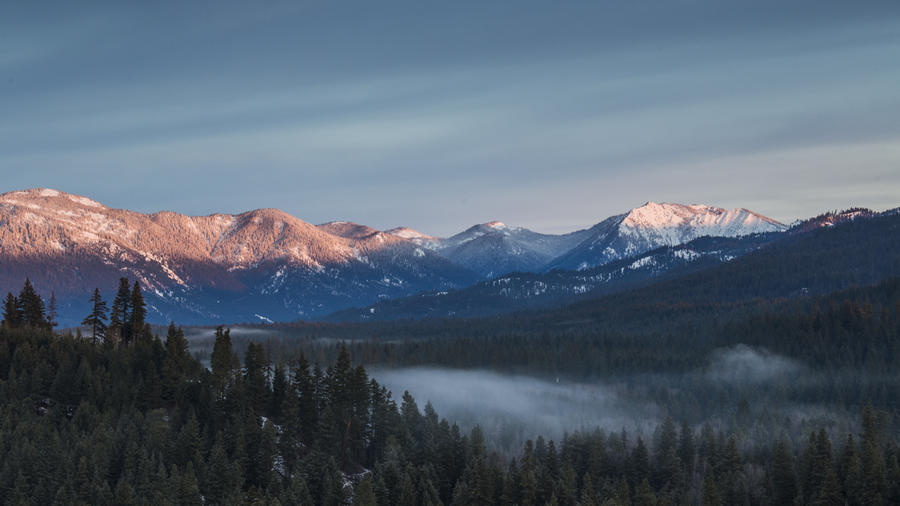 In spring, the best thing to do in Seattle is leave—and this sunny Cascade Range community is your first must-stop spot east o...
In spring, the best thing to do in Seattle is leave—and this sunny Cascade Range community is your first must-stop spot east of the mountains. We enlisted Seattle-area writer Heather Hansman to help us plan the perfect Cle Elum visit. Here, our five favorite ways to spend a day there.
1. A First Street strollCle Elum was founded as a Northern Pacific Railway hub in the 1880s, and the town's main drag, First Street, still feels like a slice of the Old West. Get a feel for the history on foot, starting at Pioneer Coffee Roasting Co. (121 N. Pennsylvania Ave.), which roasts its own beans. You can fuel up by the huge fireplace with a mug of its popular dark Vivante blend and a housemade breakfast burrito. From there, shops like Tuckaway Antiques (215 E. First St.) and 1887 specialty-foods store Owens Meats (502 E. First) are just a short walk away. Stop for a snack at family-run Cle Elum Bakery (501 E. First), which has been serving maple bars and dutch crunch bread since 1906, or opt for a heartier sandwich from the adjacent lunch spot, Bakery House, run by the same family. If the sun is out, take a seat outdoors; by April, the bakery's garden is in full bloom.
2. Fresh-caught funThe name Cle Elum means "swift water" in the language of the Kittitas Valley Native Americans, and in spring, during the snowmelt, the rivers around town are thick with rainbow and cutthroat trout. The nearby stretch of the Yakima River is one of the best places in the state to wet a line. It's a designated Blue Ribbon stream (the government's A+ designation for fisheries) and just as scenic as it is plentiful. If you need an angle on your angling, Troutwater Fly Shop/Outfitter (113 E. First) has a shop downtown, and runs float trips and guided walk-and-wade adventures (two-hour tour $170).
3. Steam and smokeTrain museums don't always pack in the crowds—but then again, most don't have a beloved Southern-style barbecue joint on-site. James Jones serves house-smoked ribs, brisket, and pulled pork with classic sides like collard greens, cornbread, and coleslaw at Smokey's Bar-B-Que, housed inside the old Milwaukee Rail Depot south of town (801 Milwaukee Ave.). Embrace the theme and order a Train Wreck, an open-face pulled-pork or brisket sandwich piled with coleslaw and baked beans. You can work it off on a wander in the surrounding South Cle Elum Rail Yard Historic District, or hike a stretch of the 110-mile John Wayne Pioneer Trail.
4. Roadside attractionsThe local folk-art revival has an unlikely source of inspiration: rural Ohio. History buff Jacky Fausset fell in love with the quilt-block murals painted on barn sides across the Buckeye State. As a landscape designer, she knew the Cle Elum area had similar features and a tradition of quilting, so she started Washington's first Barn Quilts Trail. She collaborated with area farmers to find homes—or in this case, barn sides—where historically significant quilt patterns could be displayed. She's helped put up 105 quilt murals in Washington since beginning the project in 2012, and 20 of them, such as the striking "wedding ring" square at the Ritter family farm, are in the Cle Elum area. Find a map at barnquiltswashington.org. "Cle Elum is ripe with all sorts of history—coal mining, logging, railroads, farming," Fausset notes. "Many of the original families still live here, some on the homesteads of their great-grandparents."
5. A park above parThe best place to access Cle Elum's Cascade foothills and old-growth pines is (surprise!) a golf resort. Suncadia's 6,400-acre spread northwest of town (3600 Suncadia Trail) is a one-stop shop for recreation. Yes, there's golf, but there are also paved cycling trails, a web of hiking paths, kayak and canoe rentals, and a summer concert series. If you work up a thirst, there's a winery, Swiftwater Cellars, along with several eateries. Portals Restaurant has especially fine views overlooking the Cle Elum River Valley.
Keep Reading: