All About Pepitas: What to Do with Your Pumpkin Seeds This Season
Roast them, blend them, sprinkle them as a garnish, there are so many ways to use pumpkin seeds this season.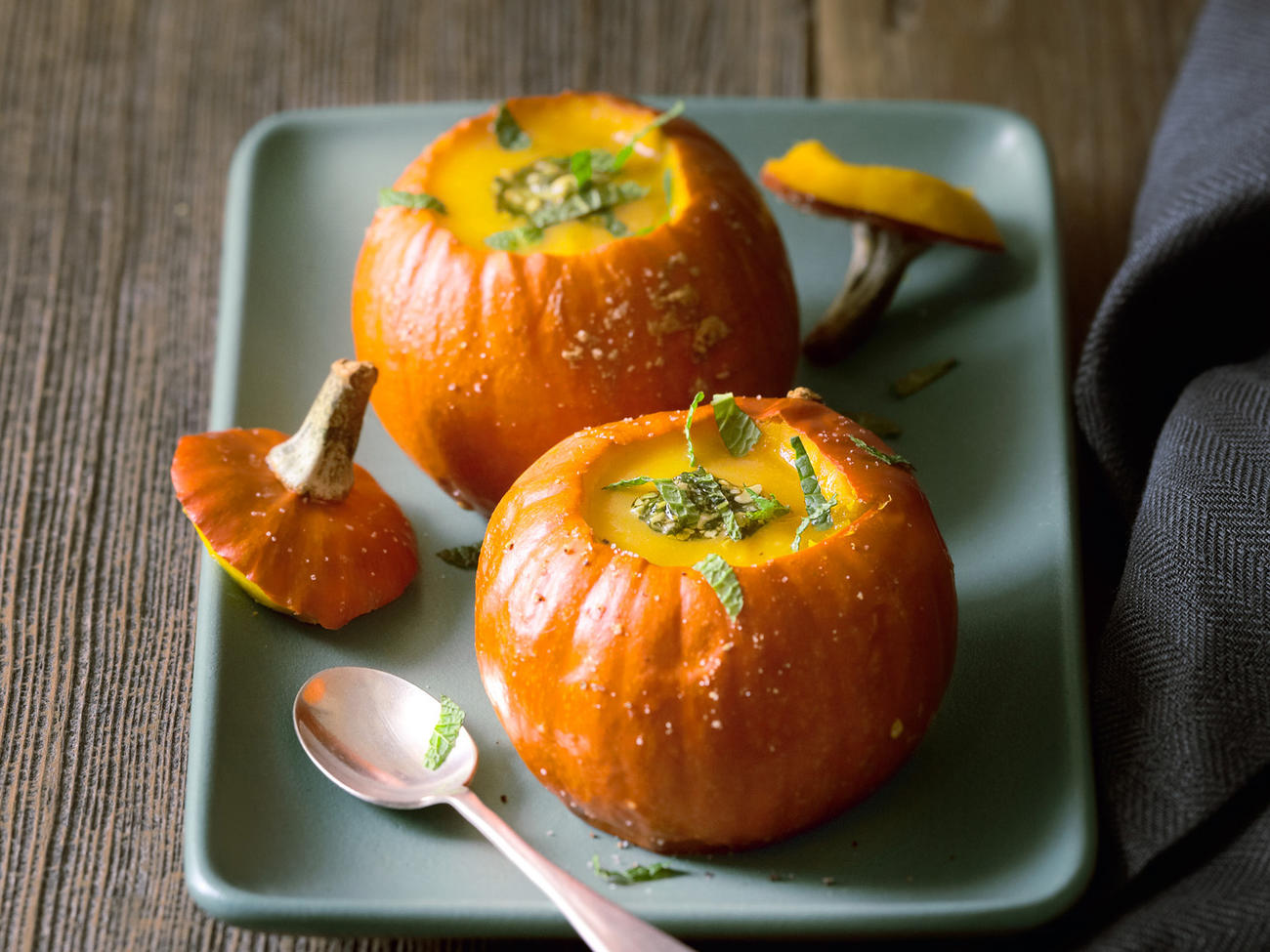 Piles of pepitas, and pumpkin seeds lining baking sheets or blended into sauces, are signs of the season—spooky season, that is. They make for a great snack to eat by the handful, simply roasted with sea salt until golden brown, or as an alternative to pine nuts in a bright pesto (maybe made with cilantro instead of basil). 
The ways to enjoy these seasonal seeds are bountiful, and that's why we've dedicated a whole collection of recipes to the ingredient. We're all about pumpkins over here, from molding them to resemble Frankenstein heads, carving them into porch decor that will spook your trick-or-treaters, or using them as a vessel for soup. We suggest picking up one of the orange gourds (closely resembling Sunset's signature orange) before they're gone for good. 
While you may just want to sprinkle pepitas into a salad of seasonal greens or add them to a smoothie bowl for an added protein boost, push the envelope and make something delectable. Blend them into a sauce with serranos, garlic, onions, and tomatillos for a creamy posole to keep you warm as the weather starts to cool down. 
For a breakfast boost, whip up a batch of thousand-seed muffins that get their crunch from a topping of pepitas, plus sesame, poppy, and sunflower seeds. If your sweet tooth is taking the lead, bake them into a sugary batch of brittle. See? We meant it when we said the opportunities for pepita perfection are endless. Keep scrolling for all of the ways to use pumpkin seeds this season and beyond. 
---
Search All of Sunset's Recipes
Keep Reading: