15 Perfect Dishes to Serve for Christmas Lunch
Whether you want to go all out at lunchtime or balance out all the holiday decadence with a lighter meal, we've got you covered with these crowd-pleasing Christmas lunch ideas.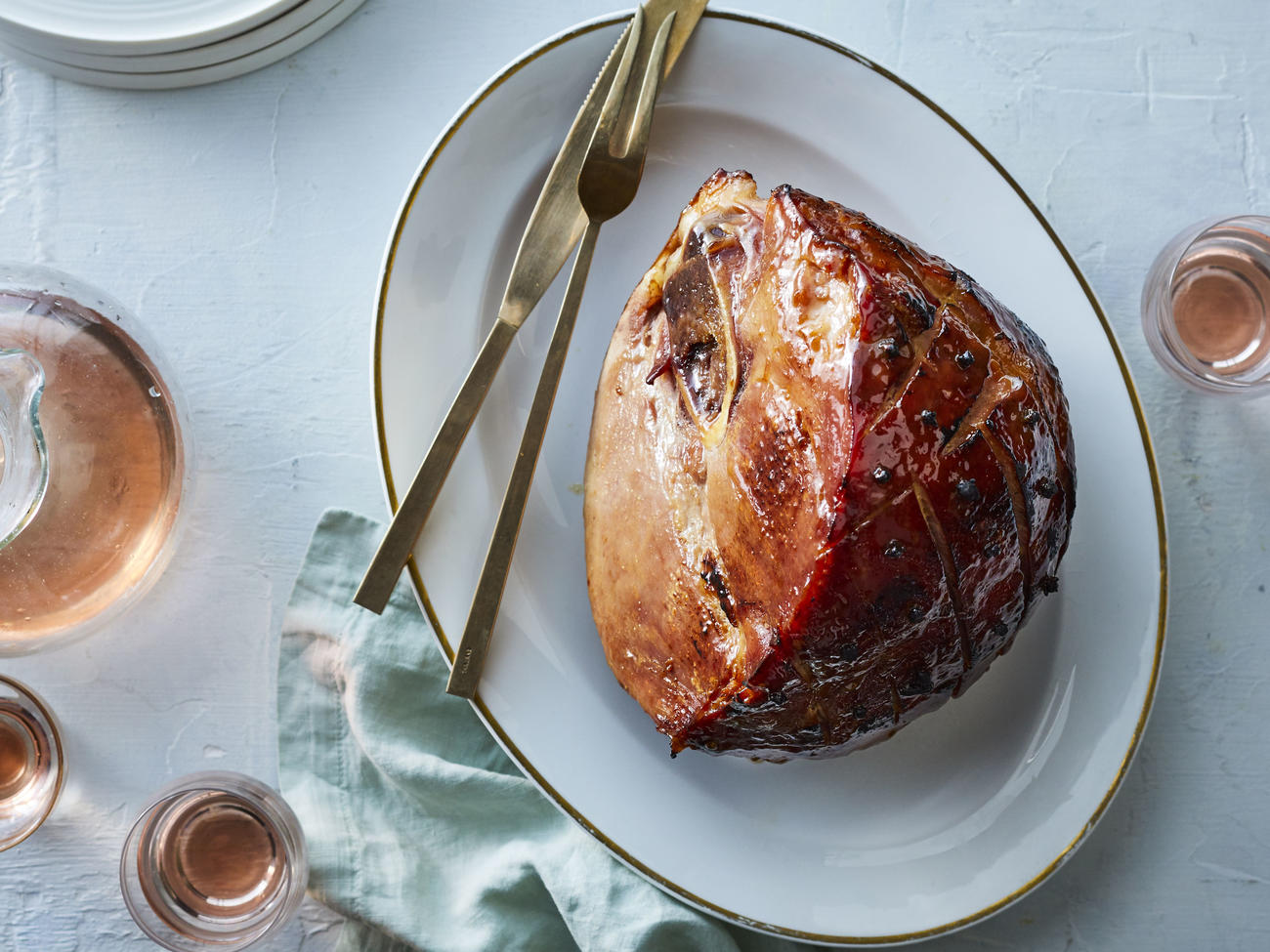 Ah, Christmas lunch, a cousin of the Thanksgiving lunch and often a meal representation of the indulgence of the season. With its baked meats and thick soups and stews, Christmas lunch can be all about the heavy dishes.
For the main course, it's hard to ignore tradition and the honey or maple-glazed baked ham. That plus a couple sides like a good hearty mushroom, beef, and bacon stew or a gooey baked mac and cheese covered in crispy breadcrumbs will set you well on your way toward a classic Christmas lunch.
Of course, a Christmas lunch doesn't have to be all heavy dishes. In fact, you really need something to break it up. The classic way to do that would be with a nice salad, like a kale and apple salad, or an unconventional crab and tangerine salad. But those aren't your only options. You can also bring a little lightness to the meal with creamy butternut squash ravioli, a white wine coq au vin, or a fresh and floral crab pasta with Prosecco and lemon sauce.
Then there are some dishes, like squash and chickpea fritters and winter green turnovers, that are great for walking the line between heavy and light.
However you like your Christmas lunches, all heavy, all light, or a mix of both types of dishes, any one of these recipes is a great addition that's sure to be appreciated by all.
Holiday Lunch Recipes
---
Search All of Sunset's Recipes
Read the Current Issue Here!
Get one year of Sunset—and all kinds of bonuses—for just $24.95. Subscribe now!
Keep Reading: