Make Your Own Frozen Yogurt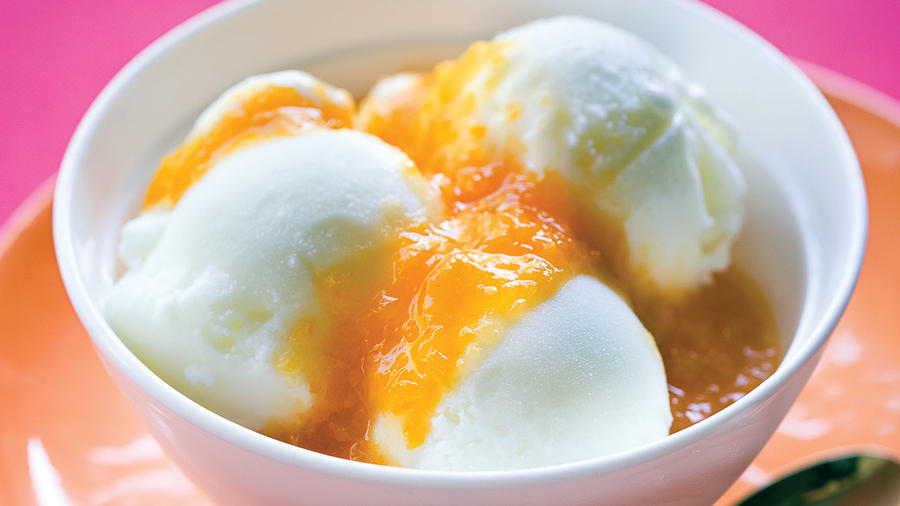 Whip up fro-yo that's as good as what you buy—but costs much less and has just two ingredients
Recipe:  Tart 'n' Tangy Fro-Yo
My frozen-yogurt habit is getting totally out of hand. I can't resist the tart-style fro-yo at chains like Pinkberry and Red Mango, which have set off a craze for the stuff not seen since the early 1980s, when TCBY introduced its soft-serve, sweet, creamy version of frozen yogurt.
But my addiction isn't healthy for my budget, so I decided to make my own. Turns out a serving costs less than half of what I pay at the frozen-yogurt counter, and it's ridiculously easy: just two ingredients. Dolloped with an equally simple fruit topping, it completely satisfies my craving. 
Fro-yo making tips:
Start right: The quality of yogurt really matters here; look for brands without unnecessary additives (Straus Family Creamery is our favorite).
Sweeten to taste: We prefer a fairly tangy yogurt, so add more sugar if you want yours sweeter. Like most frozen desserts, this fro-yo tastes best when fresh.
Variation:  Luscious Lemon Fro-Yo
Just as refreshing as our Tart 'n' Tangy Fro-Yo, but with the bright taste of lemon.
Recipe:  Sunshine Apricot Sauce
Apricots are at their peak right now, and we love them in this fresh, sweet-tart sauce. Depending on the sweetness of your apricots, you may need to use more or less sugar.
Our favorite fro-yo toppings:
Crumbled oatmeal cookies with Sunshine Apricot Sauce
Shaved chocolate and sliced strawberries
Toasted almonds and a drizzle of honey
More:  20 chocolate desserts
Keep Reading: