Strawberry Pancake Roll-ups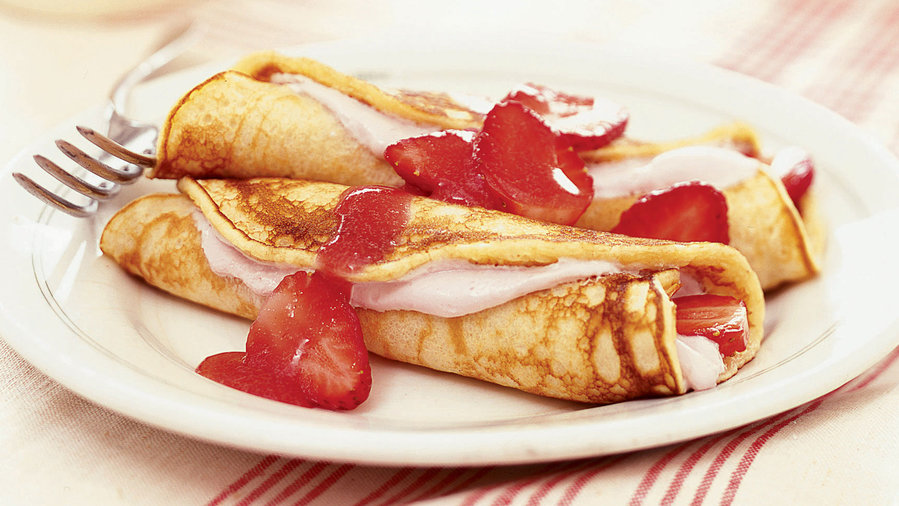 From the Buffalo Cafe, Whitefish, Mont.
Although located just off Central Avenue, Buffalo Cafe is breakfast central in Whitefish. Ranchers and skiers gather in the morning at the lunch counter or in comfortable booths, surrounded by walls adorned with snowshoes, wooden skis, and a bulletin board posting notices for craft bazaars and sea-kayaking lessons.
It's the kind of place, says Linda Maetzold, who owns the cafe with her husband, Charlie, "where people talk from table to table, because everybody knows everybody."
Buffalo Cafe, 514 Third St. E; Whitefish, Montana, (406) 862-2833. ―Caroline Patterson
Keep Reading: