Where to go this weekend: Midtown Sacramento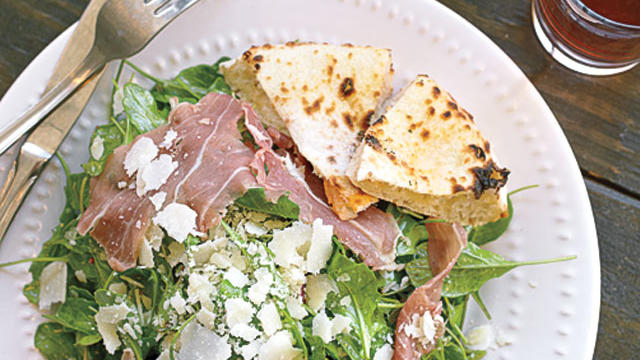 Writer Kate Washington discovers all things charming about this California capitol neighborhood. See her favorite travel finds, be...
Writer Kate Washington discovers all things charming about this California capitol neighborhood. See her favorite travel finds, below.
A shop where play's the thing
Sacramento's art scene grows bigger every year, and Midtown, just east of the capitol-dominated downtown, is its creative core. Galleries come alive during the popular Second Saturday Art Walk. Its brightest attraction, Art of Toys, is a mash-up of a gallery and toy shop that draws on owner Terri Rehg's obsession with playthings. Alongside rare and vintage toys, like World War I tin soldiers and 1930s penny dolls, see shows from artists who work with toys as a medium. One local painter drops into the gallery periodically with pieces that use scavenged items, like a heart-shaped Midtown Tunnel of Love, 5¢ painting. "That's part of the flair of Midtown," Rehg says. "You never know what will walk through that door."
1126 18th St.; artoftoys.com.
Cool (in every way) beer gardens
Nothing beats a Delta breeze after a scorching summer day. And the best place to cool down is at one of Midtown's bustling new beer gardens. Expect brews, bocce, and sourdough pizzas at Federalist, a huge alfresco spot built from ship- ping containers, with pizzas named after politicos, like the Schwarzenegger, a brawny white pie with smoked chicken, three cheeses, and caramelized onions. Looking for more of a Teutonic vibe? Der Biergarten recently reinvigorated what had been a vacant lot with a stacked tap list, giant pretzels, and games of cornhole. Nearby, the drink menu at LowBrau Bierhall features a who's who of European brews, along with creative beer cocktails like the Belgian 75, which combines lambic ale and cognac. Get there before the breeze does, as the patio fills up fast.
Federalist: $$; 2009 Matsui Alley; federalistpublichouse.com. Der Biergarten: $; 2332 K St.; beergardensacramento.com. LowBrau: $$; 1050 20th St.; lowbrausacramento.com.
Gold-standard river
The American River—that storied stream that sparked the Gold Rush—forms Midtown's northern border, behind a high levee. Discover it via Sutter's Landing Regional Park, so named because it's where Swiss pioneer-rancher John Sutter made landfall in 1839. (His eponymous fort, today a state park, also lies in Midtown, less than a mile down 28th Street.) Bring along the bikes to explore the gravel trails that connect to the extensive American River Parkway. Less adventurous than Sutter? Content yourself with wading or watching the river flow by from the tree-shaded, sandy riverbank. Recent park renovations have added free bocce courts and a skate park.
28th St. at B St.; cityofsacramento.org/parksandrec.
The past as presents
Scout Living feels a little bit like your grandma's living room—that is, if Nana had been hip enough to own a Poul Volther sofa and a C. Jere iridescent gold-leaf wall sculp- ture. Owned by neighborhood residents Erin Boyle and Stefan Betz Bloom, who fled high- priced San Francisco to settle in Midtown, Scout Living is a collective of dealers who curate mostly vintage goods. Finds—from flowered housecoats to Danish modern teak dining—fill a large, high-beamed brick building that was once an auto shop. If Sacramento has stolen your heart, don't miss the enormous mounted poster, helpfully (if possibly ironically) labeled "Large Aerial Photo of Sacramento, the Greatest City in the World."
1215 18th St.; scoutliving.com.
Hare of the dog
Midtown has come a long way since its days as a no-man's-land of dive bars and crumbling Victorian homes. Some longtime locals think it's gone maybe too upscale. (Keep an eye out for keep midtown janky stickers.) But even newer spots retain a touch of the old edge. Bar- restaurant The Red Rabbit dispenses high-style cocktails that range from a daily punch to a by-the-book rendition of a Singapore Sling, plus a meat- leaning dinner menu (think brisket meatballs served on a stick). After a pop or two, have fun by trying to find all the bunnies hidden in the restaurant's decor. The Red Rabbit is named after a giant crimson rabbit sculpture at Sac's newly remodeled airport.
$$; 2718 J St.; theredrabbit.net.
Keep Reading: