One Perfect Day at the Tucson Botanical Garden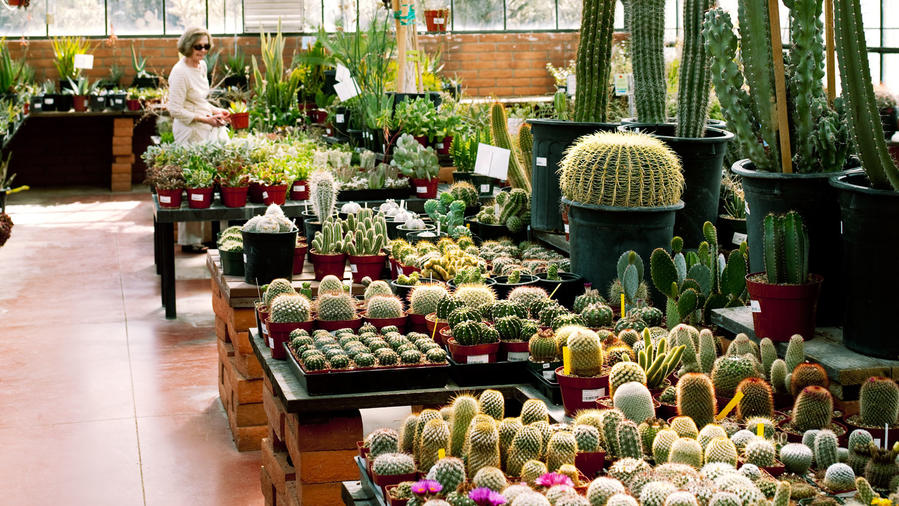 Browse the sensational succulents and other Southwestern plants at this Arizona garden
Brake for cactus: Tucson is home to the world's largest regional cactus and succulent society (tucsoncactus.org), and montly meetings are open to the public.
Go native: Desert Survivors (Closed Sun, Mon, 1020 W. Starr Pass Blvd., 520/791-9309) is your spot for super-rare natives like red barberry.
Stranges souvenir: Living rocks (Lithops) resemble tiny sea cucumbers and are great for a lonely windowsill. Browse the mother lode at Plants for the Southwest (closed Sun-Tues, 50 E. Blacklidge Dr., lithops.com).
Four times a farm: If you miss the Friday farmers' market, there's another one Saturday and Sunday–and Wednesday, as well (times and locations at heirloomfm.org).
An amusement park of plants: Located 10 worth-it miles north of downtown, Tohono Chul Park is a 47-acre botanical oasis with paths, nine gardens, galleries, greenhouses, and shops. See the wildflower displays of the Sonoran Seasons Garden, then hit the bistro ($, 520/742-6455) for lunch. The dish to try: sinus-clearing red posole, best enjoyed on the rear patio so you can watch the action in the Hummingbird Garden. $13, 7366 N. Paseo del Norte, tohonochulpark.org
Butterflies and irises: Tucson Botanical Gardens are a lush retreat tucked into the city's heart. $15, 2150 N. Alvernon Way, tucsonbotanical.org
The Tiffany of garden stores: Family-run for more than 70 years, Harlow Gardens deals in local artists' one-of-a-kind patio pieces…like a 3-foot-high metal snake wearing a cowboy hat. Something more practical: Pick up a biodegradable flowerpot made from rice husks. 5620 E. Pima St., 520/298-3303.
Veggie burger with a side of tacos: La Cocina's sleepy Mexican village interior belies a global menu focused on seasonal ingredients. Sure, you can order tacos, but the Vietnamese and Japanese-flavored plates deserve attention–as do internationally-infused cocktails. $, in Old Town Artisans, 201 N. Court Ave., 520/622-0351. 
Make it a weekend: Let yourself be coddled at the Arizona Inn, a 1930 resort sprawled over 14 groomed acres near downtown. None of the 92 casita-style rooms is the same–if you're lucky, you'll get one with a patio overlooking the cactus garden and fountains. From $179; arizonainn.com