One Perfect Day in Louisville, CO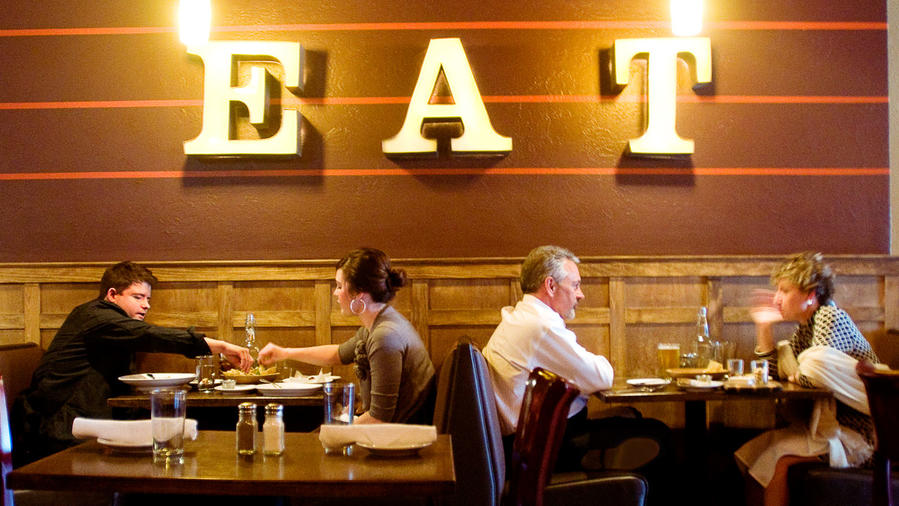 Have we found the next Boulder? Take a peek at this up-and-coming Colorado town with easy Rockies access and a growing high-tech scene
That was then: Louisville was a rough-and-tumble coal-mining town and Prohibition-era bootleg hub later turned sleepy suburb.
This is now: Main Street has stepped up its style with cheaper digs than Boulder and a growing high-tech scene.
Where is it?: Next door to Boulder, off U.S. 36
How to say it: Loo-us-ville, not Loo-ey-ville
The vibe: According to restaurant owner Jim Cohen, "Everyone knows everyone, and people are all friends."
43 percent: A Boulder home is that much more expensive than a Louisville one.
The new top dog: Look for scientists and techies when energy giant ConocoPhillips opens its alternative-energy research center in summer, 2013.
Culture club: Check out the Art Underground's open-studio space just off Front Street for dance classes, theater, and workshops. (theartunderground.org)
The food putting this town on the map: James Beard award-nominated chef Jim Cohen left Vegas and Vail gigs to open the low-key Empire Lounge. The hangout hums with regulars enjoying crispy calamari chopped salad or grilled tuna burgers with soy-wasabi glaze. $$; 816 Main St.; 303/665-2521.
Where the locals rock out: The Karp family, founders of Waterloo Records in Austin, Texas relocated here to open a live-music watering hole with beer, burgers, and BBQ. Waterloo rocks on Fridays and Saturdays with blues bands and country. $; 809 Main St.; 303/993-2094.
Hit the trails:  The Coal Creek Trail is a fave for jogging, dog walking, or biking. Pick up rental wheels at Bittersweet Cafe & Confections (820 Main St.; 303/257-8955), then take the trail heading west from Louisville Community Park for foothill views. (bouldercounty.org)
A spa day on the cheap: The Lotus Day Spa came to life in a former mortuary turned Zen sanctuary. Nineteenth-century Tibetan pillars and candles will set the mood on your one to three-hour retreat. From $95; 844 Main St.; lotusdayspalouisvilleco.com
Shop for finds: Not your typical off-the-rack boutique, Found Underground Consignments is in a low-slung shop where owner Nancy Cooley offers bargain hunters honest opinions on what looks good. Recent scores: 7 For All Mankind jeans ($40), a Cynthia Steffe wool skirt ($32), and an Anthropologie silk blouse ($14). Closed Sun; 901 Main St.; 303/666-6900.
Hope you're still hungry…4 new eats in town
For pizza and beer: LuckyPie became a go-to when it opened in 2010. Farm-fresh toppings change with the seasons. Bonus: Try a pie with gluten-free crust. It's the best we've ever tasted. $$; 637 Front St.; 303/666-5734. 
For date night: A fitting homage to Louisville's Italian mine-worker heritage, Zucca is a romantic candlelit dinner spot with pasta, risotto, and other favorites by fireside. $$; 808 Main St.; 303/666-6499.
For margaritas and tacos: In a former auto-repair shop, Cactus Wheel Taqueria offers street-food-inspired meat and veggie tacos with homemade salsas and guacamole. $; 701 Main St.; 720/620-4933.
For dessert: Sweet Cow ice cream shop fills the half of the old post office not taken up by LuckyPie. Look for 22 housemade flavors like oatmeal cookie and raspberry chocolate chip. 637 Front St.; 303/666-4269.