Your Best One Day in Olympic National Park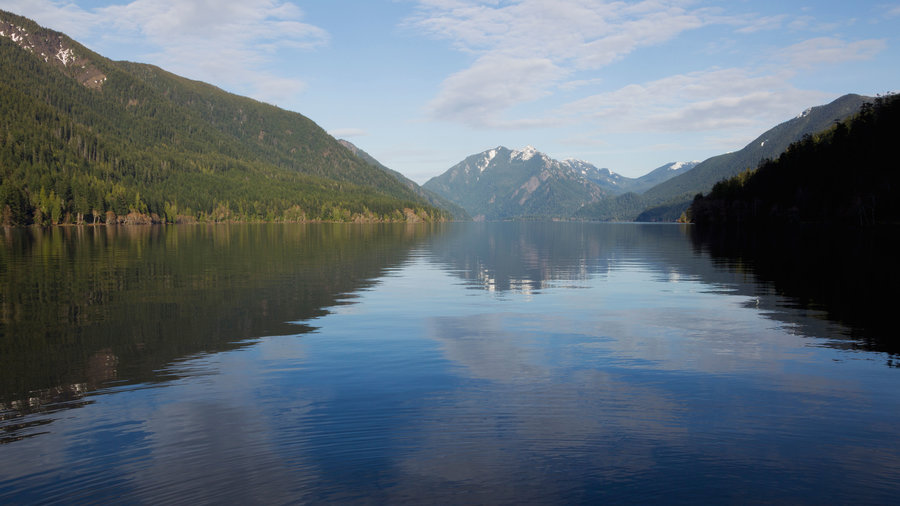 Copyright Lindsay Noechel / istockphoto
In one long day, you can experience Hurricane Ridge, Lake Crescent, and Hoh Rain Forest
If you have one day to explore the park, here's a trip itinerary that lets you get the most out of of your time.
Grab maps and information. The Olympic National Park Visitor Center in Port Angeles is your natural starting point.
Hit Hurricane Ridge. From Port Angeles, drive south on Hurricane Ridge road for 17 miles. Named for the 75-mile-an-hour winds that can blow here in winter, in summer the Ridge is merely spectacular, offering amazing views of the Olympic Mountains and the Olympic Peninsula coastline.
Lake Crescent. Spend some time exploring this deep, clear, glacier-carved lake. It's a great place to test your paddling skills—you can rent rowboats at Lake Crescent Lodge, an appealingly simple, 1916 lodge. Nearby, the short hike to Marymere Falls shows off both the park's old growth forest and a 90 foot waterfall. (See Best Olympic hiking.)
Plunge into the rain forest. The Hoh Rain Forest proves the luxuriant power of water. The region's annual 135 inches of rain has nurtured some of the biggest trees you'll see in your life―giant Sitka spruce and western hemlock―rise from carpets of moss and ferns.
Here, too is the park's herd of Roosevelt elk―named for Teddy, they were an important reason Olympic was set aside as a national monument in 1909, then as a national park in 1938. Good trails include the Hall of Mosses trail and the Spruce Nature Trail (see Best Olympic hiking).