Affordable Ski Vacation in Hailey, Idaho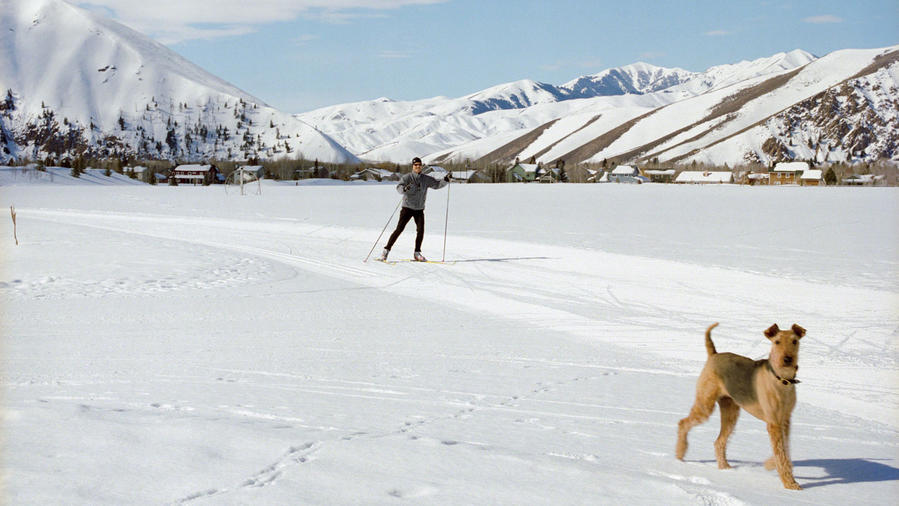 Consider Sun Valley's budget-friendly neighbor to the south
With a down-home main drag and a median house price of $400,000, Hailey is far less upscale than its brand-name neighbor.
Folks here have an eat local, live simply, and walk―or ski―everywhere attitude. Big Wood River runs through town, and five mountain ranges surround it.
With Quigley Nordic Winter Park, the Wood River Valley can claim the bronze in number of kilometers of groomed nordic in the States.
Ski
Glide on the Wood River Trail, by the riverbank, on the valley's free commuter ski route, a 20-mile run from Bellevue to Sun Valley.
Or head to Hailey's Quigley Nordic Winter Park, where a warming hut with complimentary cocoa and outdoor firepit serves as base camp.
A two-­day, all-valley pass ($28; bcrd.org) lets you access another 150K of groomed trails north of Hailey, which include manicured Sun Valley Nordic trails and the pristine alpine forest at Galena Lodge.
Eat
Chow down on killer huevos rancheros at Zaney's River Street Coffee House ($; 208 N. River St.; 208/788-2062), a tucked-away favorite of Hailey's firefighters and ski bums.
For dinner, join the locavores at CK's Real Food ($$$; 320 S. Main St.; 208/788-1223) for hearty entrées like Lava Lake Lamb ragout with eggplant.
Sleep
Just three blocks from the Wood River Trail and eight from the Quigley park, the Wood River Inn (from $97) makes up for its lack of luxury with its location―plus an indoor pool and hot tub to boot.
Or, for a civilized backcountry experience, check into a toasty yurt right on the trail, run by Galena Lodge (from $125), which delivers dinner ($$; delivery $25) to your front flap.
If you do get the downhill itch
The River Run chairlift at Sun Valley Resort (day pass $82) is 15 minutes away and whisks you up Baldy to dry, light snow.