Meet the Designer: Daniel Nolan, Flora Grubb Gardens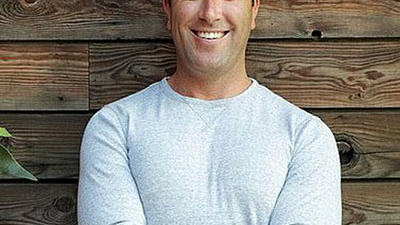 We've rounded up five of the best up-and-coming designers from around the West and asked them to design rooms inspired by iconic Sunset ro...
We've rounded up five of the best up-and-coming designers from around the West and asked them to design rooms inspired by iconic Sunset rooms from the 1940s through the '80s. Their rooms will be on display at the Reimagining the Sunset Home exhibit at our annual Celebration Weekend festival in Menlo Park, California, on June 1-2, 2013. This week we sat down to get to know Daniel Nolan, who is designing the exhibit's outdoor space.
Name: Daniel NolanTitle: Garden DesignerCompany: Flora Grubb Gardens, San FranciscoAge: 31Instagram handle:
" target="_blank">DanielPNolanPinterest:  pinterest.com/danielfgg
What is your area of design expertise?Daniel Nolan (DN): Sophisticated plant combinations with a classic edge.
Describe your aesthetic in 7 words or less.DN: Warm minimalism, earthy but refined.
How does the Western lifestyle influence your designs?DN: We have a strong gardening culture in California that comes from living in an area blessed with such an amazing climate: We interact much more with our outdoor spaces in the West than in other regions. My approach to garden design is tied to that lifestyle; I want the garden to be stylish year-round, not just showy for summer or spring. I want good bones, quality, and to feel the same joy in my landscape in August as I would in March.
What room are you working on for the Sunset Home Reimagined project? What excites you most about this assignment?DN: My space for the Sunset Home Reimagined is the outdoors, which is more than just a garden – it's a space meant for relaxation as well as socializing. What excites me about the space is the combination of materials, from the dark decking to the light gold of the gravel combined with the plants, but I'm really looking forward to the Sunbrella screens I've created. I love the idea of using plants almost projected against them like paint on a canvas.
Tell us a little about your vision for the room.DN: The vision for this garden is to create a gallery-like space, combining graphic plants, modern furniture, and sculpture with classic elements like boxwood, gravel paths, and muted planters.
What is your advice to homeowners who are dealing with dated home features and a small budget? Are there any quick-fix solutions for things like '70s dark-wood paneling or popcorn ceilings?DN: My advice to new homeowners dealing with dated features and a small budget is to make one big change, like installing a new pathway, repainting the porch, or refiguring plant beds. Whatever you choose to change needs to refer to the positive points of your home's design. In selecting plants, use repetition to create cohesion in the space and don't get distracted by adding accessories.
Any advice for aspiring young designers?DN: My advice for aspiring young garden designers is to learn the basics: how to dig holes, use different types of irrigation, prune properly, and place plants for both aesthetic impact and healthy growth. The most mundane and least glamorous chores are the foundation for any good garden design. And don't be afraid to fail with plants: it's how you gain your confidence and develop your best ideas.
Keep Reading: