Where to Stay in Rocky Mountain N.P.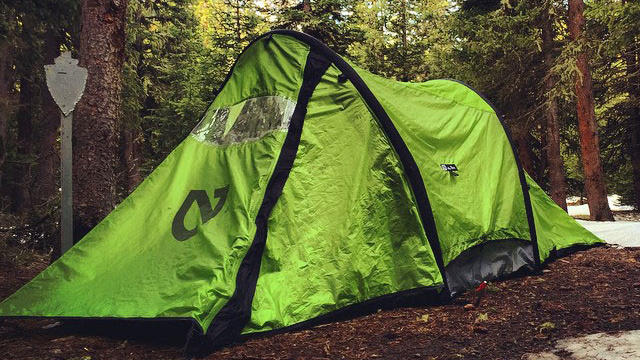 Photo courtesy of Flickr Creative Commons user, Devin Stein
Take your pick from sky-lit campgrounds to plush hotels
Campgrounds provide the only overnight accommodations inside the park, but the gateway towns of Estes Park (on the east side) and Grand Lake (on the west) offer a variety of inns and lodges. Here's a list of our favorites.
Rates
$ inexpensive—under $100
$$ moderate—$100–$175
$$$ expensive—$175–$250
$$$$ splurge—$250 and up
Camping
Moraine Park Campground. Mountain vistas and grazing elk make this the most scenic–and popular–crash pad, so be sure to reserve ahead (reserveamerica.com or 877/444-6777). Shuttle services connect the campground to popular trailheads. 244 reservable campsites in summer (mid-May through September); 77 first-come sites in winter. $26 plus $30 vehicle and entrance fees; nps.gov/romo.
Longs Peak Campground. With the Longs Peak trailhead located about a half-mile from this pine-shaded campground, it's an ideal launching pad for an early-morning summit bid. 26 sites, tents only, late June through mid-September; $26 plus $30 vehicle and entrance fees; nps.gov/romo.
Aspenglen Campground. Camp here for quiet seclusion. Sites are tucked into Ponderosa pines, generators are limited to the C loop, and five walk-in sites provide solitude. 53 sites mid-May through September; $26 plus $30 vehicle and entrance fees; nps.gov/romo.
Glacier Basin Campground. Reserve ahead (reserveamerica.com or 877/444-6777) at this tent and RV campground offering hikers the most convenient trail access. The path to Sprague Lake starts here, and the shuttle pickup for Bear Lake's popular trailheads is in the campground. 150 sites mid-May through early September; $26 plus $30 vehicle and entrance fees; nps.gov/romo.
In Estes Park, CO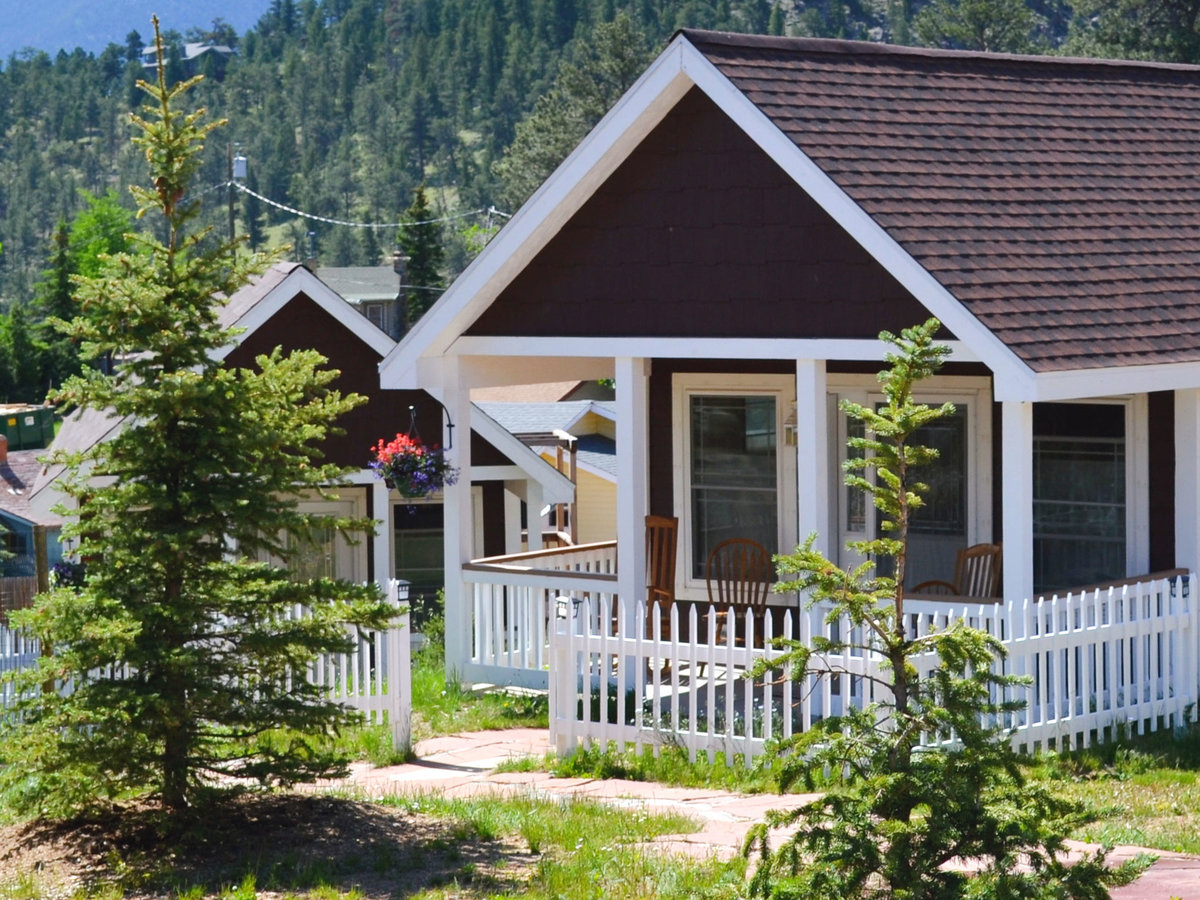 Paradise on the River. The Big Thompson River courses past these idyllic RV sites and cabins (plus a 3-bedroom cottage for bigger groups). One mile from the park's south entrance. $-$$$$ May-Oct.; paradiservcolorado.com or 970/586-5513.
River Rock Cottages. Crisp and bright, these cottages surround a communal garden (with a hammock!) and sit within an easy walk of downtown shops. 10 cottages, $$-$$$; 311 Virginia Dr.; theriverrockcottages.com or 970/586-2760.
Appenzell Inn. Rooms and kitchenette suites at this cozy, Swiss-themed inn open onto flower-rimmed balconies with inspiring mountain views. 35 rooms, $$-$$$$; 1100 Big Thompson Ave.; appenzellinn.com or 970/586-2023.
Golden Leaf Inn. Mountain-chic B&B on the outskirts of Estes Park. 5 rooms $$$-$$$$; 325 James St.; goldenleafinn.com or 970/577-1766.
Haber Motel. A recent renovation modernized this classic motor inn, where all rooms include stone fireplaces. Convenient in-town location amidst Estes Park restaurants and supermarkets. 6 rooms, $$-$$$; 397 E. Elkhorn Ave.; thehabermotel.com or 970/449-1660.
In Grand Lake, CO
Colorado Cabin Adventures. Organic bath products and plush bamboo towels lend polish to these rustic log cabins (some with stacked stone fireplaces) located beside the Colorado River. Dogs welcome. 13 cabins, $$-$$$$; 12082 US Highway 34, coloradocabinadventures.com or 970/509-0810.
Keep Reading: