10 Places to Visit in Mendocino Now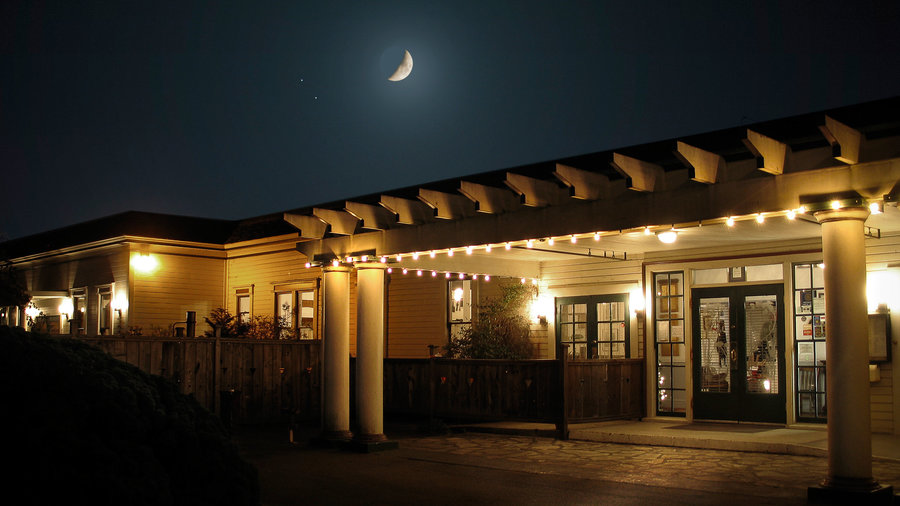 In the aftermath of the Redwood Valley Fire, the picturesque coastal county two hours north of San Francisco needs visitors now more than ever
Looking ahead, the agrarian community will need not only volunteers, but visitors, too. Experience the burgeoning farm-to-table movement at these Mendocino locales, while paying homage to the 36,523 acres ravaged by the October wildfires.
Farms
Fortunate Farm
www.fortunatefarm.com
The family-run farm near Caspar sells its diverse produce on its site most Saturdays and at farmers' markets in Fort Bragg and Mendocino. Its offerings range from tomatoes to lettuce, from favas to dahlias, all fertilized by compost made from spent hops sourced from the nearby craft brewery North Coast. They also rent out the old barn for special occasions, decking it out in homegrown flowers.
Apple Farm
www.philoapplefarm.com
Don and Sally Schmitt made their Napa restaurant, the French Laundry, a destination dine before selling it to Thomas Keller and moving further north, to this apple farm on the Navarro River. Run by the Schmitts and Bates family since 1984, the farm offers informal cooking classes, three farm-chic cottages, a gypsy-style caravan to stay in, and a stand featuring fruit, jams, and ciders made on-site. Rooms from $300.
Pennyroyal Farm
www.pennyroyalfarm.com
Courtesy of Pennyroyal Farm
This Anderson Valley-based goat farm and winery is run by two college friends. Pennyroyal's goat-keeper and cheesemaker-in-chief Erika Sharfen-Chapter knows all the members of the 100-strong herd of Alpine, Nubian and La Mancha goats by name and even bleat. On springtime tours, the human kids tend to go nuts for their just-born goat equivalents. Sarah Cahn Bennett, meanwhile, manages the more adult-oriented vineyard side of things – only appropriate since she is the daughter of the owners of nearby Navarro Winery. Tours end with paired tastings of wine and cheese, the fruits of these longtime friend's labors.
Restaurants
The Bewildered Pig
www.thebewilderedpig.com
The new joint venture of chef Janelle Weaver and maitre d' Daniel Townsend at a crossroads in the Anderson Valley, near Philo, draws a mix of locals and out-of-towners. In the open kitchen at the back of the restaurant's one big room, Weaver transforms locally sourced foods into refined versions of country classics, while Townsend circulates up front, bantering with regulars and making newcomers feel at home.
North Coast Brewery
www.northcoastbrewing.com
Courtesy of North Coast Brewery
Founded in 1988 in downtown Fort Bragg, this craft brewery sends its organic waste out for compost at Fortunate Farm and cooks up some of the produce grown in that muck at its congenial taproom by day, jazz club by night. Wash down the simple, impeccably excuted pub grub with a Belgian-style ale, Brother Thelonius, or their clean-tasting pilsner, Scrimshaw.
Stone & Embers
www.stoneandembers.com
Chef Patrick Meany recently left Las Vegas to start Stone & Embers, just west of the Anderson Valley town of Boonville. Local farms' produce is featured in his pizza-centered, seasonally changing menu.
Wild Fish
www.wild-fish.com
At this Little River restaurant, Liz and Kelvin Jacobs serve up locally caught seafood, artfully prepared, in a room with a panoramic view of the ocean. If you can, arrange to dine as the sun sets over the Pacific.
The Golden Pig
www.thegoldenpig.com
Courtesy of The Golden Pig
A new addition to suddenly hopping Hopland's main drag, this unpretentious, kid-friendly restaurant sources much of its produce from its own nearby farm. No surprise given its name, pork items abound on the menu, with a honey-glazed chop and a Mac and Cheese accented with pulled pork among the moderately priced entrees. Mendocino wines and beers dominate the drinks menu.
Markets
Elk Store
www.theelkstore.com
New arrivals from Oregon, Elise and Sean Ferrarese recently took over the Elk Store, adding many Mendocino-produced foodstuffs to the shelves of the old general store and deli. Take home a taste of Mendocino, say, some Basque-style powdered pepper grown in the Anderson Valley, from local outfit Piment d'Ville.
Westside Renaissance Market
www.westsiderenaissancemarket.com
Courtesy of Westside Renaissance Market
Scott Crotty's Ukiah shop carries what he calls "the world's best jam", Grilli's Acre Triple Crown Blackberry, from nearby Talmage – among many other local products, with hyper-precise shelf labels detailing products' provenance.
Help the Mendocino community by donating to the community's Disaster Fund. 
Keep Reading: