Camp Sunset: How to Wash Dishes—and Leave No Trace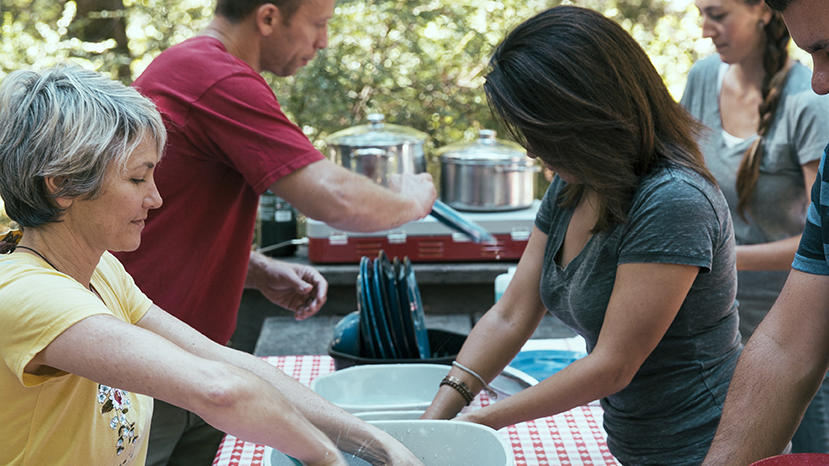 Sanitation is crucial, of course, but so is keeping the environment safe.
Leave your campsite better than you found it. That's a golden rule of responsible camping, and one that we did our best to keep at Camp Sunset, the two-night outing at California's Big Basin Redwoods State Park that became the basis of our May 2015 cover story.
We  had a little help staying on track. Two expert eco-campers with the Subaru/Leave No Trace Traveling Trainers Program, Danielle Rowland and Roland Mott, joined us for the weekend at Big Basin.
Dani and Roland spent two years touring the country, teaching minimum-impact outdoors skills to camping groups like ours. They gave us tons of useful tips—but the most surprising? The way they wash dishes. (Seriously.)
Check out the helpful video Dani and Roland made with us for more.
Happy camping!