San Francisco Day Trip: Inner Richmond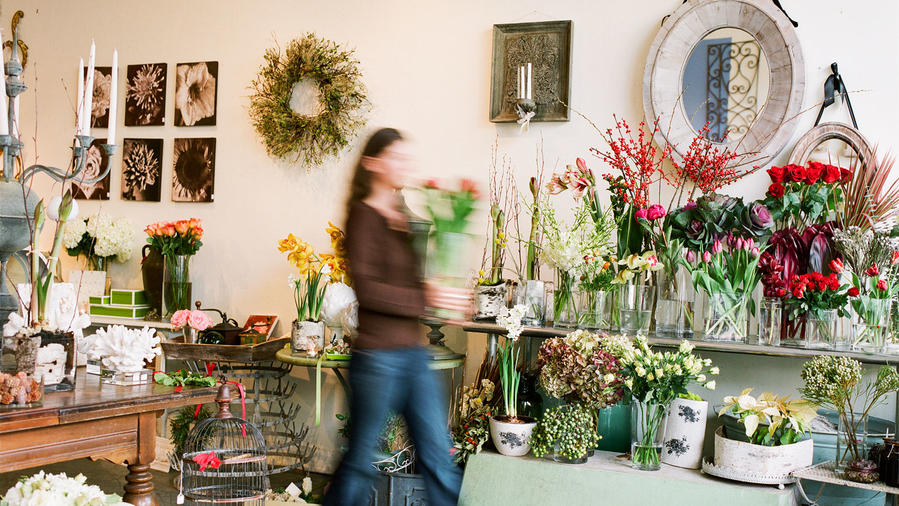 Avoid the holiday shopping masses and find hip boutiques and specialty stores in this San Francisco neighborhood
Why go now: The unsung top of Clement Street is the spot to holiday shop—it's a bunch of boutiques not swarmed by the masses (or plagued by out of-reach prices).
Coordinates: The first three blocks of Clement, between Arguello Boulevard and Fourth Avenue.
Home to: Asian families, USF students, and the occasional Irish expat.
Best known as: San Francisco's other Chinatown.
Could also be known as: A lesship Hayes Valley.
Street scene: Hiding among nail salons, pho spots, and tween-packed bubble-tea bars are new indiechic shops like Seedstore (212 Clement St.; 415/386-1600). (Well, some have been there awhile, but have you ever noticed them?)
Start with: A mimosa made with fresh-squeezed OJ at the recently revamped Eats ($; 50 Clement; 415/751-8000)—it is the holidays, after all—and a memorable bacon-and-egg sandwich.
End with: A frosty pint (and maybe an Irish jig to live tunes) at the Plough and the Stars (116 Clement; 415/751-1122).
Don't miss: 10 percent off everything at Seedstore, Park Life, and more Clement shops (6–9 p.m. Dec 17; 415/386-7275).
Prettiest flower shop on the block: Pick up orchids potted with branches and mosses, lots and lots of succulents, and quirky garden decor at Fleurt. This elegant, sweet-smelling shop excels at custom-designed, super-seasonal bouquets. Closed Sun; 15 Clement St.; 415/751-2747.
Museum-quality curiosities: Despite the spare, airy atmosphere, it's easy to get lost in Park Life, a gallery/curiosity shop. Browsing the shelves lined with Rubik's Cube clocks and retro T-shirts. Looking at the contemporary exhibits by local and visiting artists. And standing around the center table, flipping through what has to be the city's best collection of arty coffee-table books. 220 Clement St.; 415/386-7275.
iPad, schmiPad: Colorful, crammed, community-minded, and with no room for a cafe, Thidwick Books (11 Clement St.; 415/831-1600) reminds you what bookstores used to be. As does indie-to-the-core Green Apple (506 Clement; 415/387-2272), a few blocks away.
A store-size china cabinet: Be careful weaving through the piles of delicate antique plates stacked inside Period George—a mostly used (but carefully curated) stash of English bone china, dessert wineglasses, and teacups for every time of day. Puts anything your grandma might leave you to shame. 7 Clement St.; 415/752-1900.
Let someone else do the wrapping: Ogle ream after ream of pretty patterned paper at Cherish, then ask the pros there to wrap your gifts (from $2)—yes, even the stuff you bought down the block. Card- and ornament-making classes in the back studio too. Classes from $15; 115 Clement St.; shopcherish.com or 415/379-7300.
Stick around for supper
Casual: College students and toddler-toting parents, take your pick: There's Q (pictured; $$; 225 Clement St.; 415/752-2298) for mac 'n' cheese and meat loaf, served in sparkly booths. Or Giorgio's ($$; 151 Clement; 415/668-1266), one of S.F.'s classic pizza joints, with red-and-white checkered tablecloths and New York–style pies. (Good news for locals: Giorgio's now delivers. Yay.)
Sophisticated: The city's Francophiles have more or less managed to keep this place a secret, but ever since Chapeau ($$$; 126 Clement St.; 415/750- 9787) moved to its new spot, word seems to be spreading. All the requisite bistro fare is here, plus a thick-accented chef who shakes every hand. Show up Sunday between 5 and 6, and get a three-course prix fixe for $30.
Cult: See the throngs waiting patiently on the sidewalk? The loyal fans of Burma SuperStar ($$; 309 Clement St.; 415/387-2147) come from all over the city (and, occasionally, the world) for faves like tea leaf salad, spicy samusas, and fiery tofu. Too hungry to wait two hours? Hit its sister restaurant, B Star ($$; 127 Clement; 415/933-9900). Unlike Burma, it takes reservations.
Keep Reading: