Your Pet (and You!) Will Love this New Collection from Wayfair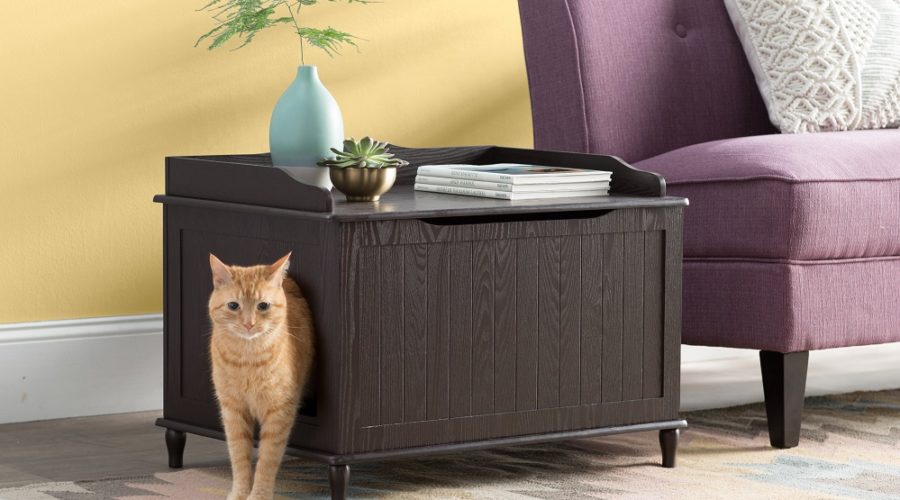 Because every pet deserves a plush chaise lounge
We already love Wayfair for its chic yet affordable housewares and furnishings. This summer, the online retailer is bringing pets in on the fun, with a new collection designed specifically for our furry friends.
Archie & Oscar caters to a host of species, offering everything from gerbil cages and cat trees to elaborate birdhouses and Murphy beds for your pup, with cheerful design elements that are as adorable as they are space-saving and pet-proof.
"Pets play an integral role in the notion of home and family, often spending just as much time on the furniture as their owners," explained chief merchandising officer, Steve Oblak, "We're excited for this new offering of affordable and fun solutions that make the home more pet-friendly."
The company says the line has been curated and approved by pet experts to make sure pieces are both functional for your pet and fitting with your home's aesthetic. Take, for instance, a sleek wooden coffee table, which features a cozy built-in bed below, so your pet can curl up comfortably without getting paw prints all over your nice leather sofa. There are also stylish solutions for food stations, including a marbled and wooden placemat for your dog's food and water bowls, as well as a side table that chicly disguises the litter box.
The brand has even brought in a few pet influencers to weigh in on the collection, including an Insta-famous hedgehog named Lionel. Archie & Oscar is available online exclusively at wayfair.com.
Keep Reading: