Literary Subscription Boxes Perfect for the Bookworms in Your Life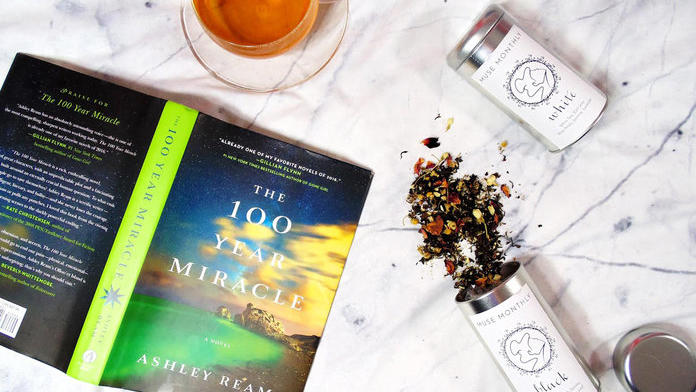 Perfect for a gift or for treating yourself, these subscription boxes will keep avid readers busy throughout the year
If you have some steep reading goals for the year or simply enjoy picking up a new book and maybe discussing it with a group of people, these subscription boxes definitely have something to offer you. It's hard to walk into a book store without getting overwhelmed. It seems like every day there are 10 new novels released that you want to read, and it's hard to figure out which one to choose first.
These services will help eliminate the decision-making, and they'll come every month with lots of extra goodies and surprises. Subscription services are cool. Book clubs are even cooler. So why not combine the two? Happy reading!
Call Number
Call Number is an excellent literary subscription service that celebrates contemporary Black literature and authors. Every month, the librarian-curated box arrives with a newly released book and 4 to 5 bookish items, sometimes including a note from the author. Previous boxes have included popular contemporary titles like The Mothers by Brit Bennett and Clover by Dori Sanders. You are almost sure to find your next favorite book in this monthly box.
Bubbles & Books
This subscription box delivers exactly what it says—great literature and bath goodies! Bubbles & Books is a monthly service that delivers steamy romance novels to devour in your equally steamy bath. Each box includes a novel, artisan-crafted soaps, and other bath time goodies like candles, teas, and bath bombs. Your weekly bath ritual might just be become a daily event after indulging in this service.
Owl Post
Owl Post is perhaps the most well-known young adult novel subscription service. Every box contains a newly released YA book (within 45 days), 4 to 5 bookish keepsakes, and exclusive letters from authors. Previous boxes have included fun add-ons like adult coloring books, pretty notebooks, bath bombs, candles, and so much more that relate to the book and theme of the box. The best part? Subscriptions start at only $30 a month. There is NO shame in reading a good YA book when you're no longer a YA.
Once Upon a Time Book Club
Once Upon a Book Club is a unique service that is meant to create an exciting and new reading experience. Each month you will receive a new YA book along with a 5″ x 7″ quote print and 2 to 4 wrapped, numbered gifts. The numbers on the gifts correspond with page numbers in the book, so as you get to that page, you get to unwrap a surprise, bringing the story to life. The exciting reads and promise of a small present will keep you turning page after page.
Keep Reading: