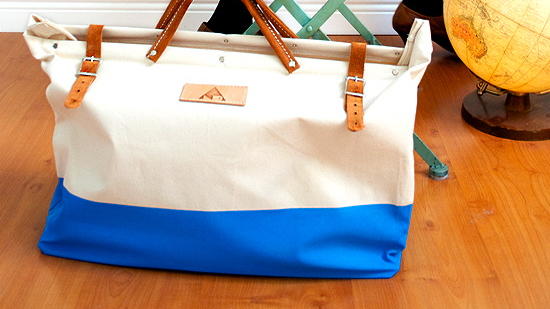 A handpainted bag, perfect for a weekend away.
I've long coveted a hand-painted weekender bag by The New Domestic, in Vancouver, BC.
I've also been dreamily following the "adventures in domestic living" blog owner and artist Nerissa Goco keeps with her husband Peter Hoang.
And now these pics of their home. Domestic life never looked so good.
Keep Reading: