5 Remodeling Tips for Vintage Kitchens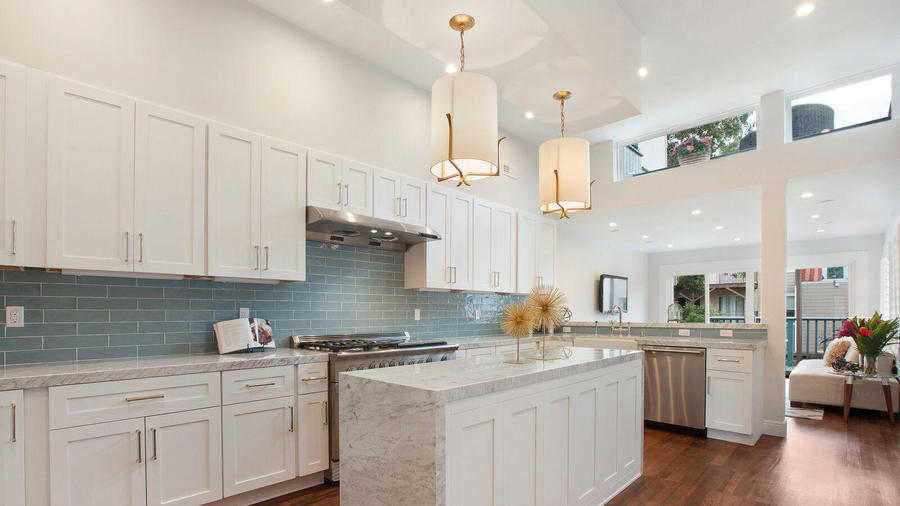 Renovation and Design, Inc.
There's always a great excuse for home improvement.
When updating a vintage home, it's imperative to keep original character. Bring in modernity without stripping the soul of the space. Homeowners looking to remodel mid-century kitchens can explore these five tips from San Francisco-based Sandeep Sood, principal of Renovation and Design, Inc.
1. Keep Any Trim and Retain the Original Cabinet Color
"We live in San Francisco which has some of the most beautiful homes in the world, so it's sad to see a home that is strictly modern without any soul," says Sood. "Homes in San Francisco's Sunset District were built in 1930s and have beautiful trim and detail everywhere. We always try to keep that and bring in modern elements of space planning."
2. Create Communal Quarters with an Island
These focal points often add a second sink to the kitchen, while harboring bonus cabinetry, bar seating, or even a stove depending on the homeowner's preferences.
"In the 1950s maids were involved in the cooking and were not ncorporated into the dining experience," says Sood. "Now homeowners cook for themselves. So, we open up the kitchen and add an island where guests can gather. That's the biggest design trend at this moment."
3. Break Down Barrier Walls
This basic space-planning technique transforms an isolated kitchen into a hub for communal connection by connecting the kitchen to adjacent living and dining rooms.
"We're breaking down the kitchen and making it an open space where the whole family congregates.
4. Bring in New Countertops
Let's face it. We all love marble and granite for their aesthetic beauty, but homeowners who want to do more cooking than looking should opt for a more durable, stain-resistant material like Macauba Quartz and Ceasarstone.
"Marble is very porous stone, but quartz is a hearty stone and sustains wear a little more. You can actually live your life on it."
5. Add Modernity with Region-Specific Colors
It's helpful to keep your local climate in mind when selecting contemporary colors. Incorporate earth tones like red, brown, and yellow in cool, coastal areas, and water colors such as blue, gray and green in hotter climates.
"As we get warmer and go towards the south the color palette changes," says Sood. "If a space feels warm it's not because of the home's set up. It's a feeling and the colors have been specifically chosen for that area."
Keep Reading: