3 Smart Thermostats for a Cooler Home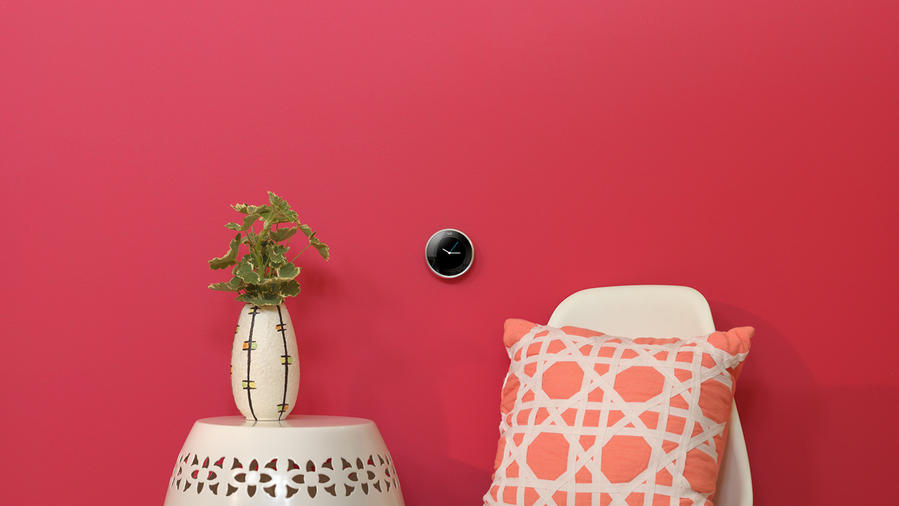 Find the best connected thermostat for your home by comparing the three biggest products
The thermostat has become an ideal entry point for homeowners looking to add smart tech capabilities to their homes. The power to remotely control the thermostat not only makes the day-to-day a little easier, but also makes a big difference on energy bills at the end of the month. Talk about an item that's doubly smart!
We've taken a look at three of the biggest smart thermostats on the market to examine their benefits and outline what makes each one stand out from the rest.
Nest Thermostat: The All-Around Strong Choice
The Nest Thermostat is one of the more ubiquitous pieces of smart home technology. It made a name for itself after launching in 2011 by learning user habits and preferences and applying those learnings to heat or cool the home and, consequently, lowering energy bills. The Next made programming your thermostat as easy as opening an app, as opposed to resetting a device every time the seasons changed.
Nest isn't only a smart thermostat, but also a connected one. The thermostat connects with any fellow Nest products like Nest Protect or Nest Cams to work together in your home. For example, if your Nest Protect detected smoke, your Thermostat could shut off forced air systems to keep the smoke contained. The "Works with Nest" platform is one of the largest in the smart home ecosystem, working with devices from Amazon Alexa and Google Home to connected stoves and sprinkler systems.
The Nest is also a big favorite for its aesthetic. With its sleek look and variety of finishes, the thermostat can be part of the room's decor instead of a technical eyesore. It's a classic choice that many find to be the best fit for their home.
Honeywell Lyric: For the Smaller Budget
If you're already a homeowner, the name Honeywell might be familiar to you, as they've been making home technology products for years. The company itself is over 100 years old, but dove into the smart home world recently with its Lyric line.
Honeywell has two main smart thermostats: the Lyric Round ($179.99) and Lyric T5 ($129.99). The two products share many similarities—compatibility with Amazon Echo, Apple Homekit, and other smart platforms; geofencing to sense whether you're home or away; touchscreen UI; and scheduling within the app. But the Lyric Round stands apart from both the T5 and other smart thermostats with an air-filter sensor and humidity sensor. The modern design also makes it yet another smart device that adds intelligence to your home without taking away from your decor.
Where Honeywell really stands apart is its cheaper price point, retailing for $50-$100 less than competitor smart thermostats. And if you're already an owner of Honeywell's other connected products such as security cameras and water-leak detectors, adding their thermostat will fit in nicely to control your entire home.
Ecobee: For the Larger Home
Startup ecobee is focused entirely on Wi-Fi enabled thermostats, but it's their companion room sensors that have made their devices stand out. The room sensors can be placed in various parts of your home, and aim to solve the issue of a thermostat only reading the temperature in one place (often a hallway) irrespective of how hot or cold it is in a bedroom or office.
Their latest model comes with one room sensor, and ecobee offers more sensors ($72 for two) in case you've got a sprawling home to keep track of. The ecobee4 also has a built-in Amazon Alexa to perform certain skills like setting timers, adding items to a shopping list, and, of course, changing the temperature.
If you own a particularly large home and are an Amazon Echo user, then ecobee4 makes for an easy addition to manage your large space's temperature, with the bonus of integrating another Echo into your sprawling space.
Keep Reading: