The Best Garden Toolkit for Dad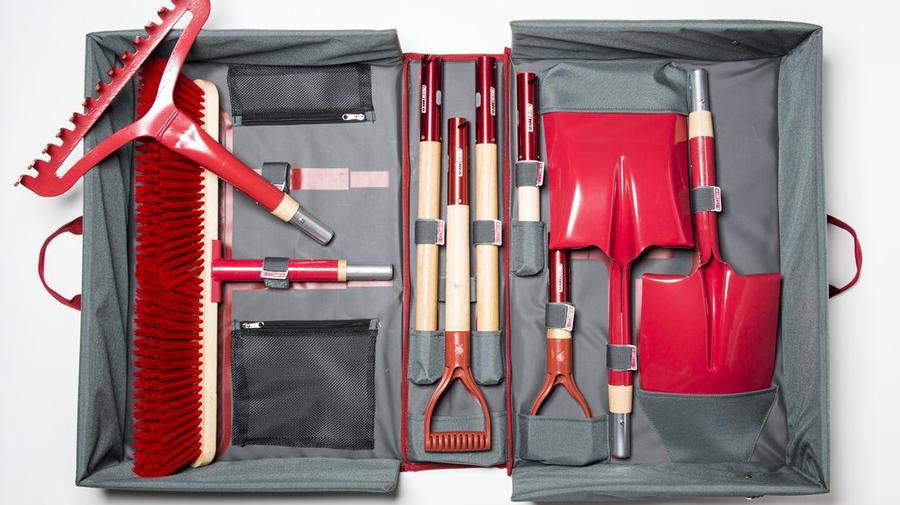 Skeptical of all-in-ones? So were we. But this garden set changed our minds!
I'll admit I was skeptical—tools that come apart and fit in a case seem more like a cute gimmick than the real deal. Whoa, I was wrong.
Turns out the mastermind behind Utah-based RedHed Tools, landscape contractor Rick Meinzer, resorted to making his own tools after tiring of buying tools that couldn't stand up to heavy work. "It seems like tools today are almost disposable—like they're built to break down so you have to buy more," he told me when I interviewed him for our June issue.
Meinzer has a deep appreciation of classic, quality-built Americana. He has a collection of old coke machines and restored gas pumps, "With a little love, they're just as beautiful as the day they were built."
That got him thinking: How could he make quality tools that would last? And just to make it more fun—he thought he'd also solve the problem he had of fitting tools into his trailer.
The answer? Two years of development and trials that resulted in a product that's strong as can be. The shovel head is the thickest you can buy ("Any thicker and it wouldn't bend into shape," he explains) and totally corrosion-resistant, obviously. The handle is hickory—same as a baseball bat. And let's talk about that connection joint—the tools come apart and snap together so you can a) fit them into a small space, and b) use them with different length of handles. The dirt-resistant, patent-pending connecting system self aligns with zero ball bearing. It's just insert, twist, click.
Here we are, putting them to use while setting up our new raised beds:
So, dear readers, if your dad likes to shovel as much as we do, get him a kit ASAP. And if you have a badass mama, no need to wait a year.
Dad Might Need a Garden Hose, Too
Keep Reading: