Sunset Western Garden Collection: 'Amistad' Salvia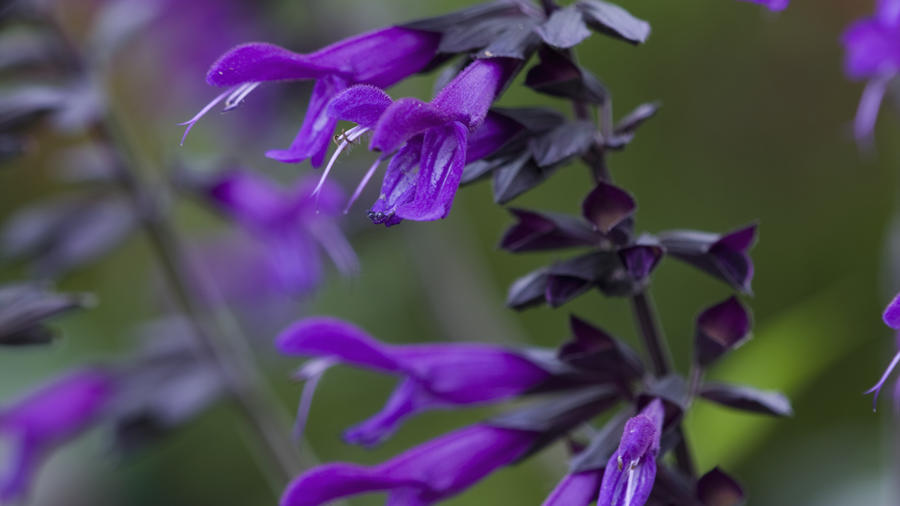 Susan Morrison of Creative Exteriors Landscape Design writes about her favorite plant in the Sunset Western Garden Collection. I get d…
Susan Morrison of Creative Exteriors Landscape Design writes about her favorite plant in the Sunset Western Garden Collection.
I get dirty in: Concord, California.
My favorite plant in the Sunset Western Garden Collection is: 'Amistad' salvia.
How I use it in the landscape: With an ultimate height of five feet, 'Amistad' salvia looks terrific massed at the back of a border. Its delicate leaves and long bloom season make it a worthy specimen plant as well.
What I love about it: Blooms, blooms and more blooms! In last year's mild winter, it bloomed almost the whole year in my garden. The flower color itself is stunning -deep-purple flowers and inky, blue-black calyxes that contrast beautifully with the bright green leaves.
How I keep it happy: It can handle the hot inland sun where I live, but performs better with a bit of afternoon shade. I prune it back to about a third in early spring and also give it a light haircut throughout the growing season if it starts to look leggy. It has done well in clients' gardens with a regime both low and moderate water, but should be on moderate to regular water the first year or two while it establishes. Top dress with compost once a year and that's all you need to keep this easy-going salvia thriving.
Plants it plays nicely with: 'Amistad' salvia is a terrific pollinator plant, so my preference is to combine it with other flowering plants that also attract bees, butterflies and hummingbirds. I particularly like the way it cools down a hot color profile, and have combined it with orange-flowering lion's tail (Leonotis menthifolia), golden feverfew (Tanacetum  parthenium 'Aureum') and 'Tequila Sunrise' mirror plant (Coprosma repens 'Tequila Sunrise').
Keep Reading: