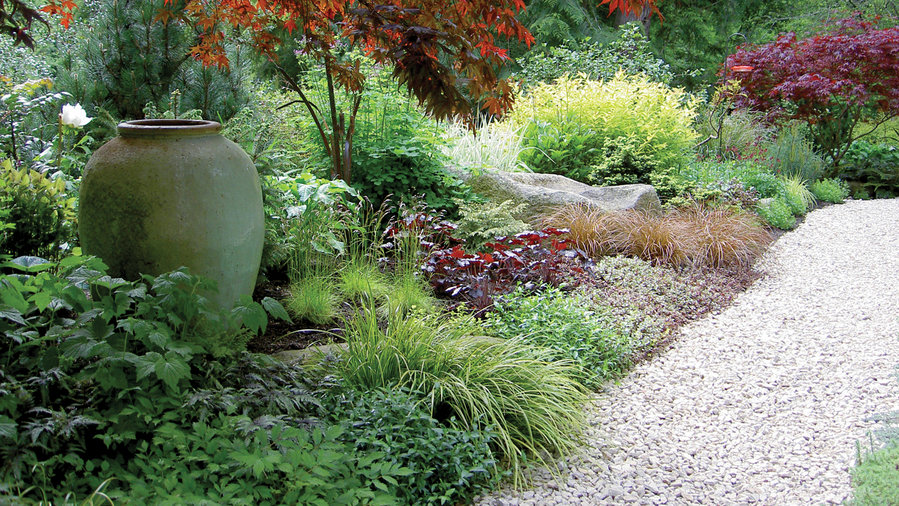 Quick facts and care essentials
Semievergreen
Zones vary
Full sun or partial shade
Regular watering
Two distinctly different sorts of these easy-to-grow shrubs are commonly planted. The bridal wreath type has long, arching branches that grow from the ground to form a vaselike shrub; in early spring, branches are covered with small white flowers. Also popular are summer-blooming spiraeas that form smaller, rounded mounds and bear white or pink blossoms, often in flat-topped clusters. Both types are unfussy about soil and moderately fast growing. In the warmest areas, they appreciate afternoon shade.
S. japonica. Zones 2-9, 14-21, 32-41. Ranging from 1 ½ to 4 ½ feet tall depending on variety, this spiraea has a naturally mounding form and a long summer bloom season. Oval, serrated leaves range from 1 ½ to 4 inches long. One widely grown form is 'Shirobana', a neat 2- to 3-foot mound with flower clusters in white, light pink, and deep rose ― all on the same plant.
Prune S. japonica and its varieties by removing older branches to ground level in late winter to early spring, just before the dormant period ends.
S. vanhouttei. Zones 1-11, 14-21, 29-43. This is the classic bridal wreath spiraea. From mid- to late spring through early summer, the leafy branches are covered with circular, flattened clusters of small (½-inch) single white blossoms. Dark green, slightly oval, serrated leaves grow 1 to 1 ½ inches long. Allow plenty of room for this shrub; it can reach 6 to 8 feet tall and just as wide. To prune, cut old or oversized branches back to the ground after bloom is over.