Cool the planet: create shade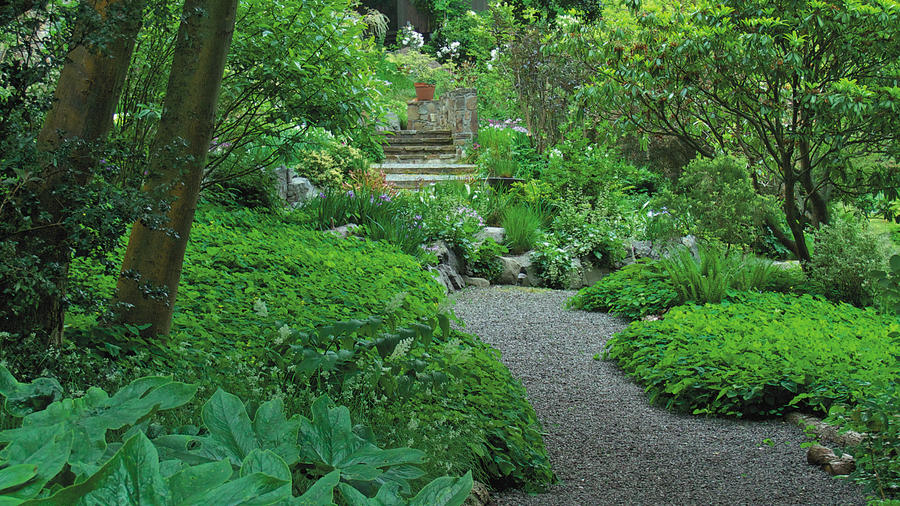 What does shade have to do with climate change? I caught up with Ken Druse to get the skinny on his new book. Q: The subtitle of you...
What does shade have to do with climate change? I caught up with Ken Druse to get the skinny on his new book.
Q: The subtitle of your book, The New Shade Garden, is interesting to me: Creating a Lush Oasis in the Age of Climate Change. I think of climate change as meaning hotter and sunnier—what's the connection with shade?
A:  The sun won't change, but how sunlight affects the earth will…has. We can argue about the weather, but we know how dry it has been in the West and Southwest. What does shade have to do with hot weather? It can be 10 to 20 degrees cooler in the shade.
Cooler, shady gardens require less water. Using indigenous plants that are adapted to weather extremes is one way to have a garden during the current challenges. In some ways, growing these plants is a way to preserve them as their homelands are lost to development – and to save the animals that have co-evolved with them – even beneficial bugs. I advocate planting trees, for you and for generations to come.
Trees make shade and lower temperatures. Trees will also help the environment by increasing humidity and boosting oxygen, and trees can help the earth in the long term. Trees are made of carbon and they get that carbon out of the atmosphere – absorbing the greenhouse gas and holding it all their lives.
Of course we all know of the health risks to us humans of sun exposure. Get into the shade to be cooler and healthier.
Q: Are there any vegetables you can grow in the shade?
A: There are some edible plants for light shade, including a few leafy vegetables like kale, beet greens and lettuce. There are fruits like currants, alpine strawberries, California huckleberry and others. And there are even more herbs. Just think about mint. It is shade tolerant, but you might want to grow it in a container because it loves to run. Look for herbs with broad leaves – yerba buena versus the needle leaves of Rosemary.
 Q: Much of the West is very arid. Any tips special considerations for dry shade? Favorite plants? 
A: Dry shade is the bane of all gardeners. We want trees, but they compete for precious moisture. Dry shade tolerant plants, including plants of local origin, hold an answer. These plants will be drought tolerant once established. But these species need extra water the first year as they make new roots and adapt to your garden. If you cannot provide extra irrigation to these plants, you can try one thing that I do. I use moisture-absorbing crystals when I plant. I hydrate the crystals first and mix them in with the soil I have excavated from the hole to replace when planting.
A: I also mulch as much as possible. In woodland gardens, we mulch with chopped leaves. When you don't have leaves, use a lose and open mulch, perhaps made of bark, but never let the material touch the stem or trunk of any plant, just mulch around them.Plants for dry shade include succulents that can tolerate growing in the shadows, for example sedums. Herbaceous plants that can grow under trees are also candidates, such as Epimedium. And we also want to plant more trees and even small trees beneath taller ones, like redbud (Cercis occidentalis).
Ken Druse is a celebrated lecturer, an award-winning photographer, and an author who has been called "the guru of natural gardening" by the New York Times. He is best known for his nineteen gar­den books including his first large-format work, The Natural Garden (Clarkson Potter, 1988), which the American Horticultural Society listed among the best books of all time, and Making More Plants (Clarkson Potter, 1990), which won Award of the Year, the highest honor, from the Garden Writers Association. Druse was awarded the 2013 gold medal for photography and the silver for writing by the prestigious Garden Writers Association. Also in 2013, the Smithsonian Institute announced the acquisition of the Ken Druse Collection of Garden Photography, comprising 100,000 images of American gardens and plants. Ken Druse: Real Dirt is a blog, weekly podcast, and public radio show available at kendruse.com.
Keep Reading: