How to make a soothing fountain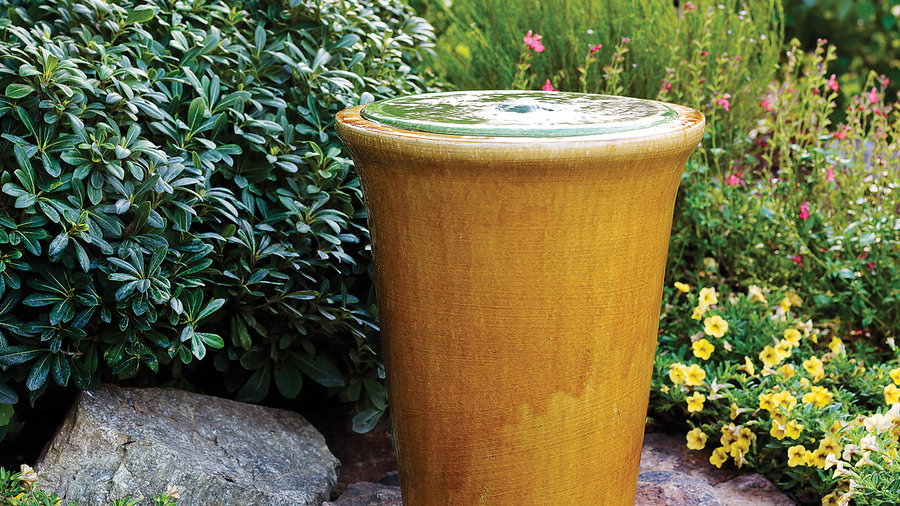 Transform your garden space into a retreat with the soft sound of water. Get our step-by-step
Step-by-step: build a soothing fountain
The soft splash of a fountain brings life and motion to the backyard. It attracts more birds than still water alone, and its soothing sound track transforms your space into a peaceful retreat.
We built the fountain pictured here for about $160 (not including stones), using two glazed pots (a shallow bowl nests snugly inside the larger pot), a bucket, and a small recirculating pump.
Water burbles up from the pump through plastic tubing that connects the two pots, then spills down the sides of the outer pot and through a square of steel mesh (camouflaged with rock) that rests atop a bucket.
The mesh supports the fountain, while the bucket serves as a reservoir that catches the water and holds the recirculating pump.
The pump's power cord exits the bucket over the rim on the back side, then slips away to its power source under a canopy of garden plants.
Tip: Choose plants to echo the outer pot's hues.
Keep Reading: