How to Imbibe in the West's Golden Era of Winemaking
We are living in the golden era of all things vinous. Here's how to pop a cork on a podcast, hit an urban wine bar, go natural, make the most of a magnum, and more
Go Natural at the Wine Bar
Verjus, San Francisco. The city's hottest new wine bar and bottle shop is a cozy but stylishly appointed space from the team behind Quince, one of the city's Michelin three-star restaurants. The menu of classic French wine food—think pâté en croute and omelet Boursin—pairs perfectly with partner and beverage director Matt Cirne's polished selection of natural producers from around the world. 
Bar Norman, Portland. Led by star sommelier Dana Frank, Bar Norman is dedicated to wines that have had little or no intervention during the winemaking process. Drink from dozens of wines by the glass or pop open a reasonably priced bottle from the shop up front (for a moderate corkage fee) in a white-walled natural-wine oasis. 
Bibi Ji, Santa Barbara. Noted sommelier Rajat Parr has staked a claim in the natural-wine scene in Santa Barbara, not only with his own wines—Sandhi and Combe—but also with a living, breathing wine bar with partner Alejandro Medina. The extensive list focuses on organic and biodynamic wines made with minimal intervention. Indian curries and Santa Barbara uni biryani are paired with wines chosen by Parr from regions ranging from California to Europe. 
Ovid's Experimental Wines, Napa Valley. Winemaker Austin Peterson casts aside Napa blending convention in search of a broader palate and palette. His latest is billed as a "California white wine," composed of eight varietals from around the state, including Marsanne and Picpoul Blanc from Mendocino. Floral and aromatic, it's refreshingly different from typical California whites and one of the most compelling wines we've tasted this year. 2017 White Experiment, W4.7, $95
Other wine bars to try around the West:
A Crop of New Wine Clubs
Courtesy of Bergamot Wine Club
Kevin and Sarah Wardell of Bergamot
These subscriptions offer fascinating ways to broaden your wine horizons.
Kompas Wine Club. The perfect wine club for those in need of a tasting starter kit, Kompas pastes tasting notes on the bottles. "A big glossy wine tome or a binder in another room is not as helpful in that critical decision moment," says cofounder Eric Nielsen. 
Bergamot Wine Club. Try this club for a broader look at unsung vines in California and beyond. "Developing your palate means going beyond the eight grapes crowding the shelves at every shop in California," says cofounder Kevin Wardell. 
Cellar503. Themed shipments offer a deep dive into Oregon's wine offerings, adding backstory to each glass; a recent shipment focused solely on alternative aging techniques, concrete eggs, clay amphoras, and even unique species of oak. 
Wine Distributors Are Like Record Labels, So Follow One You Like
Wine distributors are part of the magic that, along with the sommelier or beverage director, pulls together the hottest wine list in town. Just as music fans once looked to record labels to follow a distinct style or sound, wineries are pairing with boutique distributors who match their styles. If you are charmed by a wine from one of a distributor's producers, the chances are good that you will be entranced by other wines in the portfolio too. Here are some to keep an eye on:
Tess Bryant Selections, Oakland. Bay Area wine industry vet Tess Bryant works with natural producers in France, Australia, and California. Her portfolio emphasizes lively, often off-the-beaten-path bottlings from a group of maverick winemakers on the outskirts of
Adelaide. Where to taste in Oakland: The Punchdown, Ordinaire.
Super Glou!, Los Angeles. Launched last year by a trio of natural-wine aficionados, the company name is a nod to glou-glou, the French term used to describe easy-to-drink wines. Super drinkable aptly defines the quirky, small-production German and French wines they procure. Where to Taste in L.A.: Gjelina, Vinovore.
Grand Coeur Wines, Seattle. Laine Boswell Roten champions obscure and indigenous varietals from producers in Italy, France, Spain, Argentina, and the Northwest. She's also one of the few U.S. importers focused on Swiss wines. Where to Taste in Seattle: Le Pichet.
Tune In, Turn On, Drink Up!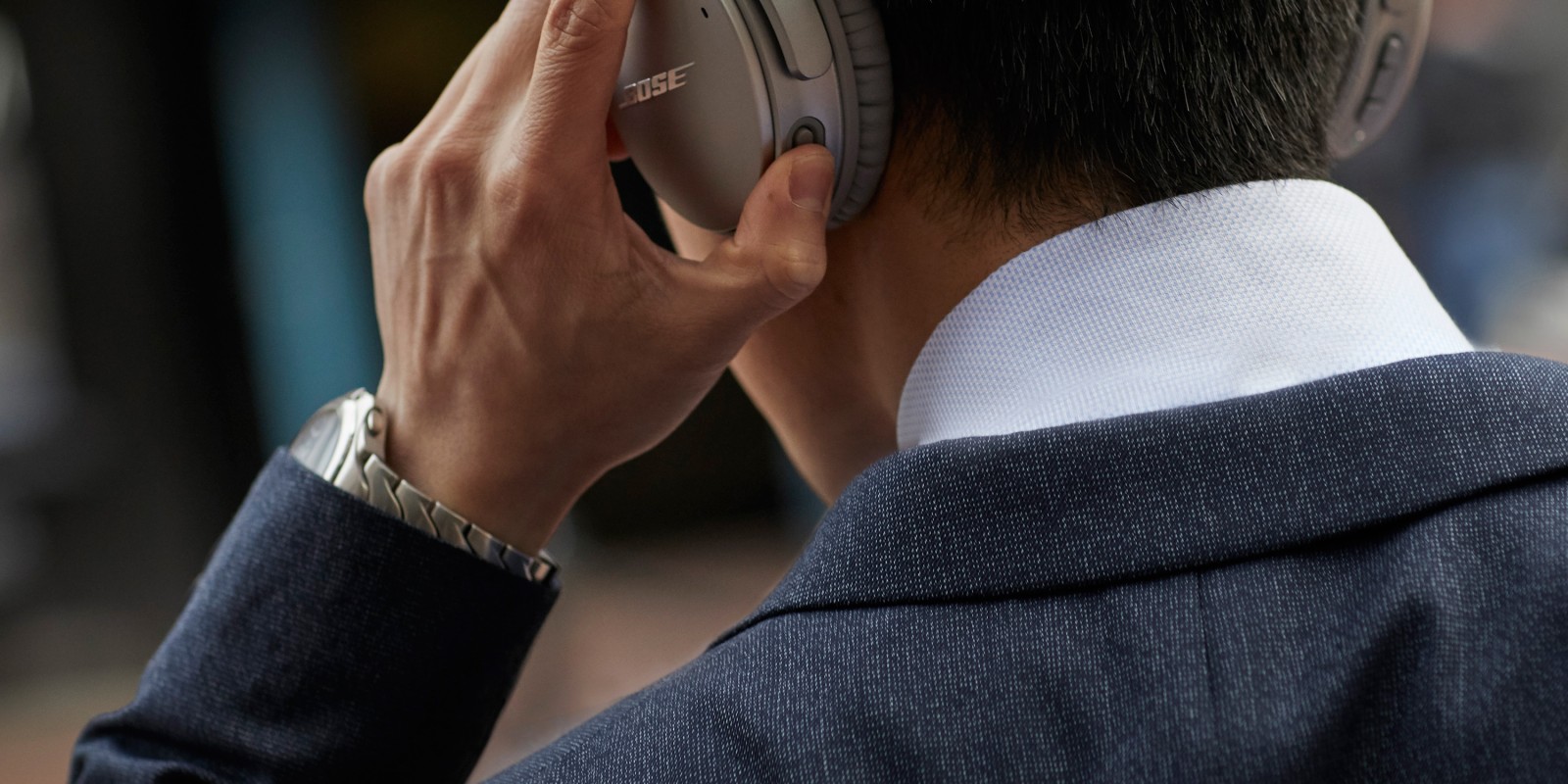 Thirsty for aural oenophilia? Consult our podcast continuum to find your perfect entry point.
The Ron Burgundy Podcast. In the "Sommelier" episode, Ron, played by Will Ferrell in full character, interviews L.A. wine icon Roni Ginach. Ron drinks
a bottle of gas-station-special Chateau Diana, while Roni educates him about wine.
The Four Top, NPR. In episode 65, wine writer Katherine Cole talks wine and rock music with musicians and former music execs who are making and selling wine, like Courtney Taylor-Taylor (wine bar owner, leader of The Dandy Warhols).
Natural Disasters. Natural-wine acolytes Marissa A. Ross and Adam Vourvoulis cover the bases—and then some—with this wide-ranging and delightfully effervescent tour of wine's funkier side.
I'll Drink to That Podcast, Levi Dalton. The prolific interviewer gets deep with everyone from upstarts to legends of the wine business like Pinot great David Hirsch and Chardonnay master David Ramey.
Keep Oregon Wild
Maybe it's the relative youth of the region or the creative backbone of the people there—or perhaps it's the generosity of the soil and microclimates of Oregon's handful of AVAs. But whatever the root cause, Oregon's experimenters and iconoclasts are bottling lightning as proof that principled winemaking can yield great wine, not just rallying cries. Seek out these four winemakers and their wines:
The Winemaker: Mimi Casteel, Hope Well.
Drink: 2017 Pinot Noir (Eola-Amity Hills); $75
A second-generation winemaker operating in Oregon's Eola Heights region, Casteel practices radical farming techniques emphasizing biodiversity and minimal intervention. Want our take? She's onto something. Take the trip, her wines are worth the ride. 
The Winemaker: Jeff Vejr, Golden Cluster.
Drink: 2017 "Coury" Savagnin Rose; $28.
It took Vejr three years to uncover the secret of a suspicious row of would-be Gewürztraminer grapes in his care: They were, in fact, a centuries-old predecessor to the popular grape called Savagnin Rose—planted by Charles Coury, who was instrumental in Oregon's wine renaissance. 
The Winemaker: Andrew Beckham, Beckham Estate.
Drink: MMXVII AD Beckham "Creta" Pinot Noir; $60.
Beckham isn't just a winemaker. He's also the craftsman behind the clay amphoras that hearken back to the Georgian tradition, wherein the insulating properties of the clay modulate fermentation leading to bright, taut, and textured wines. 
The Winemaker: Evan Martin, Martin Woods.
Drink: 2017 Eolo-Amity Hills Chardonnay; $30.
Martin is among few winemakers experimenting with alternatives to French and American oak. His use of Oregon-local Garryana oak confers depth and complexity to his wines without overpowering them. 
Hit an Urban Winery
Courtesy of Halcyon Wines
Yes, a day spent wandering through the vines at a luxurious Napa estate is an idyllic way to taste wine. But high-end wineries and Napa real estate are hard to come by. Thankfully, a new generation of winemakers is taking their production to cities, where guests can easily access their wines, and tasting rooms and production facilities become one. Here are a few excellent examples:
Halcyon. Tyler and Kim Elwell, the couple behind Halcyon Wines, are both natives of California wine countries—Kim grew up in Napa, and Tyler in Santa Barbara. Now they're bringing their modern style to the scene with Halcyon, a label focusing specifically on different expressions of Cabernet Franc. They source grapes from vineyards throughout the region, from the Santa Cruz mountains to Mendocino to the Sierra Foothills, then produce the wine at a custom crushpad facility in Santa Rosa, Punchdown
Cellars, that they share with about a dozen other winemakers. Drink: Alder Springs Vineyard 2018 Cabernet Franc; $45. 
Subject to Change. Meet the brainchild of Alex Pomerantz, a 30-something-year-old blending wunderkind who plays with co-fermentation and field blends. Since launching the label in 2017, he has moved production from shared spaces in Watsonville, California, to Downtown Oakland to, most recently, the Russian River region. Pomerantz now has the space for more of his self-described gonzo experiments like fermenting direct pressed Chardonnay with whole cluster Merlot. Drink: Sunhawk Farms 2018 "Sleepless Nights" Field Blend Red; $28.
Division Winemaking Company. Within Portland's city limits and just a stone's throw away from the vineyards of Willamette Valley, Division Winemaking Company is turning out excellent bottles of Gamay,
Pinot Noir, and Chardonnay influenced by the wineries of the Loire Valley, Burgundy, and the Northern Rhône. Winemakers Kate Norris and Tom Monroe do it all in the 5,000-square-foot space they founded called the The Southeast Wine Collective, a custom-crush winemaking facility, restaurant, and event space. Drink: Division-Villages 2018 "Méthode Carbonique" (Willamette Valley); $24. 
Go Big with Blends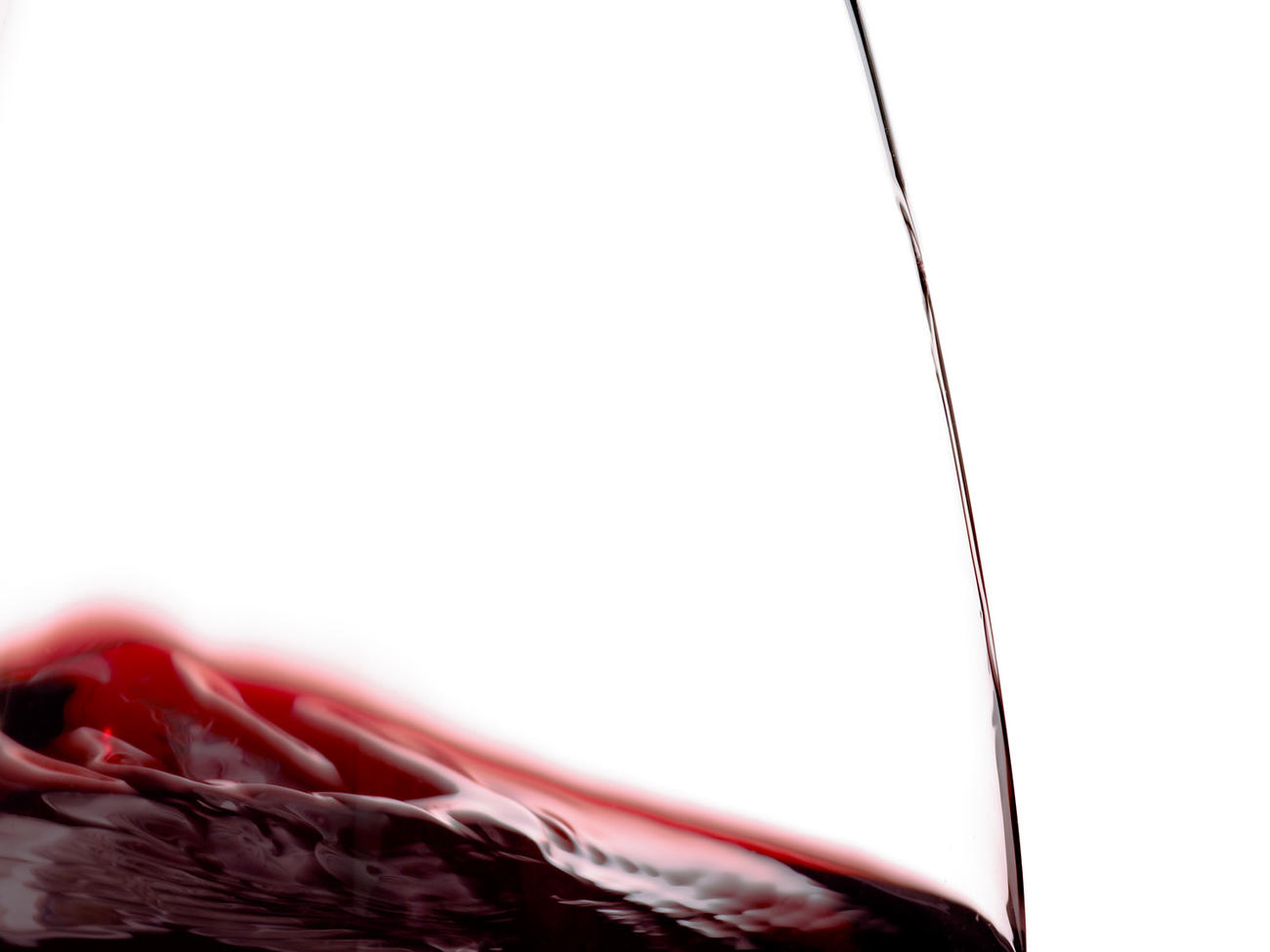 If you are buying a
special-occasion bottle, blends are where you can get major bang for the buck. Washington's Quilceda Creek consistently produces stunning and nuanced Columbia Valley Cabernet Sauvignon that stands up to Napa cult cabs. Also in Washington, Domaine Serene's Evenstad Reserve ($75) is proof that a blended Pinot Noir can express all of the bright fruit and earthy depths of the finest
single-vineyard bottlings. Napa-based Trefethen's The Cowgirl & the Pilot Merlot ($90) delivers on the original promise of Merlot: It's fragrant and lush and offers layer upon
layer of approachable comp­­­lexity.
Make for the Magnum
There's no more powerful party catalyst than a magnum of wine: Its scale conveys generosity and conviviality and is a centerpiece in its own right. Here are big bottles to get the party started:
Schramsberg 2016 Blanc de Blancs ($82). This pioneering California sparkler is the ultimate bang-for-buck bubbly.
Ruth Lewandowski Rosé Cuvée Zero ($55). A natural rosé made in Salt Lake City from Spanish grapes grown in
Calaveras and Mendocino counties.
Matthiasson 2018 Rosé ($48). Tasting of strawberry and grapefruit, this super-fresh rosé is made with grapes from Napa and Yolo counties.
Splurge Wisely, a.k.a. Why This Bottle of Wine Costs $100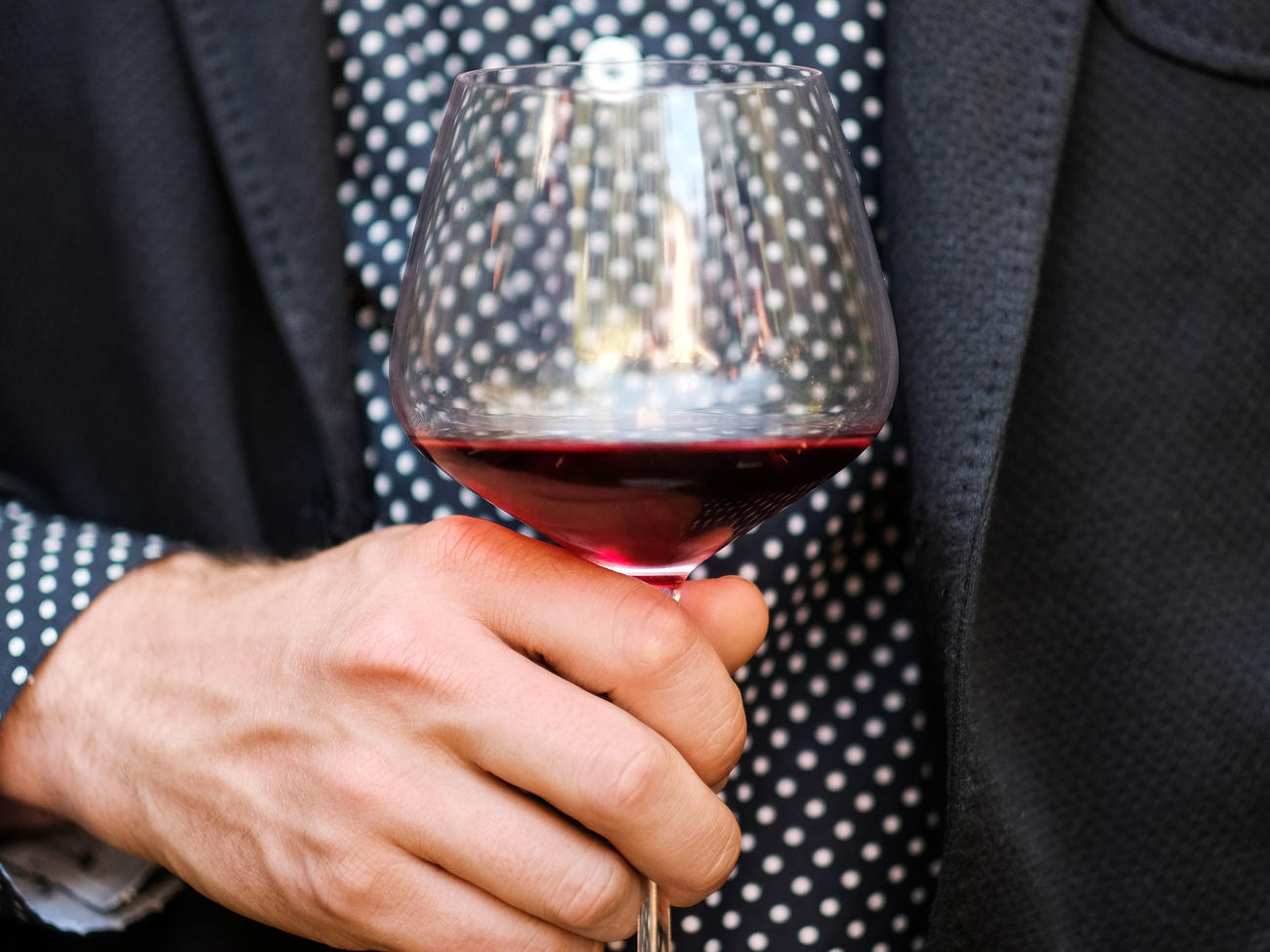 Thomas J. Story
If you are going to spend $100 on a bottle of wine, you want every penny going into the wine, not the marketing budget. Fortunately some wineries are producing exceptional wines with little to no marketing markup and none of the stratospheric pricing that accompanies cult status. TOR Wines' 2016 Oakville "Hillside" Cabernet Sauvignon ($95) embodies the understated elegance of modern Napa Cabs and is routinely awarded the same accolades and ratings as wines priced much higher. Here's how they do it:
Location, location, location. The wine is made almost entirely of grapes from Napa's esteemed Oakville appellation, home to Screaming Eagle, Harlan Estate, and other wineries that produce bottles that can go for up to $2,000.
30 years of relationships. Trusted relationships, such as Tor's and Beckstoffer's, which reaches back to the 1980s, matter—the waiting list to source grapes from quality blocks within wineries like Beckstoffer's can stretch on for years.
The greatest grapes. The average price of Napa grapes is more than $7,000 a ton. Oakville grapes can
sell for anywhere from $20,000 to $45,000
a ton. They babysit the barrels Only 16 barrels go into the Oakville bottling, which allows the winemakers at Tor to taste and analyze each barrel before blending, unlike at larger operations. New French oak barrels cost $1,500 to $2,000 and are only used once.
Cut out the middle. Marketing and distribution can increase the price of a bottle, but TOR sells direct to consumer through its mailing lists and wine club.
Sunset's 2019 Wine Awards
Courtesy of Breathless Wines
Our judges tasted through 2,700 submitted wines to end up with the top 5 you'll find below. Check out all the winners here.
Red. Sycamore Ranch Grenache 2017, $35.
International Red. Bodegas Campillo Crianza 2015, $21. 
White. Bella Grace Estate Vermentino 2018, $27.
International White. Duck Hunter Marlborough Sauvignon Blanc 2018, $20.
Rosé. Apriori Rosé 2018, $28. 
Sparkling. Breathless Brut 2012, $54. 
Keep Reading: