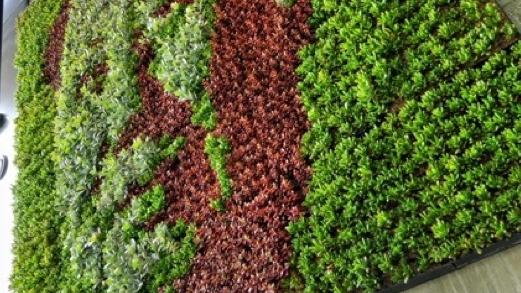 A San Diego eatery transforms 3,200 succulents into a work of (living) art
We all know that the West is sizzling with succulent creativity, but this new 15-foot Warhol portrait of Chairman Mao (you read that right), made up of 3200 individual plants, has me convinced that we're on the brink of a living art revolution. Are succulents the new medium of choice for Western artists?
Did they nail the Mao forehead or what? Spot on.
Where can you salute this green chairman? At Underbelly , an upscale new fusion ramen bar in San Diego's buzzy Little Italy neighborhood (try to get beyond the fact that ramen is Japanese, Mao is Chinese, and the weird cultural confusion that creates).
What else is happening in the world of living art? Drop us a line and share the succulent love…
Keep Reading: