Thanksgiving Potluck: Mashed Potatoes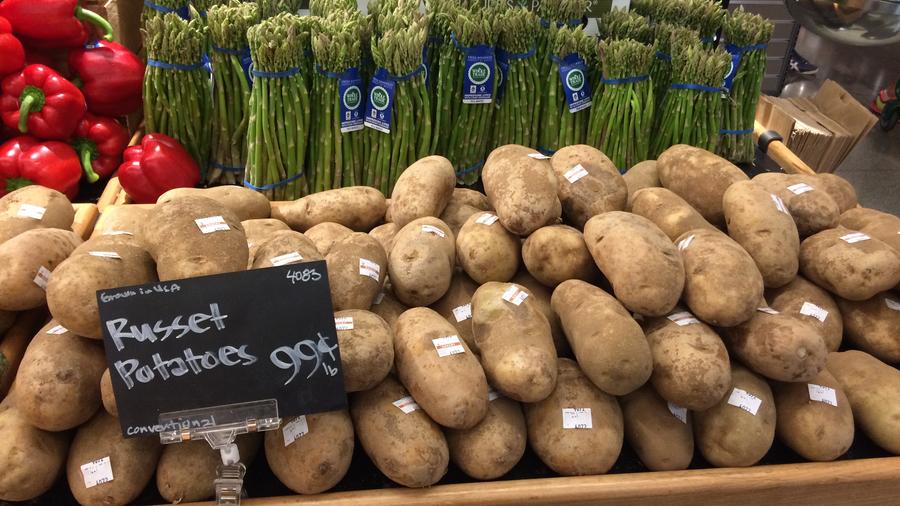 This month, we are cooking our way through Deborah Madison's freshly revised New Vegetarian Cooking For Everyone. Senior travel editor A...
This month, we are cooking our way through Deborah Madison's freshly revised New Vegetarian Cooking For Everyone. Senior travel editor Andrea Minarcek takes a bold stab at this Thanksgiving classic.
Thanksgiving is my favorite holiday. In my family, it's a party on par with Christmas—without the stress of gift giving. The present we give each other instead is one huge, decadently indulgent meal.
I enjoy every bit of every bite, from the turkey to the stuffing and pies, but here now, let me make a confession: I don't love any of the dishes enough to make them at other times of year. (Who wants cranberry dressing in July? No one.) My one exception is mashed potatoes. Fluffy yet hearty, comforting but still (kinda) healthy, it's a side dish I cook from January to December. I love it, and most others do, too. It's a crowd pleaser, so I jumped at the chance to make a variation, one that incorporates fresh herbs and olive oil, for our Sunset virtual potluck.
Why this recipe? In addition to a classic mashed potatoes recipe, Madison's tome lists five variations. I liked the idea of trying something new with my old standby, but nothing so extreme that the simplicity of the dish would be sacrificed (I'm looking at you, basil puree and saffron versions). The variant with herbs and olive oil seemed like just enough of a departure to make things interesting, but still deliciously familiar.
How is it made? First things first, with all of her mashed-potato dishes, Madison calls for keeping the skin on the potatoes when they're being boiled. "The peels give flavor to the cooking water," she writes. That was news to me; I'd been taught to peel them raw, then boil.
For my variant, Madison also calls for adding the following to the pot of water:- 1 bay leaf- a few slices of onion- 6 thinly sliced cloves of garlic- several fresh thyme sprigs
Madison's recipe calls for 3 pounds of russet or Yukon-gold potatoes. I went for russets since they looked most appealing at my local grocery store. I piled them all into a pot and boiled until tender, which took about 20 minutes.
Only then was it time to peel the potatoes. They were hot and hard to handle (insert hot potato joke here), but at Madison's suggestion, I held them in a paper towel, which made it easier.
I cut the peeled potatoes into large chunks and put them in a bowl to mash. I used a handheld mixer because, as Madison notes, a "food processor makes them gluey."
Now here again is where my variant diverged from the norm. Rather than beating in butter, I used olive oil and thinned them out with reserved liquid from the pot of boiling water, which was a murky trove of herby goodness. (I should also add that at this point, my kitchen smelled amazing.)
Finally, I stirred in "2 tablespoons chopped herbs—parsley, thyme, rosemary, or sage." I opted for flat-leaf parsley, since that looked freshest at my local market.
How did it turn out? In a word: delicious. The olive oil lent the potatoes a surprisingly silky texture (think of high-quality chocolate versus drugstore candy bars, and you get the picture), while the herbs added complexity. Bonus points for the green of the parsley making the whole thing look, at a glance, healthier. (I served a preview version of the dish at a small dinner party, alongside roast chicken legs and garlicky broccolini to great success!)
Will I make it again? Yep. I've already sent the recipe to my mom as a heads-up for one of the dishes I'll be making for our family meal. (Note to my brother: Better up your game this year, dude, lest your little sister beat you, yet again, in the family cook-off!)
Keep Reading: