Sunset Eat Fresh, Day 1: Let the caffeine detox begin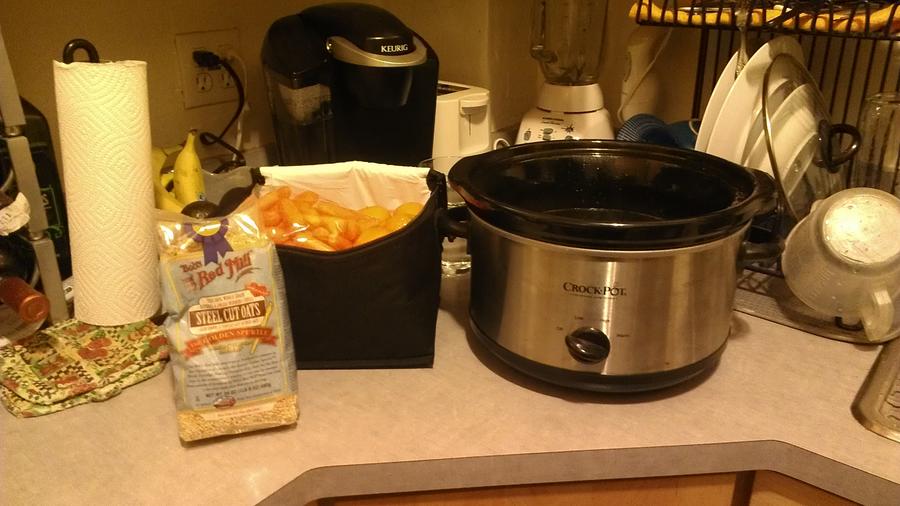 Who: Gina Goff, Sunset.com managing editor I'm giving up: Caffeine, Alcohol, Red Meat I chose these because: I'm a bona fide caffein...
Who: Gina Goff, Sunset.com managing editorI'm giving up: Caffeine, Alcohol, Red MeatI chose these because: I'm a bona fide caffeine addict and it's time to get myself back to a one-cup-a-day regimen. And while I have no intention of long-term sobriety or vegetarianism, cutting out wine and red meat for five days will help press the reset button after a holiday season of overindulgence in both.My biggest challenge: The anticipated caffeine-withdrawal headaches.My biggest temptation to cheat: The box of Swiss chocolates from my Christmas stocking that's sitting in my pantry with an alluring red bow on top. I'm not giving up sugar this week, but a coworker who is generously reminded me today that there's caffeine in chocolate.Coping mechanisms: Umm… any suggestions??Today I feel: A little tired, but otherwise great.
To be totally honest, I sort of hate the tradition of new year's resolutions. As if it's not bad enough that peppermint mochas have vanished from the Starbucks menu and the holiday-party season is over, now I am supposed to VOLUNTARILY give up caffeine and alcohol? And start wearing yoga pants for actual workouts instead of holiday movie marathons? That cold-turkey, all-in approach has never worked that well for me and, frankly, just seems a bit masochistic. It usually leaves me feeling like a failure when I inevitably give in to a craving and eat a whole box of Valentine's chocolates 6 weeks later. But that's why this Eat Fresh Challenge is different. Five days isn't a whole year—not even close. It's the kind of short-term goal that feels attainable, even in the midst of my January hum drums, and might even leave me feeling uplifted for accomplishing something, rather than depressed for failing at another year-long resolution. So my resolution this year is simply to get through this week of clean eating and maybe, just maybe, break a bad habit or pick up a good one. Walk before you run, right?
A few things I did the past few days to try and set myself up for success this week:
Started weaning myself off caffeine early. My colleagues like to joke that my caffeine addiction is strong enough to qualify me for disability pay while in rehab.  I typically take in anywhere from 400-600mg of caffeine a day (the equivalent of 4-6 cups of coffee). Double cappuccinos, energy drinks, Diet Coke, English breakfast tea … I don't play favorites when it comes to caffeine. So in an effort to avoid withdrawal headaches, I've tapered off from one cup of coffee, to one cup of black tea, to a single cup of green tea over the past three days. Today is my first day with nada and so far no headaches, just yawns. We'll see how I feel this time tomorrow.
Bought a rice cooker. Did you know you can cook quinoa in a rice cooker? I tested it out last week and it takes even less time than white rice. Try it with vegetable broth instead of water for extra flavor. I plan to make quinoa and brown rice the base of several meals this week and this $30 gadget will no doubt make it easier.
Precooked a few meals for busy weeknights. I commute an hour-plus to and from the office, so I don't have a ton of time for preparing meals during the week. I spent a few hours on Sunday making and freezing a few dishes so that they'll be ready minutes after I walk in the door.
Hard-boiled some eggs for easy snacks and breakfasts. I'm the queen of packaged foods, particularly during the day—Luna bar for breakfast, Lean Cuisine for lunch—so I knew eating fresh would be most challenging before dark. This foolproof method of boiling eggs really is the best.
Promised myself a glass of nice wine on Friday evening. Because everyone needs something to look forward to, and, as wine editor Sara Schneider said when she learned we were doing this challenge: "Um … just so I get it right …  Wine is a vice???"
Wish me (and everyone in my noncaffeinated rage's path) good luck!
Keep Reading: