Seattle Fine Dining Icon Canlis Shifts to Drive-Thru and Delivery Amid Coronavirus Concerns
Kevin Scott/Courtesy of Canlis
For now, the restaurant is switching from prix fixe to comfort food for pickup and delivery, like bagels, burgers, and more
In addition to its exceptional fine dining cuisine, Seattle dining institution Canlis is known for its architecturally notable building and views of the water. But, now that the coronavirus pandemic has caused Seattle citizens to stay away from public places, it's changed just a little bit—into a drive-thru bagel shop, burger joint, and dinner delivery service.  
The change—which is temporary—is part of a plan from owners Mark and Brian Canlis to keep their employees employed, and diners dining. The restaurant industry as a whole is taking a large hit as diners stay home, and servers and cooks are losing out on crucial income. The change at Canlis is an innovative way for the restaurant to adapt, without completely shutting its doors. 
"It feels like [Seattle] has been sucker punched and we thought 'Wait a second, we can do better than this,'" says co-owner Mark Canlis, who runs the restaurant with his brother Brian. "The game's not over, the rules have just changed a little bit. So how can we take what we have and adapt it?"
The result is to create three concepts in one restaurant, streamlined to allow customers to drive through to pick up their food, limiting contact between employees and diners, starting next week. 
Canlis has been contacting customers with reservations in coming months, to let them know about the changes, and to allow them to cancel or reschedule reservations. Their reactions have been overwhelmingly positive, says Canlis. "These calls are so emotional, people are so supportive and are actually thanking us."
"There's a spirit of 'Thank you for doing something'," says Canlis. "I can serve 1,000 people in a drive-thru versus 50 people in a fine dining restaurant."
The new Canlis concepts will be unveiled Monday, March 16, starting with Drive On Thru, which will serve burgers, veggie melts, the iconic Canlis Salad, and ice cream sandwiches Monday- Friday from 11 a.m.- 6 p.m. Later in the week, The Bagel Shed will being serving bagels, spreads, breakfast sandwiches and coffee from 8 a.m.- 11 a.m. Monday-Friday.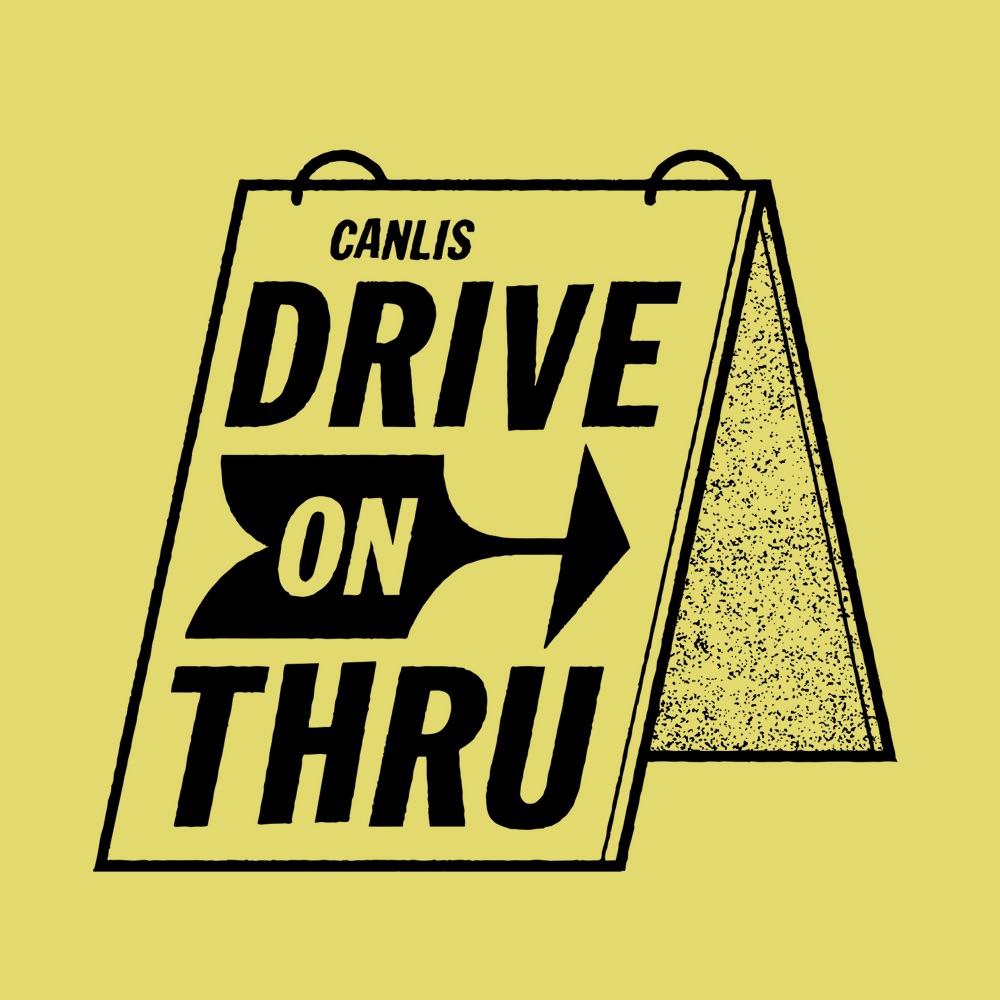 Those who can't, shouldn't, or simply don't want to leave the house at all, can order a Family Meal, a home-cooked dinner and bottle of wine delivered to the door, Monday-Friday from 6 p.m.-8 p.m. The four-course menu will change daily, but will include comfort food like shepherd's pie, meatloaf, big salads, cobblers, and pie for groups of two or four people. The entire Canlis wine list will be available to choose from for delivery as well, though the wine team has paired affordably priced options to pair with the dinners. 
The restaurant's valets ("We have the best in the world!" says Canlis) will be orchestrating the drive-thru operation, for which Canlis is uniquely prepared. Cars will pull through the long driveway under the covered entrance to order or to pick up food that's been ordered ahead. Food will be given to customers in a paper bag, and then, they'll "drive on thru" and be on their way. 
The move will help Canlis keep its 115 employees actively employed and on the payroll. Rather than partnering with a third party delivery company like Caviar or DoorDash, dinner will be delivered by actual Canlis servers. Participation in the new model was voluntary, says Canlis, who is also offering interest-free loans to employees during this time so there are ways to stay with the restaurant. So far, no employees have opted out. 
"I think this is how all of Seattle feels right now, like 'Put me in coach!'" says Canlis. "Every single person is on board, and it's so encouraging."
The good will has been streaming in from all sides as word of the switch spreads. Distributors want to donate to-go boxes and fryers, and data analysts want to help create programming to help streamline delivery routes. Other restaurants have been reaching out from across the country, curious to know how it will work. 
"If you're a restaurant and you have a kitchen, you can do this," says Canlis. "We're going to feed our neighborhood, deliver dinners door-to-door. Everyone has to keep eating and we want to feed them. This is an opportunity to give workers and hourly employees an opportunity to fight this one out and to say we got you, we'll support you through this time."
Canlis says that the restaurant will adopt the new model until Seattle is ready for fine dining again.
"I think we're all going to know when that time is," says Canlis. "This is a business model that can withstand a more difficult economic environment and new social rules. This is a mechanism to keep working through what is going to be a hard season for this country. We're in this thing til the end."
For updated information on days and hours of operation, and menus, head over to Canlis.com. 
Keep Reading: