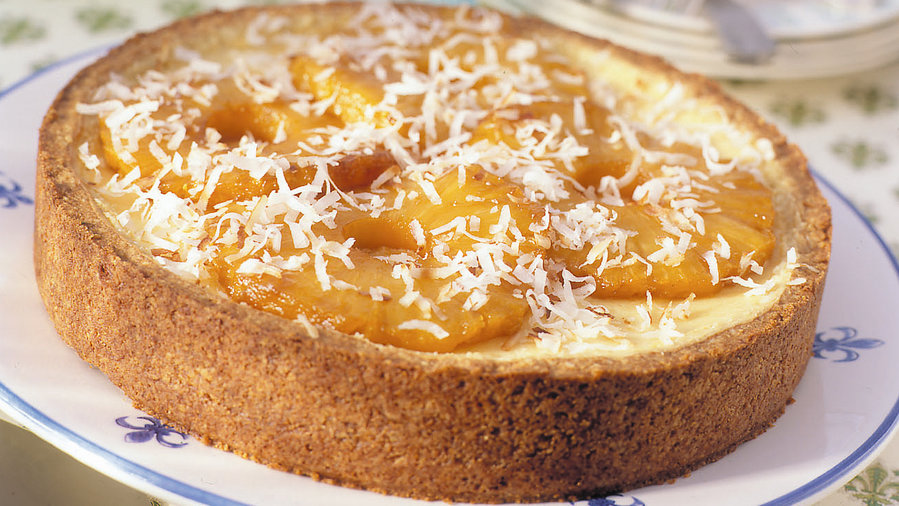 Take your palate to paradise with the Islands' sweetest flavors
Recipes
Pineapple Cheesecake with Haupia Sauce
Chocolate Macadamia Torte with Vanilla Port Sauce
Mango Tiramisu with Raspberry Sauce
Kona Coffee-Chocolate Bread Pudding
Coconuts really do fall from the trees in Hawaii. And papayas grow along the roadside. I always thought these were mythical descriptions of a Hawaiian utopia that existed only in travel brochures.
But a recent trip to the former Sandwich Islands brought their culinary legacy to life in the form of indigenous tropical ingredients.
Hawaii's luscious produce and products ― bright mangoes, juicy pineapples, dark chocolate ― are ripe for decadent desserts. Even mainland chefs have fallen under their sway.
Here's a collection of recipes from masters on both sides of the water that will bring a piece of paradise to your next dinner party, no matter how far from a coconut tree you live.
Keep Reading: