Want Great California Cabernet? Try Paso Robles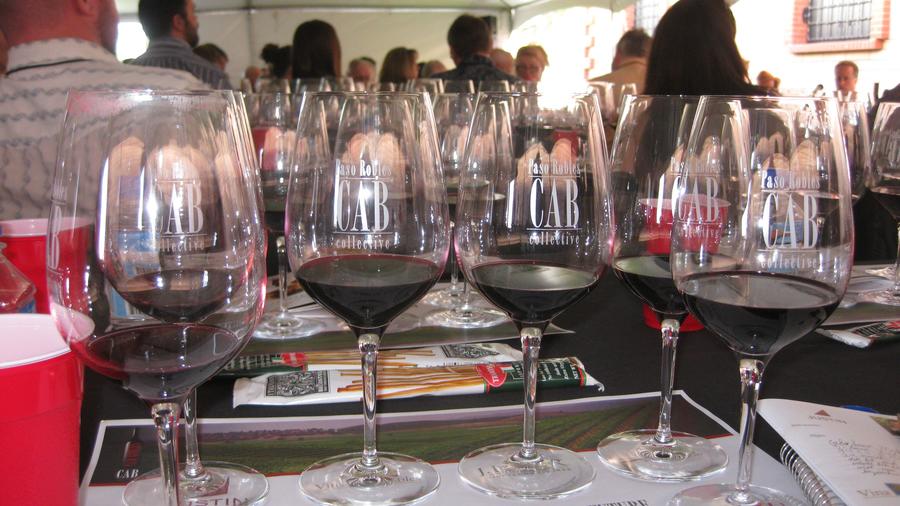 Last year, at Sunset's Savor the Central Coast wine and food festival, I moderated a seminar in praise of Paso Robles Syrah, psyched that I'd scored Syrah pioneer Gary Eberle (he of the reputed suitcase cuttings from France) for our panel. Gary had just briefed us on the flavors he looks for in that meaty Rhône variety ("blueberries and blood"), when he stopped and said, "But don't forget that Paso's best grape is Cabernet Sauvignon." Inconvenient, to say the least, for my Syrah message, but a challenge I couldn't refuse down the road—to come back for Cab.
When I did, a few weeks ago, my perspective—which I admit can fixate on a region's newest wine darlings—got an overhaul. Cabernet Sauvignon accounts for 50 percent of the vineyards in the mega Paso Robles appellation. And there's no arguing that the region offers the lead Bordeaux grape convincingly favorable conditions: It's dry, for one, and has poor, calcareous soils (good for vines; they produce better wine when they have to struggle some) along with huge diurnal swings (the difference between daytime and nighttime temperatures). During the growing season in Paso, it can hit 100 degrees during the day and still plunge into the 50s at night. The average drop is about 40 degrees, compared with Napa Valley's 30-ish. The result is that the fruit retains its acidity and can hang on the vine (before sugar levels get too high) long enough to develop intense, lush, complex flavors and soft, rounded tannins.
My tasting on that Cab mission told a tale of a region that's come into its own for crafting top-notch versions of this king of California reds. And while the best aren't close to cheap, put against top-tier Napa Cabs (a comparison impossible not to make), they offer real value. Some winners:
Adelaida 2010 Viking Vineyard Cabernet Sauvignon ($35). A good-value mouthful of chocolate-dipped berries against a firm tannin structure.
Daou 2010 Reserve Cabernet Sauvignon ($56). Intense but velvety boysenberry fruit over elegant tannins and an edge of limestone.
Eberle 2009 Estate Cabernet Sauvignon ($34). Classic cassis joined by spicy berries and cherries with a whiff of chocolate.
Jada 2010 "Passing By" Blend (80% Cab, 20% Merlot; $46). A sweet core of fruit—berries and plums mixed with Asian spices—set off by rose buds and gripping but gentle tannins.
J. Lohr 2010 Hilltop Cabernet Sauvignon ($35). A nose of rose petals, cloves, and boysenberries leads into gentle plum, blackberry, and vanilla.
Justin 2009 "Isosceles" Cabernet Blend ($62). Generous oak wraps around intense black fruit, earth, and espresso—sweet brown sugar notes balancing a savory herbal side.
L'Aventure 2010 Estate Cabernet Sauvignon ($80). Beautiful fine-grained tannins and a savory, peppery palate—from a Bordeaux native who picked Paso.
Vina Robles 2009 Mountain Road Reserve Cabernet Sauvignon ($45). Spicy berries, cocoa, violets, and gravel in a beautifully textured package of grippy but elegant tannins.
Keep Reading: