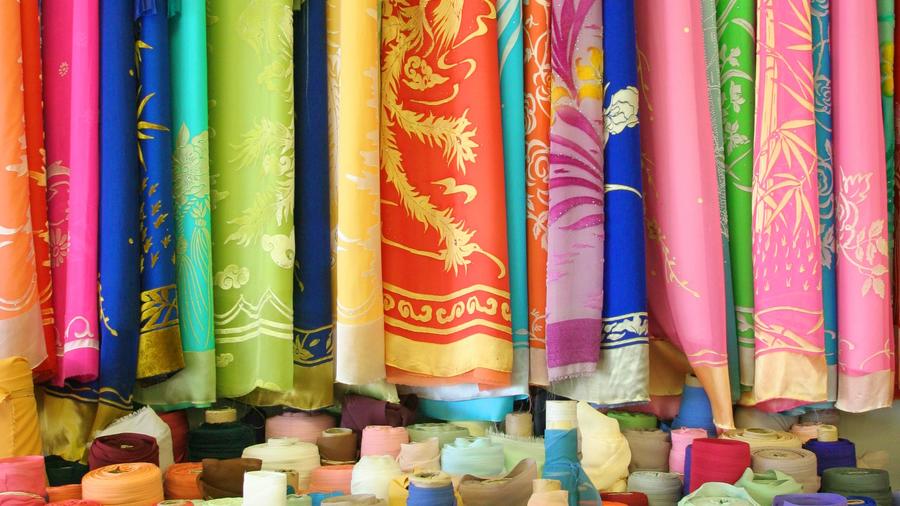 Orange County's Little Saigon is as close as you can come to visiting Vietnam without stepping on a plane
Its roughly 3 square miles pack in more than 4,000 Vietnamese American businesses, including hundreds of shops and restaurants (the area's borders spill over into Garden Grove, Santa Ana, and Fountain Valley). Here are some of our favorite stops in Little Saigon, all of which are cheerful and friendly.
For more on Little Saigon, pick up The Little Saigon Cookbook: Vietnamese Cuisine and Culture in Southern California's Little Saigon (The Globe Pequot Press, 2006; $16) by Ann Le.
GETTING THERE
To get to Little Saigon, you can take either I-405 or State 22 (aka the Garden Grove Fwy.). From I-405, take the Magnolia St. exit north and stay on Magnolia; after a few blocks, it intersects Bolsa Ave., the main drag of Little Saigon. From State 22, take either the Euclid St., Brookhurst St., or Magnolia exit south; after a few blocks, each will also intersect with Bolsa.
WHERE TO FIND…
Croissant and coffee Families and singles alike sit comfortably on a tree-shaded patio around little bistro-style tables, nibbling at pastries, talking, and reading the paper. Croissants are properly flaky and the coffee, the supercharged café sua dá (French roast with sweetened condensed milk), will rocket-fuel your day. Lily's Bakery: 10161 Bolsa Ave.; 714/839-1099.
Snacks for home Try Van's Bakery for all sorts of Vietnamese packaged goods and candies, plus good mini croissants (only 75 cents apiece) and curiosities like coconut Belgian waffles tinted green with pandan leaves. Van's Bakery has three locations in Little Saigon; try: 9211 Bolsa Ave.; 714/898-7065.
Mesmerizing grocery store A wonderland of Vietnamese staples, stretching on for what seem like acres. The produce section transports you right to Southeast Asia: durian, persimmons, bitter melons, tamarind, sugarcane. The herb section alone looks to be the length of a city block. Prices are unbelievable: Two fat bunches of good-looking watercress for 99 cents; Oroblanco grapefruit, five for 99 cents; $10.99 for a box of 9 mangoes; beef rib-eye, $3.99 a pound. A Dong Supermarket: 9221 Bolsa Ave.; 714/657-7456.
Fresh handmade tofu If you've come to believe that tofu is tasteless and boring, treat yourself to a block of this tofu, so fresh it's still warm. Shaggy-textured and flavorful, it might just tempt you to try those tofu recipes you shelved. Very friendly staff. Dong Phuong Tofu: 15022 Moran St.; 714/894-7002.
Steaming soup Pho, one of Vietnam's great contributions to world cuisine, is a giant bowl of noodles, bean sprouts, green onions, fresh herbs, and thinly sliced meats (or small meatballs) of your choice, all piled into hot, rich pork-beef broth. You can customize with chile sauces, lime wedges, and slices of fresh jalapeño. Good beginner choices are beef round pho (lean and tender) and brisket. Pho joints are judged by the quality of their broth, and Pho Thanh's is really good ― fresh but properly meaty. Pho Thanh: 9625 Bolsa Ave.; 714/839-9882.
Fabulous fish This is where you want to buy your seafood: Dong Loi, where all manner of creatures from seas east and west are for sale, fresh and frozen: giant freshwater head-on shrimp; live mussels in buckets; beautiful whole tilapia, pomfret, and striped bass (a deal at $4.99/pound); and live Dungeness crab and lobsters in tanks. You can even find crawfish (frozen) and baby anchovies. Dong Loi Seafood: 13900 Brookhurst St., Garden Grove; 714/534-1410.
Candies galore Grab fistfuls of candy ― dozens of different kinds, from chewy ginger to fragrant pandan to crunchy sesame ― from big bins occupying about a third of this store. There's a serious meat-jerky section too. Vua Kho B?: 9717 Bolsa Ave.; 714/775-7166.
Best bread (sandwiches too) Along with croissants and cafe au lait, the Vietnamese absorbed another food from their French colonial rulers and made it their own: the baguette. At the tiny Bánh Mì Chè Cali Bakery, these are beautiful loaves, crunchy yet light and soft, and still warm when you buy them. Get a couple to go, and try the classic Vietnamese sandwich: pâté and ham with gently pickled vegetables, cilantro, jalapeños if you want them, and homemade mayo, all on that great bread. Have another rocket-fuel coffee with condensed milk ― iced this time. There are several Bánh Mì Chè Cali Bakery locations, but this is one of the friendliest: 13838 Brookhurst St.; 714/534-6987.
Place of worship Visitors are welcome to the ornate Chua Hue Quang Buddhist temple, with its decorative, curvaceous red roof and its giant white Buddha statue, seated on a lotus blossom and presiding inside. Chua Hue Quang temple: 7?7 daily; 4918 West Westminster Ave., Santa Ana.
Everything at the mall If you only have time for one stop, you might want to make this the one. Asian Garden Mall (Phuc Loc Tho) has everything from bakeries to food vendors to umpteen jewelry stores (mainly on the second floor) and knicknack stalls. Treat the kids to freshly squeezed sugarcane juice at suite 303; they can watch the stalk being pulverized into frothy pale-green juice, with a kumquat ground in for extra flavor. Asian Garden Mall: 9200 Bolsa Ave.; 714/842-8018.
Elegant dining Quán Hy restaurant is all bamboo, smooth, stylish surfaces, and soft shadows, and it offers a good introduction to those unfamiliar with Vietnamese food. It specializes in central Vietnamese cuisine (from around the city of Hue), particularly noodles and rice dishes, and the menu is in both English and Vietnamese. Quán Hy: $; 9727 Bolsa Ave.; 714/775-7179.
Keep Reading: